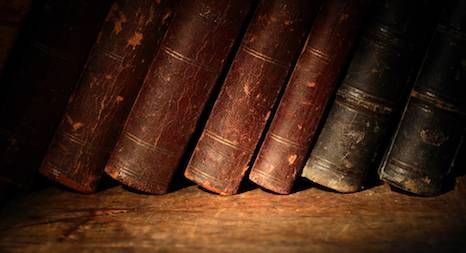 This content contains affiliate links. When you buy through these links, we may earn an affiliate commission.
I realized a little while ago that 2016 was shaping up to be a banner year for essays. It occurred to me that I could put together a list of collections that I read and loved or that I will make sure I read soon. I thought I would include 10 or so. But that hypothetical list of 10 quickly expanded to 15, and then 20, and then to 25, and I could add even more. But this list of 25 is an excellent starting point enough to keep you reading for a long time.
The list below includes collections by novelists, poets, comedians, actors, bloggers, and activists. The first 17 have already been published, and the final 8 are forthcoming later this year. The list should have something for everyone: some of these books are funny, some are deeply personal, some are experimental, some are journalistic, some are literary. But all, I hope, will be thought-provoking and fun to read.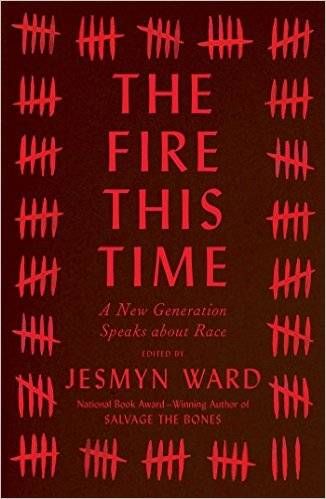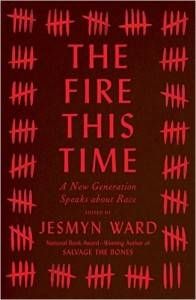 The Fire This Time, edited by Jesmyn Ward: This anthology includes essays by writers such as Edwidge Danticat, Kiese Laymon, Claudia Rankine, Isabel Wilkerson, and more. It's a follow-up to James Baldwin 1963 book The Fire Next Time, looking at the African-American experience and the state of race relations in America today. It's a powerful and necessary collection.
Known and Strange Things, Teju Cole: This book contains more than 50 essays on literature, photography, travel, and more. Cole's voice is both intellectual and engaging; his insights into the world — its politics, art, and culture — illuminate modern-day life.
Proxies: Essays Near Knowing, Brian Blanchfield: Blanchfield's short essays bring together ideas and experiences you never thought could exist in one piece of writing. These essays are a mental work-out; they challenge and charm at once. They are poetic, confessional, brilliant.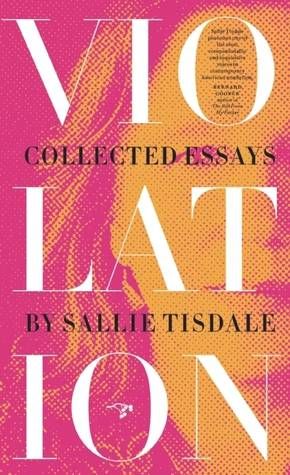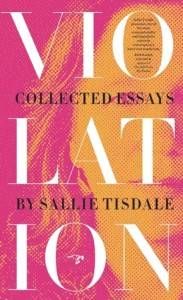 Violation, Sallie Tisdale: This volume collects essays from the 1980s through today. Tisdale's work is varied in content but always full of sharp observations and insights about family, culture, science, writing, and more. Tisdale's mind is a fascinating place; you never quite know what to expect or where an essay might take you.
Bukowski in a Sundress, Kim Addonizio: These pieces are largely autobiographical; in fact, this book gets described as a memoir, but it's really a collection of personal essays held together by Addonizio's distinct voice and outlook on life. She's had a rough life in some ways, and she writes about it — and her struggles with writing — in ways that are moving and hard to resist.
So Sad Today, Melissa Broder: Broder is a poet and the genius behind the Twitter account @sosadtoday, where this book gets its name. About anxiety and life in the modern world, these essays are revealing and darkly funny.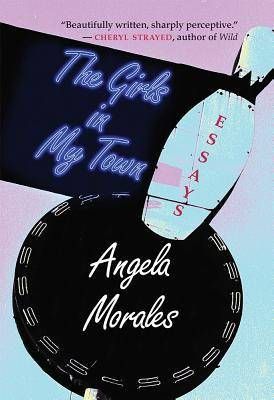 The Girls in My Town, Angela Morales: This book won the River Teeth Literary Nonfiction prize. It contains autobiographical essays about Morales's family in Los Angeles. It tells stories about growing up and coming to understand her intelligence, her role as a writer, and her place in the world.
Shame and Wonder, David Searcy: A debut collection of 21 essays, this book combines a personal voice with a sharp critical eye. Searcy's subjects are varied, but his perspective on the world is consistently surprising, fresh, and insightful.
The Abundance, Annie Dillard: Dillard is renowned as a nature writer and is most famous for Pilgrim at Tinker Creek. This volume collects essays from throughout her illustrious career, including both famous pieces and lesser-known works.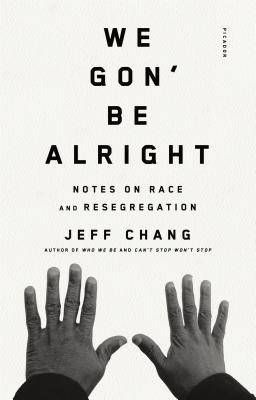 We Gon' Be Alright, Jeff Chang: This is another in a series of great recent essay collections about race. Chang takes a look at Ferguson, Black Lives Matter, and other recent events and helps us understand ourselves and our country.
You'll Grow Out of It, Jessi Klein: Klein is a writer and producer for the series Inside Amy Schumer, writing here about her experience of modern womanhood. These essays are funny and honest.
White Sands, Geoff Dyer: These essays combine travel writing, memoir, and Dyer's signature genre-bending prose and dry British wit. Known for Out of Sheer Rage and Yoga for People Who Can't Be Bothered to Do It, Dyer is a prose-writer worth reading at length.
Calamities, Renee Gladman: Published by the fascinating small press Wave Books, this volume contains linked essays about writing and narrative. Gladman is a writer of experimental fiction and nonfiction, and these essays will both fascinate and challenge.
Lost Wax, Jericho Parms: Partly autobiographical, these essays cover the author's life in the Bronx in the 80s and 90s as well as her travels around the world. They are also meditations on art, race, family, and identity.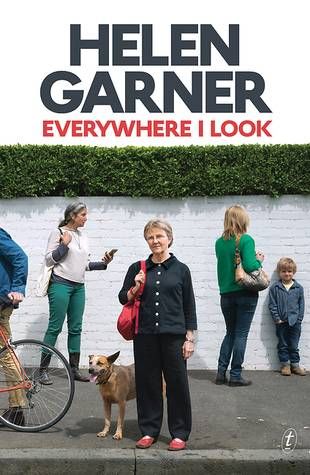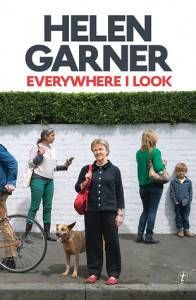 Everywhere I Look, Helen Garner: Garner is an acclaimed Australian writer of both fiction and nonfiction. This collection brings together essays from the past 15 years on topics as varied as the insults of aging, the ballet, her relationship with her mother, and rereading Jane Austen.
Where Am I Now?, Mara Wilson: Wilson's subtitle is "True Stories of Girlhood and Accidental Fame." The book contains essays about her experiences as a child star and on through her adolescence and into her adulthood. Wilson's writing is humorous and fun, as well as full of insight into what it means to be young and female.
I'm Judging You, Luvvie Ajayi: Ajayi is a comedian, activist, and blogger, and this is her debut collection of essays. She offers self-help with plenty of humor and wit, and covers pop culture, race, and media.
My Private Property, Mary Ruefle (Wave Books, October 4th): Ruefle is a beloved poet as well as the author of the previous collection of essays Madness, Rack, and Honey. In My Private Property, we find short poetic essays and prose poems on a wide range of subjects.
You Can't Touch My Hair, Phoebe Robinson (Plume, October 4th): Like the Jessi Klein collection, this is another book of essays by a comedian, and Robinson is, among many other things, co-host with Jessica Williams of the 2 Dope Queens podcast. This book is about her experiences as a black woman, including, among many other things, her feelings about her hair.
I'll Tell You in Person, Chloe Caldwell (Coffee House Press, October 4th): This book will be published jointly by Coffee House Press and the ebook publisher Emily Books. Caldwell is the author of the essay collection Legs Get Led Astray, and in her new book writes personal pieces about, among other topics, her attempts to figure out what it means to become an adult.
Upstream, Mary Oliver (Penguin Press, October 11th): Oliver has been publishing poetry to great acclaim since 1963. Her essays here reflect on her relationship to the natural world, to writing, and to the poetic inheritance she works within.
Unbearable Splendor, Sun Yung Shin (Coffee House Press, October 11th): Sun Yung Shin is a poet, and in this book is writing poetic essays. Or maybe it's essayistic poetry? Whatever we want to call it, this book explores the author's various identities, including being American, Korean, an adoptee, a mother, a Catholic, and a Buddhist.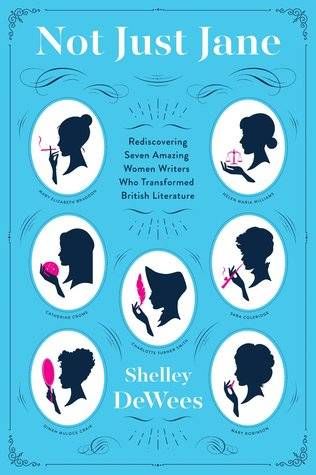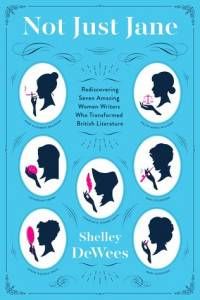 Not Just Jane, Shelley DeWees (Harper Perennial, October 25th): This collection explores the work and significance of seven women writing during Jane Austen's time, including Charlotte Turner Smith, Sara Coleridge, and Mary Robinson. Together, the essays work to broaden our understanding of literary history.
Eat Live Love Die, Betty Fussell (Counterpoint, November 15th): Fussell has written on many subjects, but most notably on food. She has published histories of food, cookbooks, food memoirs, and journalism. This collection brings together a variety of her published work.
A Woman Looking at Men Looking at Women, Siri Hustvedt (Simon and Schuster, December 6th): Hustvedt's subtitle is "Essays on Art, Sex, and the Mind." She is known for novels such as What I Loved and The Blazing World, as well as for multiple essay collections and works of nonfiction.