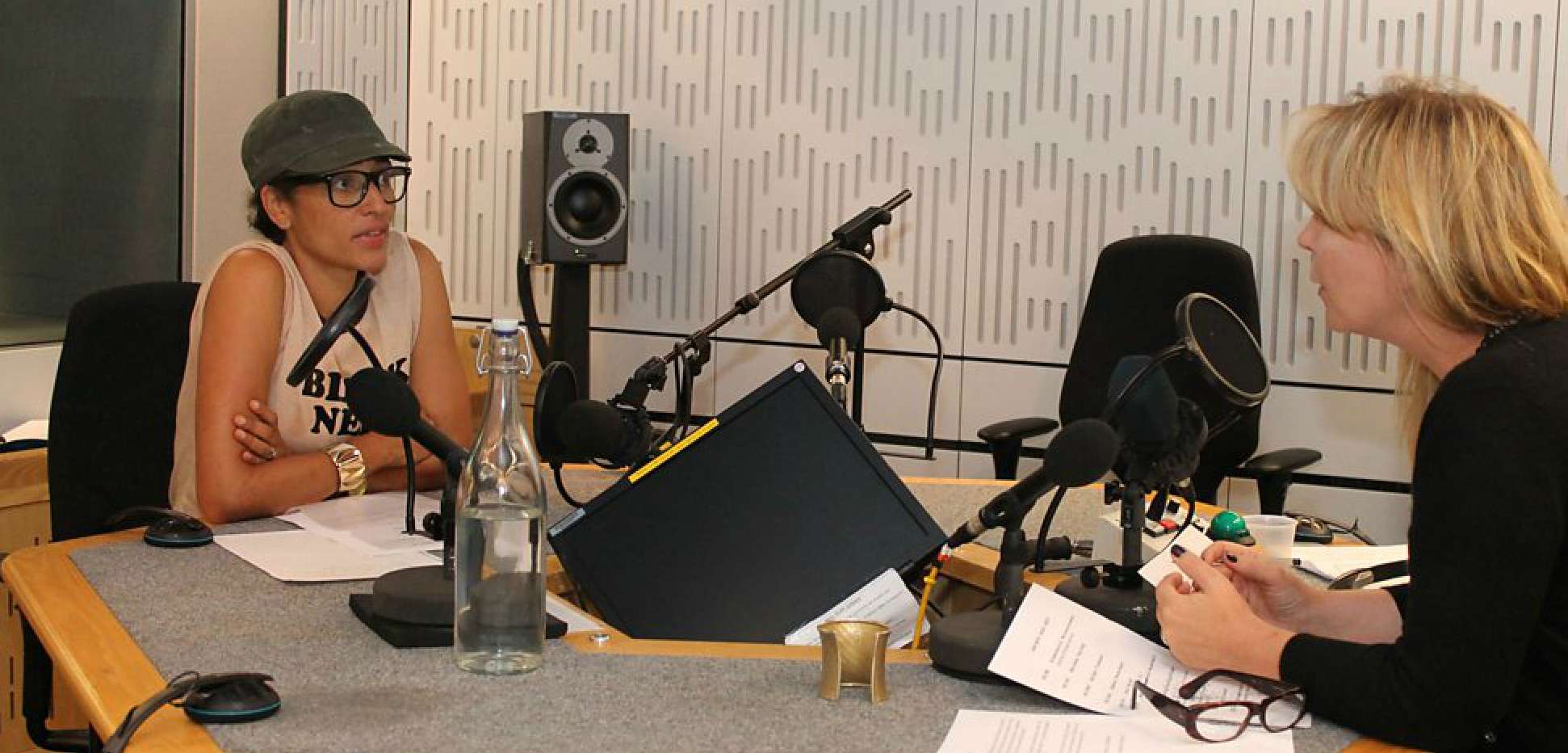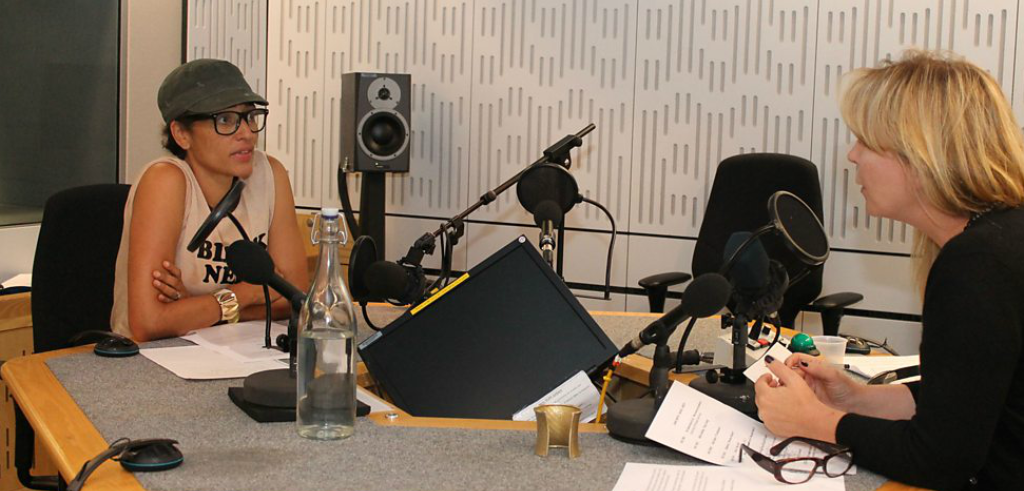 Lists
25 Authors You Can Listen to on BBC Radio's Desert Island Discs
This content contains affiliate links. When you buy through these links, we may earn an affiliate commission.
Desert Island Discs is one of the best and longest running radio shows on the BBC.
The gist of the show is simple: each week a (famous) guest is interviewed and given the chance to present their "discs"… the eight songs they would take with them if they were about to be stranded on a desert island.
It started in 1942, believe it or not, and they've interviewed everyone from Louis Armstrong to Morrissey; Lauren Bacall to Dustin Hoffman; the former President of Ireland to the editor of British Vogue. The Desert Island Discs archives are chock-full of fascinating people.
And then, of course, there are the authors. I'm always keen to hear what authors have to say about their lives, and a slew of them have appeared on the show over the years.
So without further ado, here are 25 of the many writers you can listen to on Desert Island Discs. (Just click an author's name to listen to the episode.)
Zadie Smith: The author of White Teeth, On Beauty, NW, and Changing My Mind, Zadie Smith appeared on the show in 2013. Here's a clip of her explaining her choice of a Madonna song as one of her eight discs.
Stephen Fry: Stephen Fry is a comedian and actor and the author of a successful string of memoirs: Moab is my Washpot, The Fry Chronicles, and More Fool Me. In this clip he talks about that time he met the artist Damien Hirst. "You can't be an artist if you care what people think."
Tennessee Williams: Playwright Tennessee Williams is the writer of A Streetcar Named Desire and appeared on Desert Island Discs in 1978.
Bryan Stevenson: Bryan Stevenson is an American lawyer and the author of the (really good) book Just Mercy. Here's a (crazy) clip.
Dawn French: Dawn French is an English comedian and author of a memoir (Dear Fatty) and several novels: Oh Dear Silvia, A Tiny Bit Marvelous, and According to Yes. (I can't find a clip so I'll just tell you: Dawn French is delightful and this episode is sweet and fun and funny.)
Val McDermid: The Scottish crime writer Val McDermid appeared on Desert Island Discs in 2013. "Ideas are like supermarket trolleys rattling around in my head."
Russell Brand: Russell Brand is a lot of crazy things, including actor, comedian, writer, and wordsmith. Here's a clip.
David Almond: The author of Skellig appeared on the show in 2013, playing Bach, Natalie Merchant, Doris Day…
Alice Walker: Here's the author of The Color Purple, with picks ranging from Stevie Wonder to John Lennon to Beethoven.
Ian Fleming: This one's only an extract, but the English author of Casino Royale and creator of James Bond appeared on the show in 1963.
Mary Berry: Mary Berry is a charming judge on the show The Great British Bake Off; she is also a writer of cookbooks that have sold more than six million copies. I'm delighted to see that one of her choices is ABBA… but then, I should expect no less from Mary Berry.
Roald Dahl: The author of straight up children's classics like Charlie and the Chocolate Factory and Matilda appeared on the show in 1979. Within the first 30 seconds I discovered I'd been pronouncing his name wrong.
James Corden: James Corden is one of my all-time favorite British comedians. He's also an actor (Gavin and Stacey, which he co-wrote, and Into the Woods), an author (May I Have Your Attention, Please?), and the host of The Late Late Show (My personal favorite shtick: Carpool Karaoke).
Malcolm Gladwell: The Canadian author of best-selling nonfiction like The Tipping Point, Outliers, and David and Goliath talks music and his attempt to write with generosity.
Vikram Seth: Vikram Seth is an Indian novelist who spent a decade writing A Suitable Boy, one of the longest novels ever published in a single volume in the English language. A few decades later, he's working on A Suitable Girl.
Paul Johnson: Paul Johnson is a biographer and historian. He's the author of Churchill and about 50 more books.
Clare Balding: Clare Balding is the author of My Animals and Other Family and Walking Home, and the host of another great BBC radio show: Ramblings. In this episode she talks about the London Olympics, her early experience with horses, and lunch with the Queen; among other things!
Malorie Blackman: The author of Naughts and Crosses plays Bob Marley, Marvin Gaye, My Chemical Romance, and Ladysmith Black Mambazo in this episode of Desert Island Discs. Here's a clip.
Miranda Hart: Miranda Hart wrote and starred in one of the funniest British TV shows I've ever seen – BBC's Miranda. You may know her as Chummy in Call the Midwife… She also just starred in Spy with Melissa McCarthy. Her book is called Is It Just Me? Here's a Christmas-y Miranda talking boarding school and pranks.
John Sutherland: John Sutherland is a British professor and author of, among other things, A Little History of Literature.
Mairi Hedderwick: Mairi Hedderwick is a Scottish author and illustrator of children's books, including the Katie Morag series. In this clip she talks about growing up without children's books and discovering Enid Blyton.
Hugh Laurie: Hugh Laurie is a man of many talents. He's an actor who's played, among other things: the ornery Dr. House, the iconic Wooster (against Stephen Fry's Jeeves), and my personal favorite: that crabby husband in Emma Thompson's Sense and Sensibility. He's a successful blues musician, an OBE, and a guy that never fails to make me laugh. His novel is called The Gun Seller… here he is talking about that "jagged" character, Gregory House.
Ahdaf Soueif: Ahdaf Soueif is an Egyptian writer whose music choices range from Mozart to the Beatles.
Peter Ackroyd: Peter Ackroyd is a biographer and novelist, whose books include 2000's London: The Biography.
Bear Grylls: Bear Grylls is an adventurer, author, and occasional eater of worms. He's the host of several shows including Man vs. Wild and Running Wild with Bear Grylls; Mud, Sweat, and Tears is the story of his training as a British Special Forces commando.
Desert Island Discs has been on the air for more than 70 years, so this really is just a sampling. Happy listening!
Save