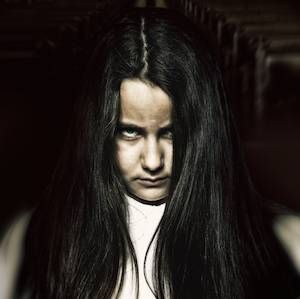 Giveaways
24+ of Your Favorite "Bad Seed" Characters in Books
This giveaway is sponsored by Lacy Eye by Jessica Treadway.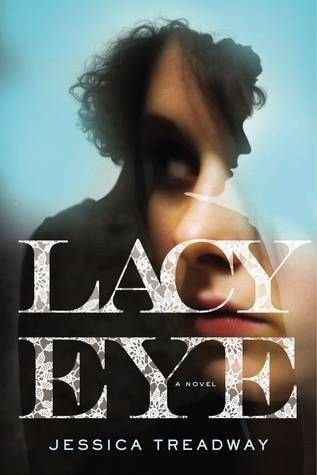 Publishers Weekly calls Jessica Treadway's latest novel Lacy Eye (Grand Central Publishing, March 2015) a "deftly plotted psychological thriller…a devastating portrait of a family torn apart from both the outside and within."
Hanna and Joe send their awkward daughter Dawn off to college hoping that she will finally "come into her own." When she brings her new boyfriend, Rud, to her sister's wedding, her parents try to suppress their troubling impressions of him for Dawn's sake. Not long after, Hanna and Joe suffer a savage attack at home, resulting in Joe's death and Hanna's severe injury and memory loss.
Rud is convicted of the crime, and the community speculates that Dawn may also have been involved. When Rud wins an appeal and Dawn returns to live in the family home, Hanna resolves to recall that traumatic night so she can testify in the retrial, exonerate her daughter, and keep her husband's murderer in jail. But as those memories resurface, Hanna faces the question of whether she knows her own daughter—and whether she ever did.
____________________
"Bad seed" characters are fascinating. They're born bad, and nothing a parent can do can fix it. What's worse, the parents sometimes don't even know. Is there anything creepier than a child with an adult-sized intellect and tendency to harm others?
We asked you to weigh in with your favorite "bad seed" characters, and you answered. Here's a compilation of over 24 of your favorite born-bad characters.
Aaron Stampler in Primal Fear by William Diehl
Amma from Sharp Objects by Gillian Flynn
Amy Dunne from Gone Girl by Gillian Flynn
Arturo the Aquaboy in Geek Love by Katherine Dunn
Behemoth in The Master and Margarita by Mikhail Bulgakov
The Boys from Brazil by Ira Levin ("the ultimate 'bad seed' novel")
Cathy Ames in East of Eden by John Steinbeck
The Darkling in The Darkling Child by Terry Brooks
Damien from The Omen by David Seltzer
Draco Malfoy from the Harry Potter series by J. K. Rowling
Frank from The Wasp Factory by Iain Banks
Gretchen Lowell from the "Heartsick" series by Chelsea Cain
Holland and Niles Perry from The Other by Thomas Tryon
Howard Roark from The Fountainhead by Ayn Rand
Josie Cormier from 19 Minutes by Jodi Picoult
Kevin in We Need to Talk About Kevin by Lionel Shriver
Lady Macbeth in Macbeth by William Shakespeare
Merricat from We Have Always Lived in the Castle by Shirley Jackson
Mordred from The Dark Tower by Stephen King
Nurse Ratched from One Flew Over The Cuckoo's Nest by Ken Kesey
Patrick Bateman from American Psycho by Bret Easton Ellis
Ramsay Bolton from the Game of Thrones series by George R. R. Martin
Rhoda Penmark from The Bad Seed by William March
Rosalind Devlin from In The Woods by Tana French