This Riot Recommendation is sponsored by The Female of the Species by Mindy McGinnis.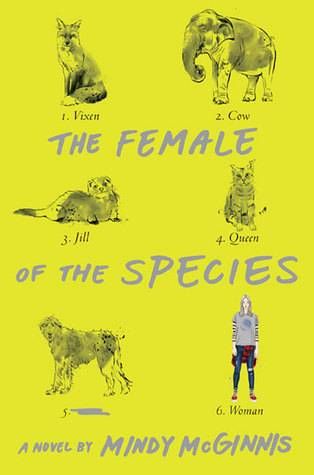 Edgar Award–winning author Mindy McGinnis delivers a dark and riveting contemporary young adult novel in THE FEMALE OF THE SPECIES.
Alex Craft knows how to kill someone. And she doesn't feel bad about it.
When her older sister, Anna, was murdered three years ago and the killer walked free, Alex uncaged the language she knows best. The language of violence. As her senior year in high school unfolds, Alex's darker nature breaks out, setting her and two friends on a collision course that will change their lives forever. THE FEMALE OF THE SPECIES is a stunning, unforgettable page-turner.
---
Contrary to what you've probably heard, YA isn't itself a genre (it's more of a category). This means that there is YA in every genre, from fantasy to romance to mysteries to thrillers, and many of them are seat-of-your-pants, heart-won't-stop-pounding, ignoring-your-adult-responsibilities-til-you're-done suspenseful.
We asked you to share with us your favorite suspenseful YA books and you answered. Here are 23+ of your favorites.
After the Woods by Kim Savage
Between the Devil & the Deep Blue Sea by April Genevieve Tucholke
The Cellar by Natasha Preston
The Compound by SA Bodeen
Don't Look Back by Jennifer L. Armentrout
Endangered by Lamar Giles
"Find Me" series by Romily Bernard
The Fixer by Jennifer Lynn Barnes
The Girl I Used To Be by April Henry
Gone Too Far by Natalie D. Richards
Graceling by Kristin Cashore
"The Hunger Games" series by Suzanne Collins
I Am Princess X- Cherie Priest
The Island by Olivia Levez
The Leaving by Tara Altebrando
The Madman's Daughter by Megan Shepherd
"Mara Dyer" series by Michelle Hodkin
"The Moral Instruments" by Cassandra Clare
"The Naturals" series by Jennifer Lynn Barnes
"Pretty Little Liars" series by Sara Shepard
Shadowlands by Kate Brian
"Virals" series by Kathy Reichs
We Were Liars by E. Lockhart