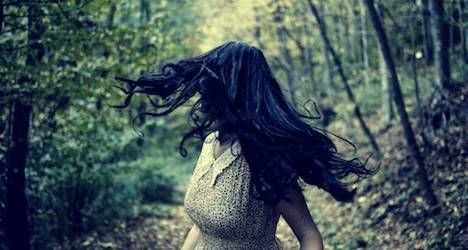 This Riot Recommendation is sponsored by After Anna by Alex Lake.
A girl is missing. Five years old, taken from outside her school. She has vanished, traceless. The police are at a loss; her parents are beyond grief. Their daughter is lost forever, perhaps dead, perhaps enslaved. But the biggest mystery is yet to come: one week after she was abducted, their daughter is returned. She has no memory of where she has been. And this, for her mother, is just the beginning of the nightmare. In the tradition of The Girl on a Train and What She Knew, After Anna, the #1 ebook bestseller in the UK and a USA Today bestseller, is a bone-chilling psychological thriller, now in print for the first time.
____________________
We asked you to share your favorite missing person mysteries, and you responded.
Dig into these 23 titles to discover: what happened?
All The Missing Girls by Megan Miranda
Cemetery Girl by David Bell
The Couple Next Door by Shari Lapeña
The Cutting Season by Attica Locke
Descent by Tim Johnston
Don't Breathe a Word by Jennifer McMahon
Don't Try to Find Me by Holly Brown
The Girl in The Red Coat by Kate Hamer
Gone Girl by Gillian Flynn
The Missing File by Dror Mishani
Night Film by Marisha Pessl
The Leftovers by Tom Perrotta
The Little Sister by Raymond Chandler
The Lost Girls by Heather Young
One Kick by Chelsea Cain
Pleasantville by Attica Locke
Remember Mia by Alexandra Burt
Six Years by Harlan Coben
Songs for the Missing by Stewart O'Nan
The Song Is You by Megan Abbott
The Thousand Dollar Tan Line by Rob Thomas
Where Are You Now? by Mary Higgins Clark
Where'd You Go Bernadette by Maria Semple