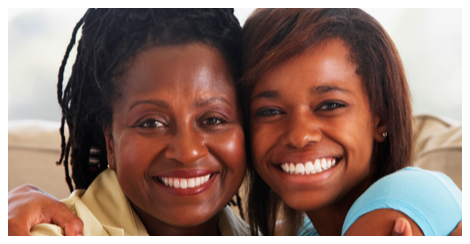 Newsletter 1
23+ of the Best Books About Mother/Daughter Relationships
This Riot Recommendation is sponsored by Random House, publishers of My Name is Lucy Barton by Elizabeth Strout.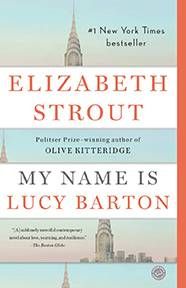 Lucy Barton is recovering slowly from what should have been a simple operation. Her mother, to whom she hasn't spoken for many years, comes to see her. Gentle gossip about people from Lucy's childhood in Amgash, Illinois, seems to reconnect them, but just below the surface lie the tension and longing that have informed every aspect of Lucy's life: her escape from her troubled family, her desire to become a writer, her marriage, her love for her two daughters. Knitting this powerful narrative together is the brilliant storytelling voice of Lucy herself: keenly observant, deeply human, and truly unforgettable.
---
Is there a relationship more potentially fraught than the one between a mother and her daughters? Such perfect fodder for fiction!
We asked you to share your favorite reads about mother/daughter relationships and you answered. Here are 23 of your picks! Note: many of these authors have explored this theme in more than one of their books, so it's worth checking out other titles by them, too.
The Almost Moon by Alice Sebold
The Boston Girl by Anita Diamant
The Center of Everything by Laura Moriarty
Circle of Three by Patricia Gaffney
Don't Call Me Baby by Gwendolyn Heasley
Everything, Everything by Nicola Yoon
Flowers in the Attic by VC Andrews
Glitter and Glue by Kelly Corrigan
The Joy Luck Club by Amy Tan
The Honey Thief by Elizabeth Graver
Leaving Time by Jodi Picoult
Mom & Me & Mom by Maya Angelou
Mommie Dearest by Christina Crawford
The Moon Sisters by Therese Walsh
One Crazy Summer by Rita Williams-Garcia
The Patron Saint of Liars by Ann Patchett
Reconstructing Amelia by Kimberly McCreight
The Secret Between Us by Barbara Delinsky
Those Who Save Us by Jenna Blum
White Oleander by Janet Fitch
The Winter Garden by Kristin Hannah
A Yellow Raft in Blue Waters by Michael Dorris
You Will Know Me by Megan Abbott