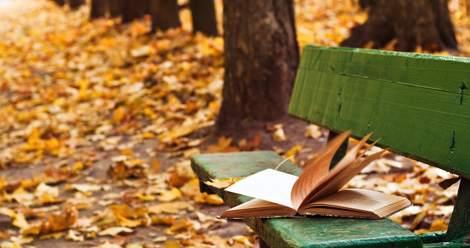 This content contains affiliate links. When you buy through these links, we may earn an affiliate commission.
It's a never ending task, trying to keep up with your to-be-read list. There are so many good books out there and so many more that aren't even published yet! Just one glance at the upcoming releases and you might as well kiss all hopes of keeping your reading list manageable goodbye. And I'm about to make your list a little longer, because these 21 YA books coming out this fall are absolute must-reads. Good luck with your TBR.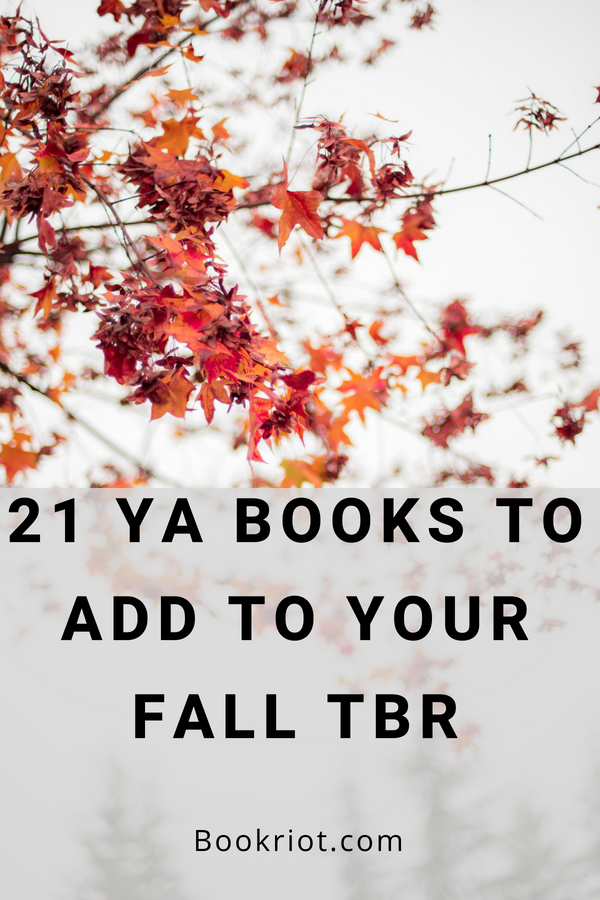 When Rumi's sister Lea dies in a car crash she loses not only her best friend but all their plans for a future spent writing music together. She's sent off to Hawaii to live with an aunt while her mother deals with her own grief. Rumi feels abandoned and cut off from the life she knew and struggles to come to terms with all the loss in her life. But with the help of a teenage surfer and an eighty-year old who knows a thing or two about grief himself, Rumi tries to find peace and finally write the song she and Lea never got to finish. This book about sisterhood and grief is heartbreaking and lovely. Trust me when I say, you won't be able to put it down.
American Road Trip by Patrick Flores-Scott (September 18, 2018 by Henry Holt and Co. (BYR))
T seems to have life all figured out, but when his seemingly perfect brother Manny returns from Iraq with PTSD, everything starts to fall apart. But their sister Xochitl is determined to keep their family from completely imploding and tricks the brothers into taking a meandering road trip to visit loved ones from their past.
Here to Stay by Sara Farizan (September 18, 2018 by Algonquin Young Readers)
Bijan's biggest worries should be his newly acquired semi-popularity from being moved up to the varsity basketball team and how to talk to his crush without totally embarrassing himself. But then an anonymous email circulates with a picture of Bijan photoshopped onto a gun-wielding figure. Was it just tied to his involvement in a petition to change the school mascot, the Gunners? Or is it something more? And does it really matter when the outcome is his classmates calling him a terrorist and filling his locker with raw bacon? Heartfelt and timely, this book by Sara Farizan is everything you could want from a YA novel about dealing with racism and just trying to survive high school.
Pride by Ibi Zoboi (September 18, 2018 by Balzer + Bray)
This modern reimagining of Pride and Prejudice by the author of American Street tells the story of Zuri Benitez, who worries her pride in her Afro-Latino roots may not be enough to save her neighborhood from gentrification. But when the wealthy Darcy family moves in and her sister starts to fall for one of the brothers, Zuri learns she may have more in common than she realized with Darius—even if he is arrogant and judgmental and all things she thought she could never like. Sometimes, people surprise you.
Unclaimed Baggage by Jen Doll (September 18, 2018 by Macmillan Children's Publishing Group)
Three teens with almost nothing in common are brought together by a summer job. Doris is a liberal girl just trying to survive in a conservative, Southern town. Nell was forced to leave behind a perfect life in Chicago. And Grant was the star quarterback before a drinking problem completely derailed his life. But now they're all on the same footing as employees at Unclaimed Baggage, where they spend their time cataloging and selling people's lost luggage. As unlikely friendships are formed, maybe they'll finally be able to start unpacking their own emotional baggage.
Wildcard by Marie Lu (September 18, 2018 by G.P. Putnam's Sons Books for Young Readers)
In this follow up to Warcross, Emika Chen finally knows the truth about the Neurolink algorithm and the person behind it. Now, up against the man she thought she loved and evading the bounty that has been put on her head, Emika will have to trust some unlikely characters to make it out alive and save the world before Neurolink takes over. If you haven't already read Warcross, read it and get excited for the final installment of this duology.
When a strange robot statue appears one night in New York, April May films a quick video with the fascinating structure. But when that video becomes an overnight sensation, April suddenly has to contend with internet fame as well as the question of what these strange new statues—which have appeared in other cities around the world—really are and what they're doing here.
Black Wings Beating by Alex London (September 25, 2018 by Farrar Straus Giroux)
In Uztar, birds are revered and no one is more respected than the falconers who command them. Twins Brysen and Kylee are divided by the sport—Brysen who wants nothing more than to become a falconer and Kylee who gave up too much and now longs to be free of falconry for good. But a war is brewing and no one is safe. A dangerous trek into the mountains to capture the Ghost Eagle, the most powerful of all Uztar birds, may be the only solution…if they can survive the journey.
A Frankenstein retelling focusing on Elizabeth Lavenza, who is rescued from a terrible home by the Frankensteins. She and Victor grow inseparably close, but she soon realizes that even the comfort of her new life comes at a price. But Elizabeth is a survivor above all else, and she will do what it takes to survive. Elizabeth Lavenza-centric Frankenstein retelling? Yes, please.
Muse of Nightmares by Laini Taylor (October 2, 2018 by Little, Brown Books for Young Readers)
Laini Taylor returns to the world of Weep for the final installment of Lazlo and Sarai's story. The citadel has fallen, new Godspawn have been revealed, and a little girl obsessed with revenge now has all the tools she needs to bring down her wrath upon the people of Weep. But what about Lazlo and Sarai? Both tangled up in Minya's plans for revenge, will they be able to break free from her grasp? And what will they have to sacrifice to do so?
Strange the Dreamer was beautiful and haunting and everything I wanted from a fantasy novel, so I can't wait to see how Muse of Nightmares continues to explore the threads of trauma and guilt and morality.
Sawkill Girls by Claire Legrand (October 2, 2018 by Katherine Tegen Books)
This feminist horror story by the author of Furyborn is about three girls who come together to fight an ancient evil that has been preying on the girls of Sawkill Rock for as long as anyone can remember. Female friendship, girls falling in love with girls, monster hunting vibes, and if it's anywhere as good as Furyborn, it's sure to be well worth the read!
Blanca and Roja by Anna-Marie Mclemore (October 9, 2018 by Feiwel & Friends)
The del Cisne sisters are part of an ancient curse. One of them will remain a girl while the other will be trapped in the body of a swan. They've always known this was their fate, but when two boys get drawn into the strange magic bewitching the wood, all of their futures are now in question. And they will have to face uncomfortable truths that could be their saving…or their undoing.
A cross between a Snow-White and Rose Red retelling and a Swan Lake retelling. Not to mention complicated and beautiful and full of lovely prose.
Hearts Unbroken by Cynthia Leitich Smith (October 9, 2018 by Candlewick Press)
Louise Wolfe has no qualms with dumping her first real boyfriend when he mocks Native people right to her face. She has plenty of other things to worry about going into senior year, like the school newspaper's big story on the drama department's new, inclusive casting approach and the new photojournalist, Joey, who she may be crushing on. But Lou knows it's not easy "dating while Native" and as tensions spread to the cast members—including Lou's little brother—her own worries about life and romance may keep her from following her heart.
What If It's Us by Adam Silvera and Becky Albertalli (October 9, 2018 by HarperTeen)
After an unexpected meet-cute moment at the post office, it seems like Arthur and Ben might just be destined. But then a first date and a second date and a third date don't go quite as planned… so where does that leave them? Maybe the universe was wrong. Or maybe life isn't perfect and sometimes you just have to take it for what it is.
This book would be exciting regardless, but the fact that it's written by two of my favorite authors with a track record of writing really lovely and heartfelt love stories? Even better. I cannot wait to get my hands on this one!
Odd One Out by Nic Stone (October 9, 2017 by Crown Books for Young Readers)
A high school love triangle like never before from the author of Dear Martin. Coop was just dumped by his best friend Jupiter, who's ignoring him to text the new girl. New girl Rae is crushing hard on both of her new friends, which is… confusing. Jupiter fears she's about to lose the girl she loves to the boy she also loves. Clearly, things are complicated. One story told from three sides about a group of friends trying to figure out what it means to be young and in love.
Shirin spends her afternoons breakdancing with her brothers to avoid the hurt and stereotyping that come from being a hijabi-wearing, Muslim-American girl in the wake of 9/11. But when she meets Ocean James, she's terrified of their connection. For the first time in a long time, she might actually want to let her guard down–despite the two very different worlds they seem to come from. Will opening up mean a love story for the ages? Or just another heartbreak?
An Assassin's Guide to Love and Treason by Virginia Boecker (October 23, 2018 by Little, Brown Books for Young Readers)
Assassins, Elizabethan England, love and treason, a Shakespeare play– that's my kind of historical fiction. After her father is killed, Lady Katherine discovers he was involved in a plot to kill Queen Elizabeth. She takes it upon herself to fulfill his mission. Disguised as a boy, Katherine leaves for London and finds the perfect opportunity to get close to the Queen through a play. But when she's cast opposite Toby Ellis–a young spy attempting to root out traitors to the crown–things get complicated fast. Especially when the romance they're portraying on-stage to turn into real-life feelings.
Archenemies by Marissa Meyer (November 6, 2018 by Feiwel & Friends)
The sequel to Renegades returns us to Gatlon City. Nova and Adrian (aka Insomnia and Sketch) may have temporarily defeated one of the Anarchists, but now the enemy has a secret weapon–one Nova hopes will protect her. It's a gamble, though, and the stakes have never been higher, because even Nova and Adrian's plan for defeating the Anarchists could mean the end of the world as they know it.
This is the second book in the new superhero series from Marissa Meyer, author of The Lunar Chronicles and Heartless.
Empress of All Seasons by Emiko Jean (November 6, 2018 by HMH Books for Young Readers)
To become Empress of Honoku, one must survive the palace's four enchanted rooms. One for each season: Winter, Spring, Summer, and Fall. Mari has been training for the competition all her life, but one terrible secret could not only dash her chances of competing, but also end her life: she is yōkai. Yōkai can transform into monsters at will and are hunted by the Emperor. But Mari is determined to compete—and win—no matter the cost.
The Disasters by MK England (December 18, 2018 by HarperCollins)
The three washouts on their way back to Earth from the elite Ellis Station Academy may not be Academy material, but they are the only witnesses to the worst terrorist attack in spacefaring history. Unfortunately, with their track record, that also means they're the prime suspects. On the run, hotshot pilot Nax and his fellow washouts plan a daring heist to show everyone what really happened at the Academy—if they can pull it off, that is.
When Elle Zoellner learns that her long-lost father is actually a Japanese hotel mogul on her sixteenth birthday, she's suddenly whisked away into a life of glamour among the uber-rich. But the stakes are high as she tries to fit into this new life, please her disapproving new family, make friends with the cool kids, and not make any waves. That might be easier said than done, though, when she starts crushing hard on a guy her family absolutely hates.
Also be sure to check out these September and October releases to put on hold at your library right now.