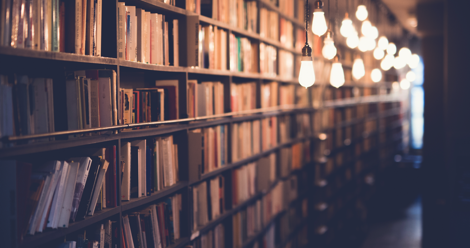 Here Are 21 of Your Favorite Books About Bookstores
This giveaway request for favorite books about bookstores is sponsored by The Bookshop of Yesterdays by Amy Meyerson, new from Park Row Books.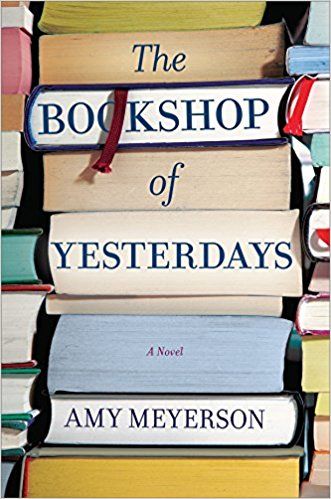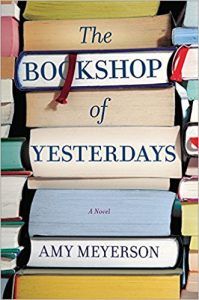 Miranda Brooks grew up in the stacks of her eccentric uncle Billy's bookstore, solving the inventive scavenger hunts he created just for her. But on Miranda's twelfth birthday, Billy has a mysterious falling-out with her mother and suddenly disappears. Sixteen years later Miranda receives unexpected news: Billy has died and left her Prospero Books, which is teetering on bankruptcy, and one final scavenger hunt. Miranda soon finds herself drawn into a journey where she meets people whose stories reveal a hidden history—and the terrible secret that tore her family apart.
---
Bookstores. We've loved them for as long as we can remember. And even after we've left them with our hauls, small or large, we wish we could spend more time in them. With that in mind, we asked you to tell us what your favorite books are that feature bookstores, so we can linger there a little longer. Your recommendations came pouring in, and here's a smattering:
The Bookstore by Deborah Meyler
Mr. Penumbra's 24-Hour Bookstore by Robin Sloan
Midnight at the Bright Ideas Bookstore by Matthew Sullivan
The Little Bookshop of Lonely Hearts by Annie Darling
The Bookshop on Rosemary Lane by Ellen Berry
The Yellow-Lighted Bookshop by Lewis Buzbee
The Storied Life of A. J. Fikry by Gabrielle Kevin
The Bookshop on the Corner by Jenny Colgan
How to Find Love in a Bookshop by Veronica Henry
84 Charing Cross Road by Helene Hanff
The Love Letter by Cathleen Schine
Words in Deep Blue by Cath Crowley
The Readers of Broken Wheel Recommend by Katarina Bivald
The Shadow of the Wind by Carlos Ruiz Zafón
The Little Paris Bookshop by Nina George
The Diary of a Bookseller by Shaun Bythell
Weird Things Customers Say in Bookshops by Jen Campbell
The Thirteenth Tale by Diane Setterfield
The Little Bookstore of Big Stone Gap by Wendy Welch
The Overnight by Ramsey Campbell
A Very Special Year by Thomas Montasse