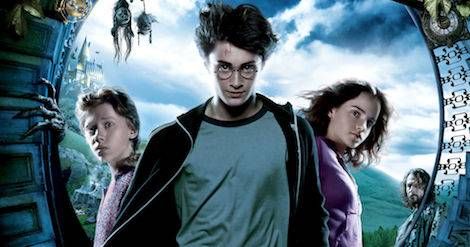 This content contains affiliate links. When you buy through these links, we may earn an affiliate commission.
While we at the Riot take some time off to rest and catch up on our reading, we're re-running some of our favorite posts from the last several months. Enjoy our highlight reel, and we'll be back with new stuff on Tuesday, January 3rd.
This post originally ran August 9, 2016.
---
Harry Potter and the Cursed Child
is the most recent, and perhaps most apt, book being called "the next Harry Potter." And even though it is based on a short story by J.K. Rowling and even if it does feature Harry Potter as a character, it's not really the next Harry Potter book. It's a play written by Jack Thorne.
Since the arrival of the lighting-scarred boy wizard, publishers have hoped to recapture the magic of the Harry Potter series and replicate the unprecedented sales numbers. Many, many books before Harry Potter and the Cursed Child have been called "the next Harry Potter." Here are twenty-one of them.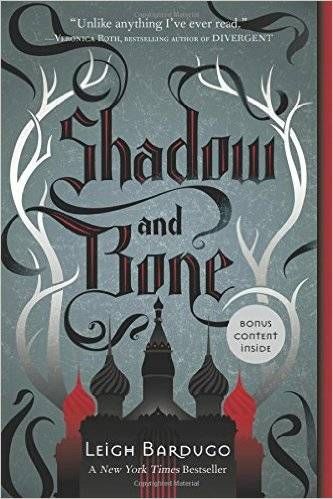 The Grisha Trilogy, by Leigh Bardugo
The Mortal Instruments , by Cassandra Clare
Artemis Fowl, Eoin Colfer
The Hunger Games, by Suzanne Collins
The Spiderwick Chronicles, by Tony DiTerlizzi and Holly Black
Incarceron, by Catherine Fisher
Inkheart, by Cornelia Funke
The Half Bad Trilogy, by Sally Green
The Magicians, by Lev Grossman
The Queen of the Tearling, by Erika Johansen
The Twilight Saga, by Stephanie Meyer
The Night Circus, by Erin Morgenstern
The Inheritance Cycle, by Christopher Paolini
Miss Peregrine's Home for Peculiar Children, by Ransom Riggs
Percy Jackson and the Olympians, by Rick Riordan
The 39 Clues, by Rick Riordan
The Name of the Wind, by Patrick Rothfuss
Carry On, by Rainbow Rowell
Septimus Heap, by Angie Sage
The Bone Season, by Samantha Shannon
A Series of Unfortunate Events, by Lemony Snicket
Some of these books include wonderful stories full of beloved characters. Others have sparked huge cultural moments – I'm looking at you Twihards. But even Twilight and Hunger Games haven't come close to the sales figures Harry Potter achieved. J.K. Rowling remains the only billionaire author.
From a less commercial standpoint, there is no replacing what the Harry Potter books meant to me and many other readers. So as much as I love several of the books on this list and as much as I enjoyed the nostalgia of reading the play (not to mention swooning over Scorpius Malfoy!), there will never be a "next Harry Potter" for me. I'm sticking with the original seven.
Also, not to take away from any individual book, it's disappointing to note that every writer on the list is white. Through my deep google searches and sifting through book reviews I found no author of color with a book marketed in this way. Why was Akata Witch, by Nnedi Okorafor, featuring an American-born child of Nigerian parents who discovers latent magical powers, never called "the next Harry Potter"? Or The School for Good and Evil, by Soman Chainani, which is about a magical boarding school? And what about the books of Neal Shusterman, Marie Lu, or Ellen Oh? As I said before, I don't think that any book qualifies as the next Harry Potter, but many fantasy novels and series written by authors of color deserve the title as much as, or more, than plenty of the stories listed above.