This content contains affiliate links. When you buy through these links, we may earn an affiliate commission.
Lumberjanes by Noelle Stevenson, Shannon Watters, Grace Ellis, and Brooke A. Allen is a fabulous comic series about a group of girls at summer camp and their numerous encounters with magical goings-on. It's queer, racially diverse, feminist, and swears oaths on the names of dozens of inspirational women throughout the series. But who are the women behind the names? Collected here are books by or about the women named in the first six volumes of Lumberjanes.
Memoir and autobiography
Dr Mae Jemison made history as the first African-American woman to go into Space. Astronaut, actress, doctor, scientist, teacher, here she tells the story of her life of adventures and of being a truly modern hero.
Anahareo was an Mohawk writer, environmentalist, and activist. Here she recounts her life and marriage to Grey Owl, a white trapper turned conservationist who faked his Apache heritage.
Here, bell hooks tells an intimate story of her childhood growing up in the South through the lens of being an African American feminist intellectual.


Annie Smith Peck was the first person to climb Mount Huascarán in Peru in 1908. This is an account of that ascent.
Eva Perón was First Lady of Argentina from 1946 to 1952. This deathbed manuscript is attributed to her.
In 1887 journalist Nellie Bly feigned insanity to have herself committed to an insane asylum in order to uncover and report on the appalling conditions patients were subjected to.
Actress Tippi Hendren, star of movies such as The Birds, tells her absorbing and surprising story.
Born in 1862, Ida B. Wells was an African American woman at the forefront of the fight against Black oppression. Journalist, suffragist, sociologist who documented the lynchings of African Americans, this is her autobiography.
Not exactly an unproblematic woman, Gertrude Bell was one of the most powerful women in the British Empire during the First World War. At the fall of the Ottoman Empire, as an explorer and map drawer, she was instrumental in creating the borders that define the Middle East today.
Annie Edson Taylor tells her story as the only woman to have gone over the Niagra Falls in a barrel and lived to tell it.
Biography
This is a loving tribute to Joan Jett, a goddess of rock and roll. Told through photos, ephemera, and interview excerpts.
A dynamic portrait and biography of Juliette Gordon Low, the charismatic founder of the American Girl Scout Movement.
Gospel music's first superstar Sister Rosetta Tharpe was a trailblazing musician African-American musician, born in Arkansas is 1915, and defying musical categorisation.
Born in Ohio in 1860, exhibition shooter Annie Oakley's story is here told through narrative, photos, historic maps, chronology and her own words.
Grace O'Malley's story is one of marrying twice, divorcing, taking lovers when wanted, birthing a son on the deck of her own ship, and provoking awe, anger, admiration, and fear in the hearts of the English men who'd come to conquer her country.
Children's Books
Bessie Coleman was the first African American woman and first Native American woman pilot. In this children's book, her story is told through monologues.
A brilliant astronomer and astrophysicist, Cecilia Payne was the first woman to teach at Harvard, from 1927. This picture book tells her story with hopes to encourage young girls to follow in her footsteps.
Poetry
Phillis Wheatley was the first published African American woman poet, an astonishing accomplishment for a slave in a time when the education of slaves was extremely unusual. Collected here are her poems, hymns, elegies, translations, philosophies, and tales.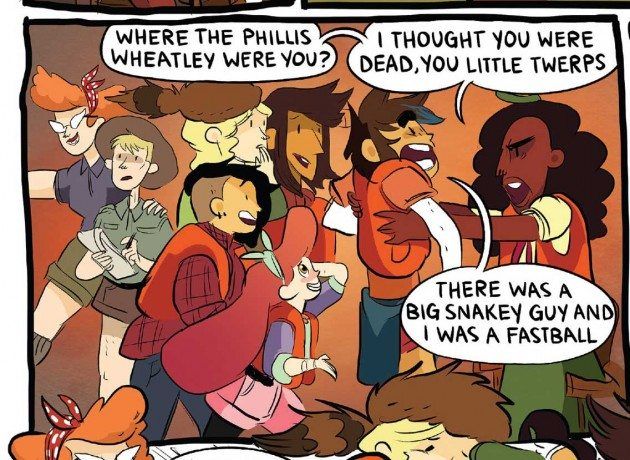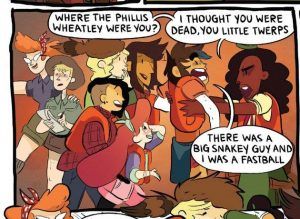 Melpomene edited by Gwendolyn Taunton
A collection of dark, sorrowful poetry and prose inspired by the Greek Muse of Tragedy, Melpomene.
Non-Fiction
Sylvia Earle is a marine biologist and explorer. In this book, she reveals how the past fifty years of dangerous oceanic change threatens the existence of life on earth.
Fiction
Remarkable Creatures is a fictionalised account of the life of 19th-century British fossil hunter and paleontologist Mary Anning.
There are many other women mentioned with equally fantastic inspirational stories, but about whom there are too few books. These include Agnodice, the first female midwife and physician, from Ancient Athens; Elaine Stritch, the American Broadway actress; Anne Bancroft, the American actress; Dorothy Dietrich, the American stage magician and escapologist; Maria V. Klenova, the Soviet marine geologist; Amphitrite, the Ancient Greek sea goddess and wife of Poseidon; Admiral Malahayati, the 16th century Admiral from what is now Indonesia; Krystyna Chjnowska-Liskiewicz, the Polish woman who was the first woman to sail singlehandedly around the world; and Ching Shih, the 19th century Chinese pirate.