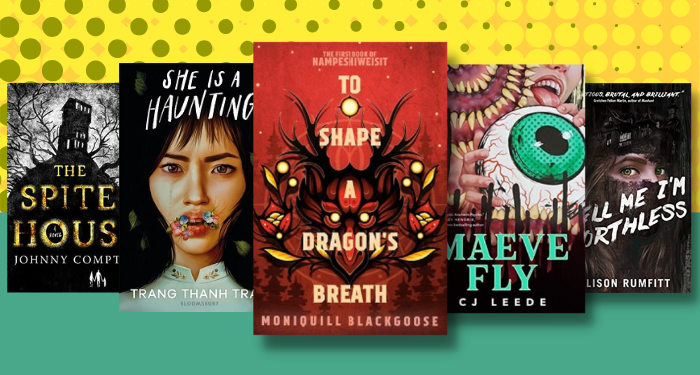 Horror
12 SFF & Horror Debuts To Watch For In 2023
This content contains affiliate links. When you buy through these links, we may earn an affiliate commission.
The new year is right around the corner, so it's time to start planning out your book pre-orders for 2023. If you're a fan of the speculative and macabre, you're going to want this short list of science fiction/fantasy (SFF) & horror debuts to watch for before you make your 2023 book wishlist.
Debut novelists have a lot on their plates. They've passed through the grueling gauntlets of querying and submissions to achieve a lifelong dream. By the time their debut book launch rolls around, however, most writers are already knee-deep in their next manuscript — meaning they have to juggle marketing one book with writing another. As new authors, they're forced to navigate this tumultuous time while being unknown to the readers, teachers, librarians, and booksellers who might buy their books.
Then, as always, there's the question of money. Authors with small marketing budgets may struggle to gain the attention of readers and the press. With Twitter's future now woefully uncertain, debut authors who favor that platform — over, say, Instagram or TikTok — may struggle to find a place to promote themselves. Worries over whether or not their debut will earn out loom large.
As a reader, you know that you can support the authors you love by buying their books and talking about them online. But in times of great uncertainty — such as the last six years — preordering books from your favorite booksellers is more helpful than buying them the day they come out. Preorder sales help publishers and booksellers to see early interest in titles — meaning that those books become more visible. That's all too important for debut authors, who lack the name recognition of their peers.
And so, if you love science fiction, fantasy, or horror, you should consider pre-ordering one of these debuts in 2023.
---
Interested in finding more SFF & horror debuts to watch for? Make sure you haven't slept on the best debuts of 2022, and keep these 2023 YA titles on your radar!