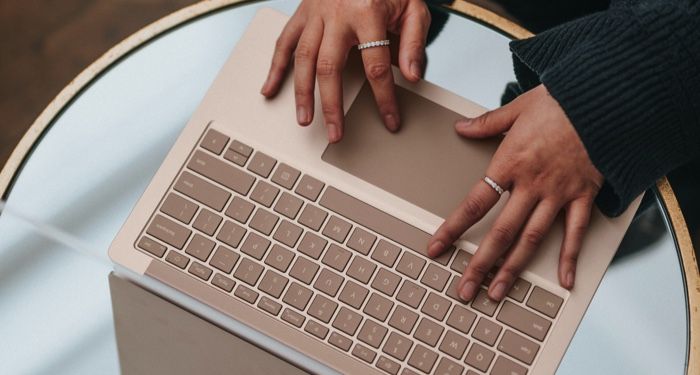 My favorite part of any new year is taking the time to set up my new reading log to track my reading for each year. It's always a joy to craft and refine this Sheets-based log for better reading tracking, and it seems like no matter how happy I am with the log at the beginning of the year, I always have a few tweaks for it at the end of the year! The changes for 2023 are pretty minimal, but I hope they'll provide even more clarifying and tracking power. And as always, you can tweak it to suit your own needs and tracking desires. Click here to access the 2023 Reading Log.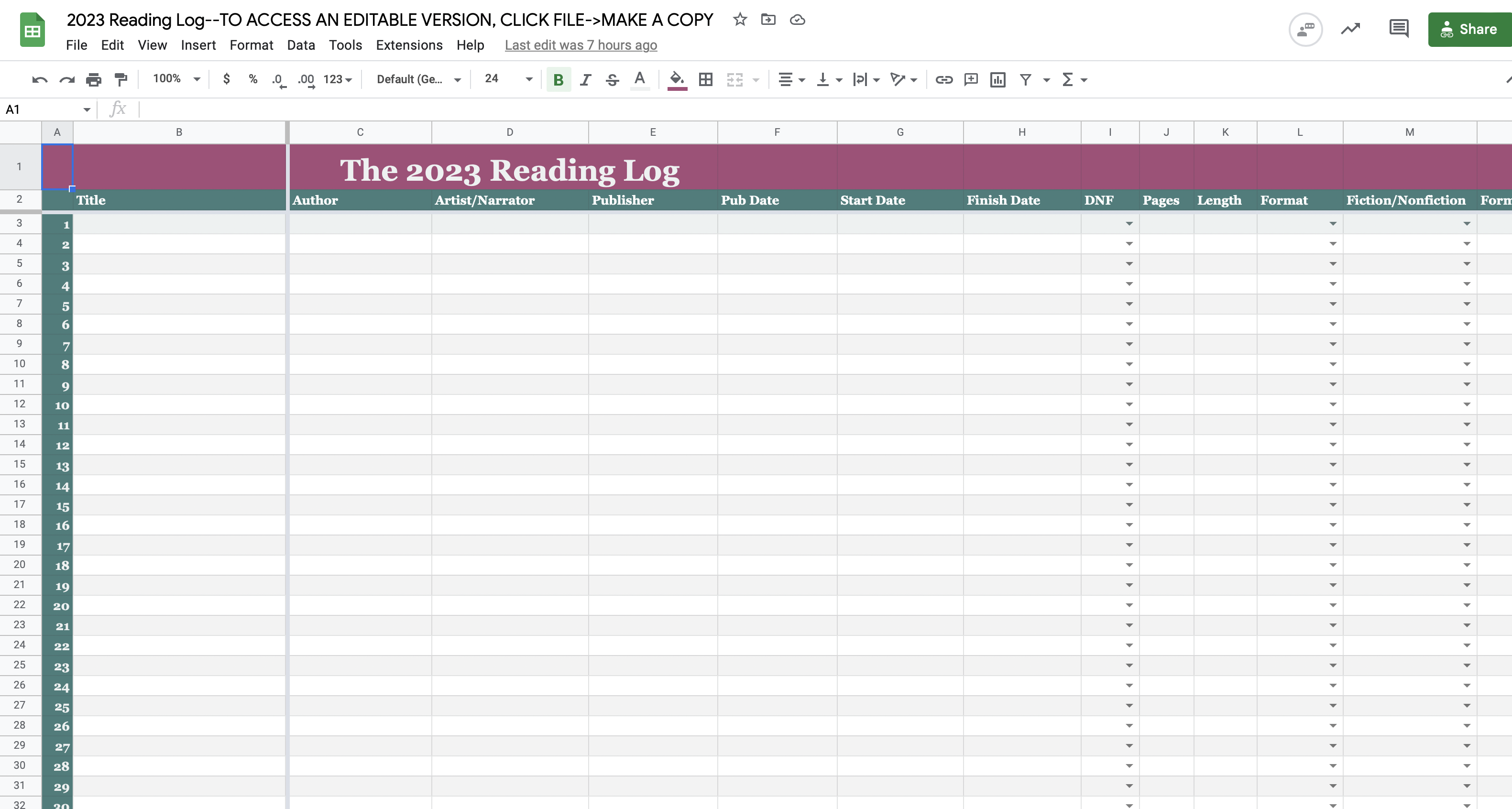 Because Google Sheets has made a few improvements and different design choices this year, I am happy to walk you through how to use, edit, and refine the Reading Log to personalize it to your tastes and reading habits. While there are many awesome features, you can always delete or hide the ones that you don't want to use or find distracting. I recommend hiding rather deleting, though — sometimes certain values are connected to other features, and you don't want to make a big mess of code!
About the Log
The reading log is built in Google Sheets. When you click the link above to access it, you will see a blank log that cannot be edited. Please do not send me a request for edit access. This is the blank master log, and you can obtain a copy of it by clicking File -> Make a Copy. Then, you'll name the document whatever you want and save it to your personal Google Drive. (You must have your own Google account and be logged in to do so.) This allows you to keep your log in the cloud so you can access it wherever you go, and it will be only accessible by you, or whomever you share the file with.
Tracking Power
If the log looks like a LOT, don't worry! You don't have to use it to its fullest extent. Simply pick and choose what works for you. I recommend hiding the columns and rows you're not interested in using, but if you want to use all the features, go wild! Each drop down menu and column can be edited and personalized to track everything from books, reading habits, author and creator demographics, and diversity representation. Plus, there's a handy tab for tracking your Read Harder progress, and a tab for tracking your book spending.
Editing the Log
This log is inspired by a lot of feedback, multiple samples online, and my own whims when it comes to tracking my reading. Therefore, how I use it might not be how you want to use it, and that's okay. I tried to include as many options as possible, but I highly encourage you to make it your own. I find it exciting to set it up each year and to reflect on what my reading shows me at the end of the year, so I highly recommend taking the time to make it work for you.
If you'd like instructions on how to edit it, watch my YouTube video walkthrough, which explains some of the functions and how they work, and shows you how to add or change wording and features. The good news? It's a LOT easier to edit than it used to be, thanks to some Sheets updates that went into effect in 2022.
Unfortunately, I am not able to respond to every single request for help due to the high volume of emails I receive and my busy schedule. Please do let me know if you see an error or run into issues, but I recommend checking out the video for troubleshooting, and trying to solve your problem via the Google Sheets help forums first. Happy reading!
Want to see how the log has evolved over the years? Check out the 2020 log, the 2021 log, and the 2022 log!