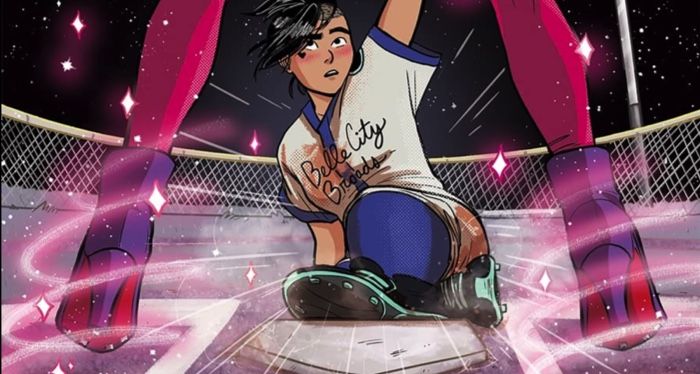 This content contains affiliate links. When you buy through these links, we may earn an affiliate commission.
I always spend a few hours in January or February scouring the internet for every upcoming queer comic, graphic novel, and memoir I can find. I like to have a list ready to go for when I'm in the mood for some visual storytelling and want to put in a few library holds. And 2023 is already looking fantastic for queer comics! These are the ones I'm most excited about, and just a small sampling of all the great ones coming out soon. The list includes several amazing-sounding retellings: like one of the classic lesbian vampire story Carmilla, a thriller-esque reimagining of The Great Gatsby, and a gay retelling of Northanger Abbey (yes, please)! Plus, two sapphic sports romances, a nonfiction book about gender, a trans memoir from Spain, and more! In short, these books represent just how wonderfully varied queer comics are these days. There is something for everyone.
While a few of these are already out, most of them are slated to be published this spring and summer. You know what to do: support queer comics artists by putting in your preorders now, or request that your local library buy these titles!
---
If you, like me, are craving more queer graphic novels and comics while you wait for these to come out, you'll find a treasure trove of them in this list of 2022 LGBTQ+ comics and graphic novels! And if you're not sure where to start with queer comics, check out this list of comics recs based on your favorite queer book!