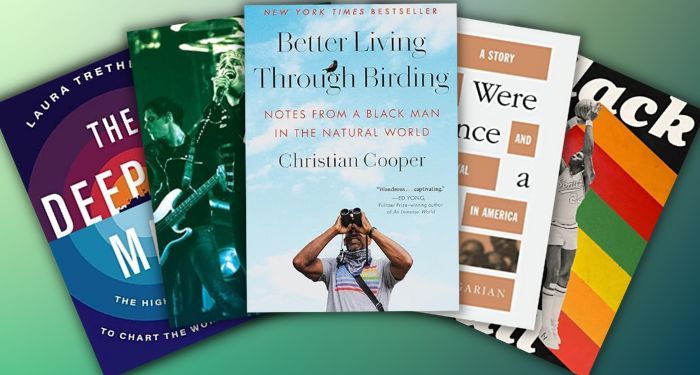 Lists
Truth Telling: 10 Great 2023 Nonfiction Books You (Maybe) Missed
This content contains affiliate links. When you buy through these links, we may earn an affiliate commission.
Can you handle the truth? The National Book Award for Nonfiction longlist brought several of the year's best nonfiction books into the spotlight. But they are a mere sprinkle on the nonfiction cupcake! There are thousands upon thousands of amazing nonfiction books published every year. And it's impossible for every one of them to be brought to the attention of every reader. So that's why we're going to revisit some of them in this post about 10 great 2023 nonfiction books you (maybe) missed!
In this list, you'll find incredible true stories, including a wonderful memoir about nature and life from a birder, a true crime investigation that focuses on the young victims and the injustices of American adoption policies, an author's wild story of marriage and his wife's affair, the search for life in the stars; a history of emo music, and more!
And if you like nonfiction recommendations, I also highly suggest you pick up any of the NBA longlisted titles, including A Man of Two Faces: A Memoir, A History, A Memorial by Viet Thanh Nguyen, When Crack Was King: A People's History of a Misunderstood Era by Donovan X. Ramsey, Liliana's Invincible Summer: A Sister's Search for Justice by Cristina Rivera Garza, and Fire Weather: A True Story from a Hotter World by John Vaillant.
For more great nonfiction reads, check out 8 Amazing New Nonfiction Books to Read in September 2023, Sea It to Believe It: 10 Great Books About Oceans and Ocean Life, and sign up for True Story, our nonfiction newsletter!