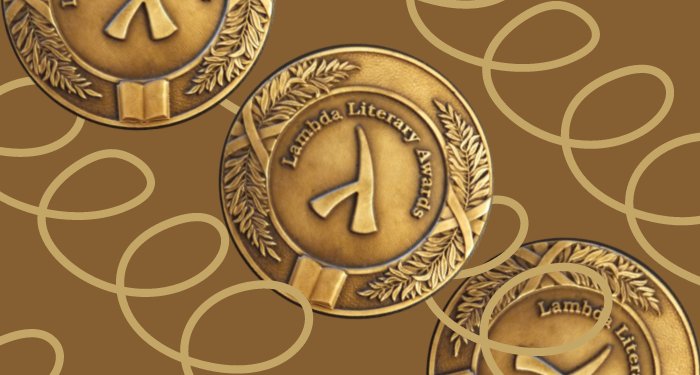 LGBTQ
2023 Lambda Literary Award Winners Announced
This content contains affiliate links. When you buy through these links, we may earn an affiliate commission.
The 2023 Lambda Literary Award winners have been announced! This year's winners were selected by a panel of over 60 judges from the literary world and from more than 1,300 book submissions from over 300 publishers. Now in its 35th year, the Lambda Literary Award is considered one of the most prestigious awards in LGBTQ publishing. The winners were announced live at The Edison Ballroom in New York City on June 9, 2023, marking the first time since 2019 that the ceremony was held in person.
In addition to the winners in the award categories, five special honors were awarded. Eboni J. Dunbar won the Randall Kenan Prize for Black LGBTQ Fiction. The award goes to a Black LGBTQ writer whose fiction explores themes of Black LGBTQ life, culture, and/or history. Maya Salameh and Naseem Jamnia won the Markowitz Award for Exceptional New LGBTQ Writers. Jaquira Diaz won the Jeanne Córdova Prize for Lesbian/Queer Nonfiction. Christopher Tradowsky won the J. Michael Samuel Prize for Emerging Writers Over 50 and Ryka Aoki and Aaron Hamburger won the Jim Duggins Outstanding Mid-Career Novelist Prize.
In the press release announcement of the finalists, new Lambda Literary executive director Samiya Bashir writes that "our writers represent our greatest culture creators." She continues,
"In a moment when our voices and our stories are being weaponized against our very lives across the country, supporting our storytellers—whether their media centers the page, the stage or the survey, is more critical by the day. Lambda Literary has embarked on a truly transformational year—growing its size and capacity to meet our cultural moment where our communities need us most. Supporting the Lammys not only makes that work possible, but does so while providing a sanctuary of celebration. Here our voices, and our lives are (celebrated), and our stories are artfully, joyfully told."
---
Looking for even more great recommendations? Check out the complete list of the 2023 Lambda Literary Awards Finalists. Or learn more about the History of the Lambda Literary Awards.