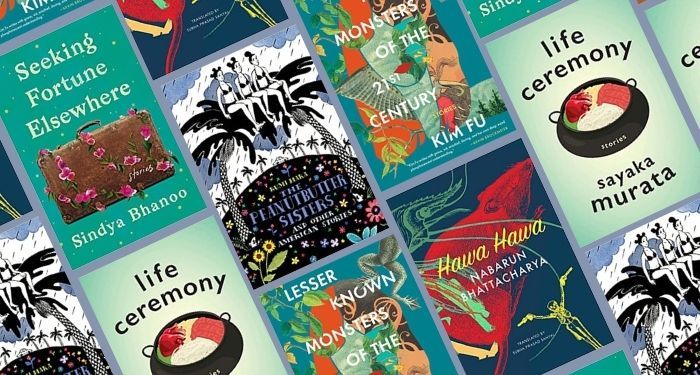 Fiction
12+ Great 2022 Short Story Collections by Asian Authors
This content contains affiliate links. When you buy through these links, we may earn an affiliate commission.
Last year, I compiled this list of short story collections by Asian authors, declaring 2021 the year of the short story. But as it turns out, my reading habit continues to show no signs of coming back in full force any time soon, so for better or for worse, perhaps it will actually be the decade of the short story for me.
Short stories are a relatively recent discovery for me, having only started consciously picking up collections here and there some years back. And spoiler alert: they're kinda the best! As much as I once loved the feeling of getting swept up and finding my whole life revolving around the expansive stories of novels and series, I've begun to find the short form increasingly appealing and wonderful. I marvel at the ability of short story writers to transport me to new places, make me feel things, and ask me huge questions of life and humanity, all in such a short span.
As with my previous list, I am focusing here on Asian authors to highlight the breadth of perspectives from Asia and the Asian diaspora and to manifest my wish for audiences to engage more widely with those perspectives. Here is a selection of new short story collections, all by Asian authors, that will be or have already been released in 2022.
2022 Short Story Collections by Asian Authors
A Few Extra Recs…
In Everything I See Your Hand (University of New Orleans Press, June 23) will be a posthumous release by Armenian American writer Naira Kuzmich. Though the country of Armenia is located in West Asia, I am aware that there is an ongoing conversation within the Armenian community about identity, with some identifying more as Middle Eastern (West Asian), while others identify more as Eastern European. I did want to include this book, though, to acknowledge the fact that — as reflected in Kuzmich's gorgeous stories about life in the Little Armenia neighborhood of Los Angeles — the experiences of the Armenian diaspora are certainly comparable to other Asian (and other POC) immigrant communities.
And also look out for these releases by a couple authors who had stunning debut novels released in 2020:
---
For more 2022 release recommendations, be sure to check out our most anticipated books of the year, as well as these 2022 South Asian must-reads!