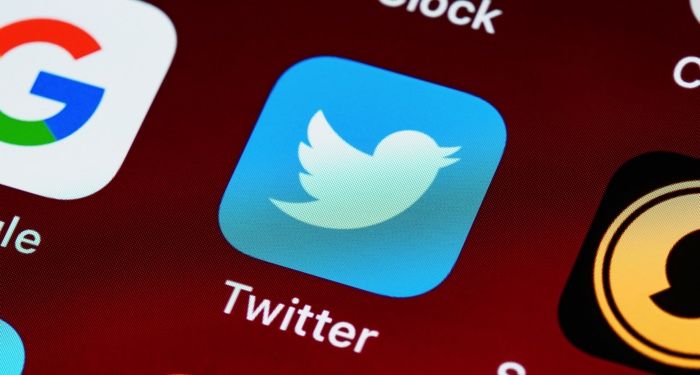 Humor
Am I the A**hole? 2022 Book Releases as Reddit Posts
This content contains affiliate links. When you buy through these links, we may earn an affiliate commission.
While many days Twitter seems designed to keep me angry and anxious, it occasionally offers up trends and memes so delightful that I just keep coming back. My favorite — no surprise — is when a good bookish meme gets started. Authors have an advantage in writing a good, pithy tweet, so when a meme is open for bookish interpretations, they're sure to deliver.
This time, it started with a tweet from Melanie of @melon_reads, who invited authors to describe their upcoming books in the form of Reddit posts. The most popular choice is as an Am I the Asshole? subreddit post, but other authors went with general dating advice subreddit formats.
I'd seen this idea go around once before on Twitter and loved reading them all, but that time it was writers' WIPs (works in progress) that I could not yet read or even preorder, which was very rude. This time, they're all books with a publication date, so you can preorder them now or set a reminder for when they come out!
Fair warning: I got a little carried away trying to cut this back to the best tweets, because there were so many great ones, so buckle in (and gird your wallet!)
2022 Book Releases as Reddit Posts
Science fiction and fantasy plots work especially well in this format, because trying to condense them down into a first person tweet results in a bananapants synopsis.
(That's The Book Eaters by Sunyi Dean, out August 2022.)
Ugh, I hate when this happens:
(That's This Vicious Grace (The Last Finestra, 1) by Emily Thiede, out June 2022.)
It's the "(???NB)" that really got me. Also, you've got to go monster, right?
(That's What a Lovely Sight by Violet Catt, out March 2022.)
Look, sometimes you get abducted to fight in a space war. It happens.
(That's Light Years From Home by Mike Chen, out January 2022.)
I pick romance novels based on wacky premises and tropes, so this format gives me exactly the information I need from a blurb.
(That's Love at First Spite by Anna E. Collins, out January 2022.)
I appreciate an AITA post that admits they're not actually looking for advice and have already made up their mind.
(That's Ship Wrecked by Olivia Dade, book 3 in the Spoiler Alert series. Release date TBA.)
Hmmm… this is a tough moral quandary.
(That's The Perfect Crimes of Marian Hayes (The Queer Principles of Kit Webb #2) by Cat Sebastian, out June 2022.)
This tweet did not end how I thought it would.
(That's Mistakes Were Made by Meryl Wilsner, release date TBA.)
Oooh, I can't resist an unexpected roommates romance.
(That's Count Your Lucky Stars by Alexandria Bellefleur, out February 2022.)
2022 is the year of queer holiday romances, and I cannot wait!
(That's Season of Love by Helena Greer, out October 2022.)
Look, I know it invites some great romcom set-ups, but the American health care system needs to be fixed regardless.
(That's Would You Rather by Allison Ashley, out August 2022.)
I need this and a romcom adaptation of it yesterday.
(That's Dream On by Angie Hockman, out July 2022.)
Here's another holiday-themed release that I want in my hands now, but I guess I will have to save for next year's reading festivities.
(That's Just Like Magic by Sarah Hogle, release date TBA.)
This author has obviously been waiting for the moment to use that last line.
(That's A Summoning of Souls by Leanna Renee Hieber, release date TBA.)
Now that we've sampled some adult SFF, romance, and SFF romance, let's start adding some YA SFF to the preorder list.
(That's This Wicked Fate by Kalynn Bayron, out June 2022.)
That awkward moment when your planned murder might hurt your dating prospects.
(That's The Ones We Burn by Rebecca Mix, out October 2022.)
Ick, humans.
(That's The Kindred by Alechia Dow, out January 2022.)
Putting this on my October 2022 TBR list as we speak.
(That's Go Hunt Me by Kelly deVos, out June 2022.)
What is with boarding schools and summonings?
(That's My Dearest Darkest by Kayla Cottingham, out April 2022.)
This is the best mid-tweet turn I've ever seen.
(That's Burn Down, Rise Up by Vincent Tirado, out May 2022.)
And now for some YA contemporary. If I hadn't already been sold on this one from the cover alone, this would do it.
(That's Home Field Advantage by Dahlia Adler, out June 2022.)
Being a teenager is complicated.
(That's Her Good Side by Rebekah Weatherspoon, release date TBA.)
That last line made me actually cackle.
(That's The Lesbiana's Guide to Catholic School by Sonora Reyes, out May 2022.)
This one got made as a TikTok!
(That's The One That Got Away by Sophie Gonzalez, release date TBA.)
Titanic heist!! I am so on board. (Pun intended.)
(That's A Million to One by Book Riot contributor Adiba Jaigirdar, out December 2022.)
I have so many questions about this one.
(That's How Maya Got Fierce by Sona Charaipotra, out July 2022.)
I mean, that title really says it all.
(That's Once Upon a K-Prom by Kat Cho, out May 2022.)
As soon as I saw this tweet and looked up the cover, I yelled at all my bookish friends for not informing of this sooner.
(That's Queen of the Tiles by Hanna Alkaf, out April 2022.)
I am so intrigued by this AI YA murder mystery.
(That's Message Not Found by Dante Medema, out March 2022.)
The messiness of accidentally catfishing your crush… yikes.
(That's No Filter and Other Lies by Crystal Maldonado, out February 2022.)
This is from the author of The Dead and the Dark, so I know to expect something creepy, atmospheric, and sapphic.
(That's Echo Sunset by Courtney Gould, release date TBA.)
And finally, let's not leave middle grade out of the fun.
(That's The Secret Benefits of Invisibility by C.W. Allen, out June 2022.)
---
If you read all approximately 800 million tweets I collected, then you too can't get enough of bookish twitter memes, so check these posts out: