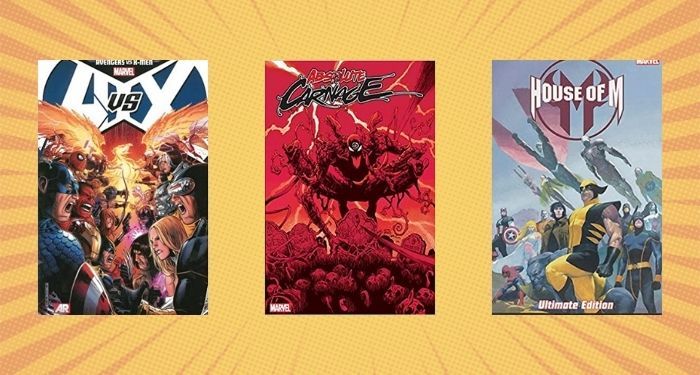 This content contains affiliate links. When you buy through these links, we may earn an affiliate commission.
2022 is shaping up to be a big year for exciting Marvel events. Chip Zdarsky is leading the Devil's Reign event that shifted the paradigm in a big way for Daredevil, Kingpin, and Elektra beginning last year. It will end with an "Omega" issue in May. Dan Slott's and Carlos Pacheco's Fantastic Four: Reckoning War just started at the beginning of February, harvesting seeds Slott's been planting since he first started writing for Marvel. Jonathan Hickman's revitalization of the X-Men titles is continuing with X Lives of Wolverine and X Deaths of Wolverine, both leading into Destiny of X. Then this summer, Marvel's biggest crossover event, Judgment Day, will see the Avengers, X-Men, and Eternals battling it out.
If you're not well-versed in how the Marvel and DC operate, these big crossover events are like pay-per-views in WWE: they save the biggest, most dramatic stories for these events. Alliances shift, heroes and villains die, the landscape of the universe changes in these huge events. They've been happening for decades, pulling in new fans and introducing existing fans to characters they didn't know very well. Want in on the fun? Here are some of the most exciting Marvel events in their storied history.
Disclaimer: This list is SEVERELY lacking in women. Only four of these have women involved, and I had to drill down to the editor or colorist level to find them. Despite the progress it seems like comics are making, DC and Marvel still don't seem to trust women with their biggest events, which is shameful.
---
Of course, there are many more exciting Marvel events than this. What are some of your favorites? Which of this year's big events are you looking forward to?