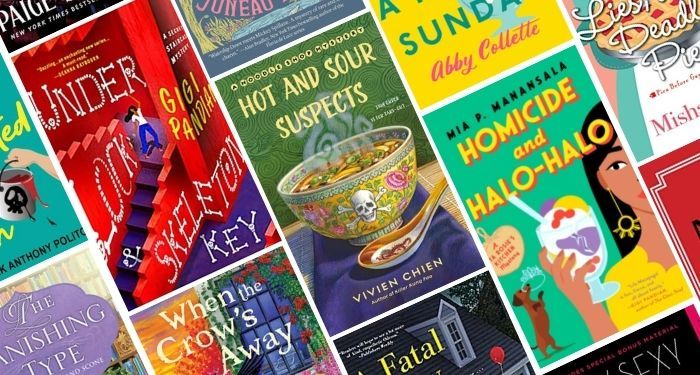 Lists
13 Deadly Cozy Mysteries for the First Half of 2022
This content contains affiliate links. When you buy through these links, we may earn an affiliate commission.
What does 2022 have in store for cozy mysteries? Plenty of delightful series debuts and continuations of already-loved series from years past!
Book Rioter Carole V. Bell noted last year that cozy mysteries are becoming increasingly diverse and, while the genre is unfortunately still dominated by white and straight authors, this trend towards diversity is continuing in 2022. When I compiled similar cozy mystery release lists in 2021, I was unable to find any traditionally published cozies featuring LGBTQ main characters. This year, there are at least four queer cozy mysteries set for publication so far — three from Crooked Lane Books and one from Kensington!
I've rounded up 13 of the best cozy mystery novels coming out through the first six months of 2022. Whether you're in the mood for a cozy set at a whimsical home renovation company, a magical pie-making business, or a bed and breakfast run by witches, you're sure to find plenty of twisty mysteries and lovably sharp sleuths here.
Once you've checked out the releases to look forward to this year, this round-up of the best cozy mystery series can help new and seasoned mystery lovers alike find their next read.
---
Ready for more mystery recommendations? Check out this list of spellbinding paranormal cozy mysteries.