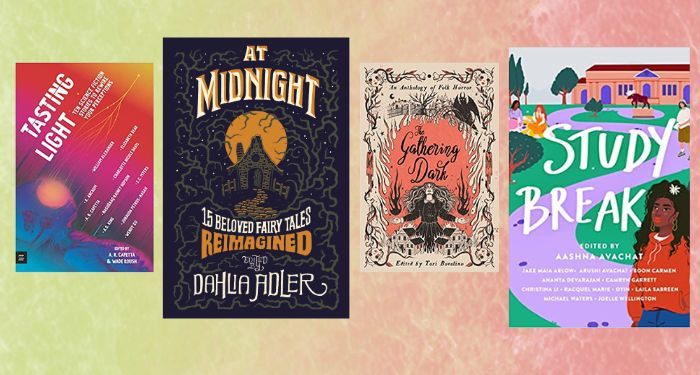 Featured
New and Forthcoming 2022-2023 YA Anthologies to TBR
This content contains affiliate links. When you buy through these links, we may earn an affiliate commission.
There are so many things about anthologies that make them compelling. You get a taste of an author's writing without committing to a whole book, you get to see how different authors take on a theme or topic, and you get the opportunity to consider the choices that went into the creation of the anthology. Why did the editors choose these authors or arrange the contents in a specific way? As someone who has edited three YA anthologies, I find anthologies even more fascinating than I did prior to doing the behind-the-scenes work.
We continue to be in an age where YA anthologies are thriving. They're covering a wide range of fascinating topics across a big swath of genres and styles. There are new editors and voices within these collections, as well as established and beloved creators.
This year and next year are promising a host of exciting and necessary YA anthologies, with something for every kind of reader. One thing that makes YA anthologies an awesome reading option is that you don't have to read them cover to cover. You can, of course, but anthologies are designed for picking up and putting down, meaning they can be great for slumps or for short reads between big books.
Grab your TBR because you're going to be adding some sweet new titles to your lists.