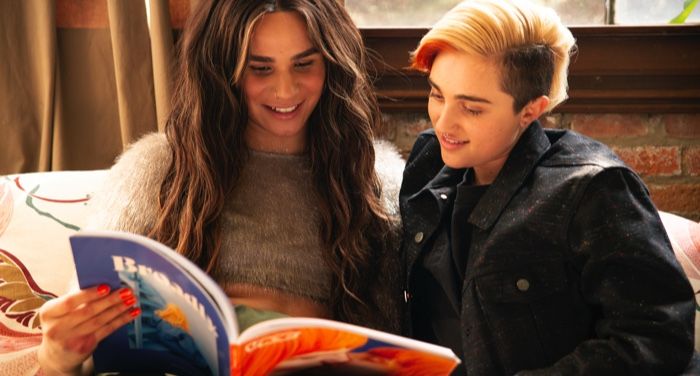 This content contains affiliate links. When you buy through these links, we may earn an affiliate commission.
If these five are any indication, 2021 is going to be an amazing year for queer graphic novels and memoirs. I was lucky enough to get my hands on early copies of these books, and now I am screaming about them to everyone I know, and getting many "calm-down!" eyebrow raises from friends. (Just to make it very clear: you're going to want to preorder these books ASAP.) If you enjoy graphic storytelling of any kind, you are in for a treat. These five books are wildly different in terms of genre and subject matter, but they are all extraordinary in their own way. From a historical, fat-positive sapphic romance to a collection of oral histories of queer and trans organizing to an introspective contemporary about family and parenting, these 2021 queer comics tell a wide and beautiful range of stories.
---
Can't wait for these titles? There are plenty of queer comics, graphic novels, and memoirs you can read right now! Here are a few to get you started: 10 Queer Comics and Manga that Made 2020 Bearable, 9 Queer YA Comics, 8 Feel-Good Queer Comics and Graphic Novels, and 2019 LGBTQ Comics and Graphic Novels.