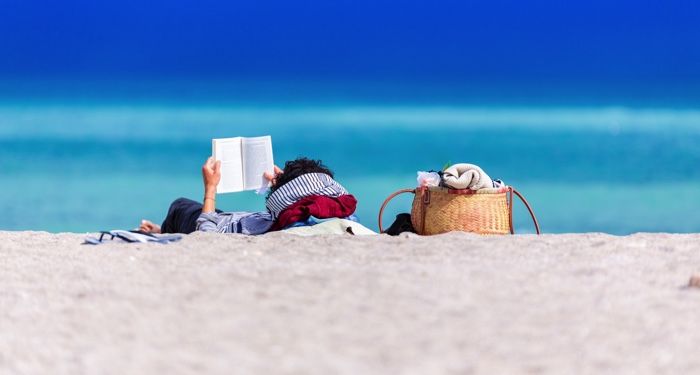 Lists
2021 Must-Read Beach Reads
This content contains affiliate links. When you buy through these links, we may earn an affiliate commission.
Get in here, I have arrived to tell you about 2021 must-read beach reads! Believe it or not, in this intro I am not going to debate at length what exactly a beach read is, but I am going to give you this quick, loose definition that I used to come up with this list. The 2021 must-read beach reads I've shared here are: 1) page-turners you can/will want to read quickly; 2) relatively light in terms of subject matter; and 3) very entertaining — gripping, even!
Practically speaking, this meant that genres I included were: romance, chick lit, cozy mysteries, and thrillers. But not every exciting, buzzy 2021 release in these genres made the list. For example, I decided to leave off Jennifer Weiner's latest book That Summer, even though its title is very beachy and Weiner is a chick lit staple. That's because the central storyline is about sexual assault.
My definition of a beach read might be totally different than yours, and that is perfectly okay! I am cautiously optimistic, however, that there are 2021 must-read beach reads on this list that almost everyone will enjoy. From highly anticipated follow-ups by best-selling thriller authors such as Paula Hawkins to debut self-discovery tales about queer Black women like Honey Girl by Morgan Rogers, there's a type of beach read here for all types of beach readers.
---
Which 2021 must-read beach reads are you most excited about? Are you going to stick with a tried and true beach read author like Taylor Jenkins Reid or strike out with a debut by Jesse Q Sutanto?
For more summer reads, check out more on beach reads at Book Riot, including this curated best beach reads list.