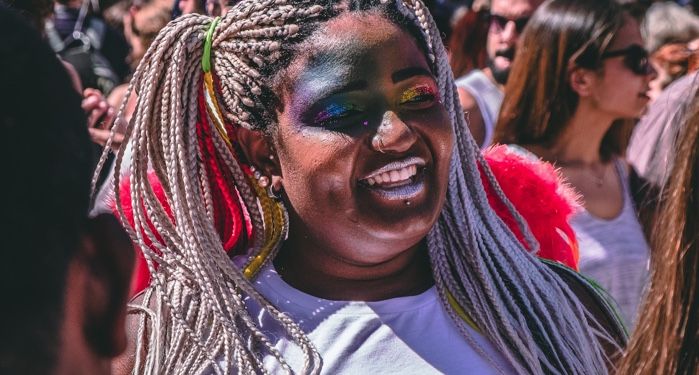 LGBTQ
2021 LGBTQ Books by Black Authors to Preorder (And 10 That Are Already Out)
This content contains affiliate links. When you buy through these links, we may earn an affiliate commission.
Black LGBTQ books got a bump in June of 2020. With the George Floyd protests at their peak and Pride month still happening, lists of queer Black books to buy or preorder built up steam on social media. You Should See Me in a Crown, a Black YA F/F novel, was sold out everywhere. Unfortunately, this follows a pattern that Black and LGBTQ books often see: a peak during Black History Month or Pride month, but forgotten in between. Or, a hateful act will make the news, whether it's police brutality or violent transphobia or a worrying new law, book lists will go around Twitter, authors will be in the strange position of profiting during a horrible moment for their community, and then public attention will shift to something else.
Obviously, these authors deserve support throughout the year. Black LGBTQ novels are still underrepresented — and besides, there are some incredible titles coming out this year even without considering how important the representation is. Not long ago, it would be easy to keep track of all the Black LGBTQ books coming out — or even traditionally published LGBTQ books in general — but luckily, we're approaching a point where there are enough that you can accidentally overlook a title. Preordering is a great way to both support authors and give your future self a treat! By preordering now, you can help the author, make sure you won't forget to buy the title, and get fun things in the mail throughout the year. It's win-win-win!
Of course, if you are impatient, there are some Black LGBTQ 2021 titles that are already out, which I will include at the end of the post. You have to read something while you're waiting for these books to publish, after all!
I've arranged these by publication date, noted the genre in the title spot, and have indicated the kind of LGBTQ representation included whenever possible. The descriptions are from the publishers. Some of these titles may not yet be set up for preorders: put those on your calendar to order as soon as it's possible!
28 Black LGBTQ Books to Preorder in 2021
Note: This is not a complete list! We will likely be hearing more about the Aug-Dec releases later in the year.
2021 Black LGBTQ Books Out Now
If you're too impatient to wait for upcoming releases, here are ten 2021 LGBTQ books by Black authors that are already out! They are ordered by genre.
---
Looking for More Black LGBTQ Books?
Of course, there are plenty of Black LGBTQ books from years past that are also worth reading! Here are some helpful resources to find more:
I also discovered Jonathan's To Be Black and Loved BookTube channel in the course of research for this post, and I sourced some titles from the video "Black & Queer Book Releases 2021 | YA & Adult Fiction."
Here on Book Riot, you might also want to check out:
This updated list was edited to reflect a correction on an author's identity.