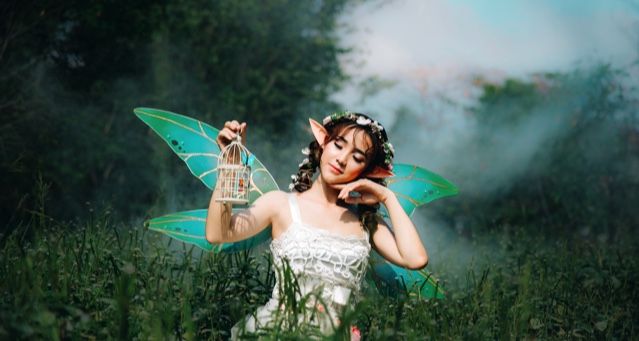 Lists
YA Retellings to TBR in 2020
This list of 2020 YA retellings is sponsored by Book Riot's new literary fiction podcast Novel Gazing.
Novel Gazing is your destination for all things literary fiction, bringing you news from the world of fiction, and recommendations for under the radar reads, works in translation, buzzy books, and more. Stay in the know, expand your TBR and your view of literary fiction, and, of course, have some laughs with hosts Mary Kay McBrayer and Louise Johnson. Novel Gazing is a biweekly show available wherever you get your podcasts–go listen to episode one now!
---
This new year is bringing us so many great new books, it's going to be nearly impossible to keep on top of them all. I couldn't help but notice that there are so many great retellings of fairytales or classics releasing this year—which is pretty cool considering that one of the Read Harder 2020 challenges is to read a classic of the canon, fairytale, or myth written by an author of color! Not all of these books will fit the challenge, but some will—and they all sound amazing!
Thorn by Intisar Khanani
Originally self-published, this fully revised novel is a retelling of "The Goose Girl." It is about Princess Alyrra, who hates royal life and is sent away from her home to marry the heir of a neighboring kingdom. When a case of mistaken identity allows her to escape into an anonymous new life as a goose girl, she seizes the chance…but it's not long before she uncovers dark secrets about her new home and must claim her destiny.
Red Hood by Elana K. Arnold
Bisou Martel lives with her grandmother in a small house in Seattle, and her life is quiet and good. Until homecoming night, when she finds herself running away from wolves, lost in the woods. She fights back, but when a new day dawns, she's left with difficult questions. Arnold has a reputation for writing incredible novels about female power and survival, and I'm sure this novel will another excellent addition.
Scavenge the Stars by Tara Sim
A gender-swapped fantasy retelling of The Count of Monte Cristo, this book is about Amaya, who is rescued from a debtor ship where she's been prisoner for years and offered something she never could have imagined: impossible riches. And with those riches come the opportunity to exact revenge on those who destroyed her life, but will the act of vengeance destroy her first?
Wicked as You Wish by Rin Chupeco
Although this is not Chupeco's first published novel, it is the first one she ever wrote. It features a mish-mash of fairytales, tropes, myths, and legends and is about Prince Alexei, who lives in exile in Arizona after the Snow Queen overthrew his family and took over his magical kingdom. He and his best friend Tala make a play to regain the throne when a legendary magical creature appears, giving them hope for the first time in years.
Dark and Deepest Red by Anna-Marie McLemore
McLemore's latest book is a retelling of "The Red Shoes" and follows two timelines: 1518 Strasburg, where a fever causes women to dance to death and incites accusations of witchcraft, and modern day, when Rosella finds a pair of red shoes that make her dance uncontrollably, right to a descendant of the family accused of causing the fever 500 years earlier.
Of Curses and Kisses by Sandhya Menon
Menon's first contemporary fantasy novel is a retelling of Beauty and the Beast, and is set an elite boarding school in Colorado. Princess Jaya Rao is fiercely protective of her little sister, and when she becomes a target by her family's enemy, the Emersons, Jaya decides she'll take revenge on Grey Emerson, fellow student, by making him fall in love with her and then breaking is heart…but of course, nothing goes quite according to plan.
Cinderella is Dead by Kalynn Bayron
This is less of a retelling and more of a novel about what happens after the Cinderella story! Sophia simply wants to marry her childhood best friend, but 200 years after Cinderella won the heart of the prince, all the young women of the kingdom must assemble at an annual ball to be chosen as wives…and those not chosen disappear. Sophia rebels by escaping the ballroom and encountering another misfit girl, and together they spark a rebellion.
The Princess Will Save You by Sarah Henning
Some may disagree with me here, but I think The Princess Bride is a classic, and this is a YA novel inspired by that story! When Princess Amarande is ordered to marry a prince from a neighboring kingdom or give up her throne, she's not going down without a fight. And when her true love, a farm boy named Luca, is kidnapped, she's determined to save him.
---
Which tales do you want to see retold?
Want more "3 On A YA Theme" posts? Gotcha covered.