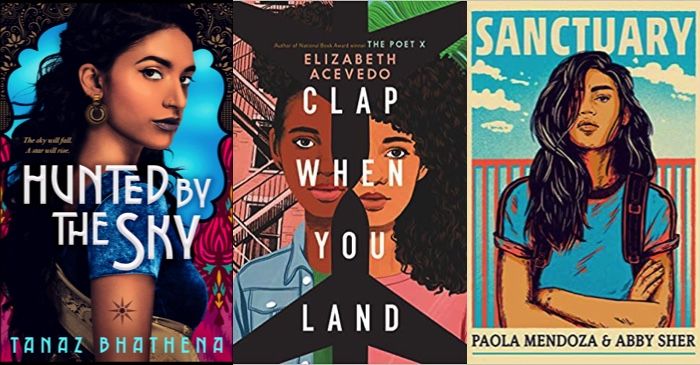 Lists
8 2020 YA Releases with BIPOC Facing Down the World From the Cover
This content contains affiliate links. When you buy through these links, we may earn an affiliate commission.
2020 has been a challenging year to say the least. Disappointment and heartache have wracked the world as illness, injustice, and the passing of prominent figures happens again and again. One ray of hope? The bright characters in this year's young adult releases. They are facing down the world, while also facing down the reader as they look out from each gorgeous cover. (I mean, seriously—take a peek at the books below and try to tell me you aren't intrigued by the eyes staring back at you.)
Brilliance in YA can take many forms. Some characters must master the latent magical powers within themselves; others employ cunning, making plans and protecting their younger siblings while seeking a just world for immigrants. The teens in each book are set against near impossible odds, but manage to use cunning, strength, and heart to keep fighting.
Read on to learn about eight brilliant 2020 YA releases that feature characters who are Black, Indigenous, or people of color as they face down the world.
---
Looking for more books with gorgeous covers? Check out 9 Solid Gold YA Fantasy Books from 2019. Interested in seeing a complete list of new YA books from summer 2020? Find them all here.