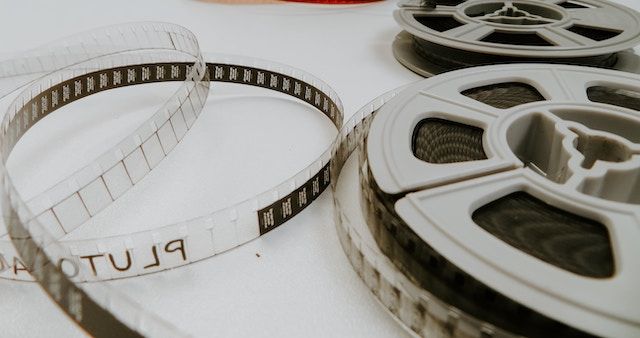 This content contains affiliate links. When you buy through these links, we may earn an affiliate commission.
It might still be months from the start of the new year, but updates about upcoming 2020 YA books to movies have been coming steadily for months. Although 2020 is lighter on YA books adaptations than years gone by, we're in for some real treats.
The bulk of the 2020 YA books to movies announced so far are for books by white authors, so know this list isn't as inclusive as previous years. And, like when highlighting YA book adaptations for this year, there are some tricky things to note about these projects. Many of the dates below are projected. Any number of things can come up, pushing a film's release date back or forward (as seen, one of the titles below was slated for 2019, but due to filming issues, wasn't released).
I've included only 2020 YA books to movies that are either filming, in post-production (meaning that filming has wrapped up), or that have a solid release date. The titles that are in pre-production or that have simply been announced are too far out and there are too many additional factors which may ultimate impact it coming to fruition.
These are only for films, both those on the big screen and for the small screen, but not for upcoming TV series. Put these books on your TBR now, so you can be prepared for when the films hit next year. Know, too, the chances we see more are pretty good.
2020 YA Book Adaptations To Get Excited About
Originally slated for a 2019 review, questions lingered about whether the film—adapted from the book of the same name by Jennifer Niven—would be released at all. Though no solid date has been announced, the film is in post-production and an August update from Nivan assures that it is happening.
It's happening! The movie, based on the books by Eoin Colfer, will be coming from Disney to the big screen. Stars in the film include Judy Dench, Josh Gad, Nikesh Patel, and more.
Chaos Walking (No date)
Filming challenges pushed this adaptation back from its original release in 2019. Though it's not 100% set for release next year, chances are better than not it will hit theaters. This is based on the book The Knife of Never Letting Go by Patrick Ness, part of the Chaos Walking series.
Chemical Hearts (No date)
As of July this year, Chemical Hearts, which is based on the YA book Our Chemical Hearts by Krystal Sutherland, the film was in post-production. Lili Reinhart and Austin Adams play the two lead roles in the romance that readers have called heartbreaking and heartening. No firm release date is yet available.
Based on the 2004 book by Philip Beard, the latest status on the adaptation is that it's in pre-production with an anticipated 2020 release. The book is an epistolary novel about a 15-year-old girl who, after the death of her sister Zoe, writes her letters to work through her grief. As of this writing, no cast has been listed on the IMDB page, though Jenica Bergere is listed as the film director.
This book straddles that delicate line of middle grade and young adult, featuring a 14-year-old protagonist. The movie is based on the book series by Nancy Springer, and follows detective Enola Holmes, the younger sister of the infamous Sherlock. The adaptation boasts a star-studded cast, including Millie Bobby Brown, Henry Cavill, and more.
Fear Street (No Date)
We are getting not one, not two, but three Fear Street films based on the books by infamous scare king RL Stine. These won't be box office films, though; instead, they'll head to Netflix. Actors attached to the projects, which are in post-production, include Ashley Zukerman, Fred Hechinger, Julia Rehwald and Jeremy Ford.
Did you love the first film based on the book by Beth Reekles that has been a huge Netflix hit? If you did, good news: the sequel is coming in 2020. It's currently being filmed.
After years of no news about the adaptation of the book-in-stories of the same name by John Green, Maureen Johnson, and Lauren Myracle, the film is underway. The cast so far is full of talent, too—Kiernan Shipka, Isabela Moner, and Odeya Rush are among those in the YA book to movie. This will be another movie not heading to the big screen, but rather hitting Netflix instead. Though there's not a release date, chances are good it'll hit some time near the holidays.
This isn't exactly a YA book to movie adaptation. Rather, it's a film adaptation of a blockbuster Broadway show, which was adapted into a YA novel of the same name by Saundra Mitchell. In pre-production as of this writing, Awkwafina, Nicole Kidman, Meryl Streep, and several other noteworthy names are attached to the project. The humorous story follows a team of theater stars who descend upon a small, conservative town to support a high school prom queen who wants nothing more than to bring her girlfriend to the dance as her date.
Not to be confused with the other film by the same name hitting theaters, the adaptation of Jerry Spinelli's book (another which straddles that delicate middle grade and young adult line) will be one of the first films to hit Disney's new streaming service, Disney+. The story is about girl who, after years of homeschooling, attends a public high school. Actors attached to the project include Grace VanderWaal, Graham Verchere, and Giancarlo Esposito.
To All The Boys: P.S. I Love You (February 12)
Pop some popcorn and gather your best pals. The sequel to Jenny Han's blockbuster adaptation will be hitting Netflix in February, just in time for Galentine's and Valentine's Days.
Although there's not yet any information about the status of the film—it's in development, according to IMDb—the adaptation, which is based on the beloved book by Francesca Lia Block, has a cast attached. Block is writing the screenplay, and Anya Taylor-Joy, Nick Robinson, and Théodore Pellerin are among the actors involved. The cast suggests the film is well on its way to being a reality. Hopefully, we'll see more information soon, including a timeline.
This adaptation of the book by Julia Walton of the same name was one that seemed like it'd hit in 2019, but perhaps 2020 is the year. According to IMDb, the film is in post-production and includes such actors as AnnaSophia Robb, Andy Garcia, Molly Parker, and more. The story follows a teen boy who struggles with paranoid schizophrenia and undertakes an experimental treatment for it.
---
What other 2020 YA books to movies should be anticipated?