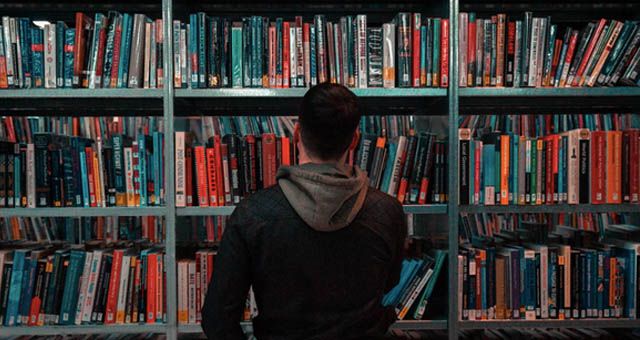 Lists
7 Timely Nonfiction Books to Add to Your TBR List in 2020
This content contains affiliate links. When you buy through these links, we may earn an affiliate commission.
With so many exciting new releases to look forward to in 2020, it can be hard to keep track. But one thing's for sure: You won't want to skimp on the nonfiction next year. Whether you generally prefer true stories or simply want to try delving outside the fiction pool in the new year, there are plenty of worthy upcoming options to choose from.
From an unflinching look at Silicon Valley to a behind-the-scenes glimpse of royal life, here are seven highly entertaining and insightful nonfiction books to check out in 2020.
Despite having a solid career and being married with children, Gen X-er Ada Calhoun found herself miserable—and surrounded by other similarly aged women who seemed to feel the same way. Determined to find answers, Calhoun started analyzing data and quickly found a pattern. In Why We Can't Sleep, Calhoun delves into the social and cultural generational issues plaguing women as they enter middle age and offers pragmatic advice on how to find support and move forward.
Anyone interested in the start-up culture of Silicon Valley will want to check out this debut from Anna Weiner, who left a job in book publishing in her mid-20s to join a big-data company in San Francisco. Weiner delivers a compelling and sharply written reflection of her experience in an industry that can be both promising and reckless. Part memoir, part insider's report, this timely release serves as an intimate and candid critique of our digital age.
Lin-Manuel Miranda has called Elle columnist R. Eric Thomas "one of the funniest writers on the Internet"—and it's easy to see why. This collection of essays is both hilarious and poignant, chronicling his lifelong journey to self-acceptance, from struggling to fit into the white, suburban neighborhood of his childhood to reconciling his sexuality with his Christian faith. In this book, Thomas also reflects on his career as a writer, including the surreal experience of covering of the 2016 election, and how to redefine your own "normal" as the world becomes increasingly unpredictable.
In this gripping true crime story, Sierra Crane Murdoch recounts the story of Lissa Yellow Bird, a woman who was released from prison in 2009 only to find her home, North Dakota's Fort Berthold Indian Reservation, totally changed. Three years later, a young white oil worker mysterious disappears from his reservation worksite. With few looking for him, Lissa sets out to find answers herself. Drawing on eight years of investigative reporting, Murdoch delivers a deft account not only of Lissa's journey, but also of the long legacy of violence and exploitation on Native American reservations.
Ever wished you could witness some of the biggest moments in royal history? Get an insider's account from this remarkable memoir written by a close member of the royal circle. Having served as a lady in waiting to Princess Margaret until her death in 2002 and as Maid of Honor at Queen Elizabeth's coronation, Lady Anne Glenconner's life has been marked with glamour, drama, and tragedy. In this genuine and candid work, Lady Anne recounts her story, offering some rare insight into the uniquely fascinating world of royal life.
You know Alicia Keys as a critically acclaimed, Grammy-winning artist. But privately, the singer has struggled with heartache over her challenging relationship with her father and the many pressures of fame. In this intimate memoir, Keys candidly looks back at her own journey of self-discovery, from her childhood in New York to her rise as one of the most successful women in music.
Marie Kondo is back and once again encouraging you to find that which sparks joy—this time, in your professional life. Teaming with Rice University business professor Scott Soneshein, Kondo offers anecdotes, research, and strategies for eliminating clutter in your office and establishing a happier and more productive work life.