13 Books To Read Over Thanksgiving Break: The List List #376
The List List, a weekly roundup of the best bookish lists, is sponsored by Talion Publishing LLC, publishers of the thrilling Talion Series by J.K. Franko.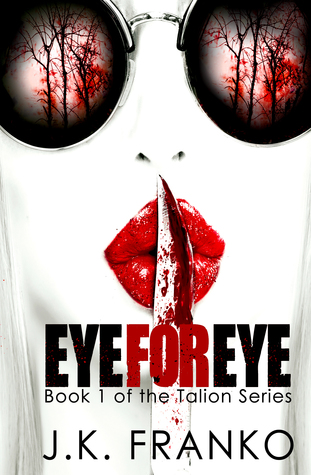 What would you do if someone hurt the one your love?" As a successful reporter, Susie Cruise was used to reporting the news not becoming it, but when a careless driver mows down her little girl that is exactly what happened. Grief-stricken, Susie and her husband, Roy, turn to the law for justice, but when the system fails them, grief soon turns to hate. Three years later, a chance encounter at a mountain vacation offers the tantalising prospect of retribution, but at what cost? Before long, the Cruises find themselves embroiled in an intricate scheme of murder, revenge and deception.
---
at Brightly: 11 Picture Books to Teach Children About Giving to Others
at BuzzFeed: 13 Books To Read Over Thanksgiving Break
at CrimeReads: The 10 Best Crime Novels of the Last Decade
at Electric Lit: 7 Standup Comedy Memoirs That Will Make You Laugh And Cry
at EpicReads: 22 Young Adult Mystery Books That Will Keep You Guessing Until the Very End
at HuffPost: 12 Cookbooks To Give As Gifts This Holiday Season
at Hypebae: The 7 Best Romantic Poetry Books to Add to Your Fall Reading List
at LitHub: The 20 Best Novels of the Decade
at Street Art 360: 10 Books About Street Art You Must Read
at Tor.com: 6 Speculative Fiction Books About Migration
at Vulture: Sara Quin's (of Tegan and Sara) 10 Favorite Books
at The Week: Daniel José Older recommends 6 books with protagonists 'trapped in the in-between'
Have a listen to our new literary fiction podcast,
Novel Gazing!