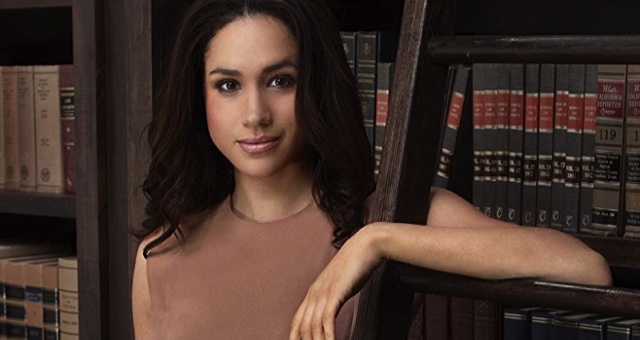 All the Meghan Markle Book Recommendations Fit to Print
Despite recent tensions reported in the royal family, the public remains fascinated with Meghan Markle and her and Prince Harry's fairytale-like romance. But even before she married into what's arguably the world's most famous royal family, Markle was a tastemaker and trend setter. Through her role on Suits and her now-shuttered website The Tig, Markle inspired her social media followers with her fashion sense, decorating inspo, charity work, and her ongoing list of Meghan Markle book recommendations.
It turns out Markle isn't just a casual reader: she's a legit bibliophile who made extra cash early in her acting career by teaching book binding and working as a freelance calligrapher (a gig that, surprisingly, pays pretty well). During her hiatuses from Suits, she spent time traveling, cooking, and "getting lost in books." On The Tig, she regularly made seasonal book recommendations that included seasonal reading lists and book club recommendations. And on her (also now shut down) Instagram account, her feed was filled with pics of her home, which included a ton of books and some book recs.
What kind of books does Markle go out of her way to recommend? As many commenters have pointed out, her tastes are eclectic but also reflect her intelligence, interest in politics, philosophy, fashion, and food. Meghan Markle book recommendations range from children's books to intellectual chunksters. And, no surprise, there are reports that Markle is soon to publish a children's book of her own based on her rescue dogs!
Want to see if your reading tastes align with those of the Duchess of Sussex? Take a look at all of the Meghan Markle book recommendations we could dig up in the archives of the internet below.
Meghan Markle's Five "Badass" Books Everyone Should Read
This list comes from a 2016 post on The Tig, where Markle said these books made her feel like a badass, which she defined as being "strong of spirit, brave and fearless, self-aware yet selfless, and always striving to be the best version of themselves." Her list includes a classic children's novella, a book of philosophy, and a business bestseller.
Meghan Markle's Book Recommendations For Summer
Meghan Markle's Fall Reading List Recommendations
Meghan Markle's Spring Reading List Recommendations
Meghan Markle's Children's Books Recommendations
Meghan Markle's Holiday Reading List Recommendations
Meghan Markle's Book Club Recommendations
Meghan Markle's Recommended Cookbooks
Together: Our Community Cookbook (Markle wrote the introduction to this cookbook, so naturally it's recommended!)
Meghan Markle Book Recommendations For Nonfiction
Meghan Markle's Recommended Books About Fashion
Other Megan Markle Book Recommendations
Want more book recommendations? Meghan Markle isn't giving them out anymore, but we are! Sign up for Book Riot's own TBR subscription and receive personalized recommendations for YOU from our certified bibliologists. Learn more here.