Featured Trailer: TRINITY SIGHT by Jennifer Givhan
This week's featured Book Trailer is for Trinity Sight by Jennifer Givhan.
---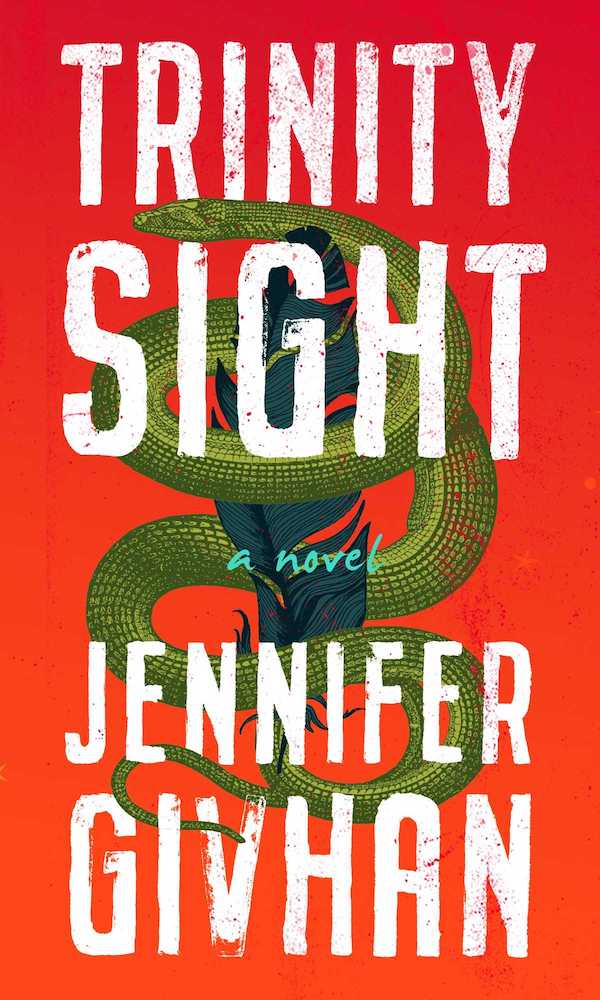 Anthropologist Calliope Santiago awakens to find herself in a strange and sinister wasteland, a shadow of the New Mexico she knew. Empty vehicles litter the road. Everyone has disappeared—or almost everyone. Calliope, heavy-bellied with the twins she carries inside her, must make her way across this dangerous landscape with a group of fellow survivors, confronting violent inhabitants, in search of answers.
"Trinity Sight is a much-needed twist on the post-apocalyptic novel, at once action-packed and filled with thoughtful meditations on science, belief, story, and belonging. Givhan vividly brings to life Puebloan oral history and the fierce, fantastical beauty of the Southwest, in a timely reckoning for the destruction wrought upon our world." —Kim Fu, author of The Lost Girls of Camp Forevermore
We're giving away
five blind dates with books! Go here to enter
.