12 (Mostly) Enamel Pins For Mystery and True Crime Fans
If you're a mystery fan and/or true crime fan, you're probably pretty vocal about your reading and viewing habits, and always have at least some part of your brain tuned into fictional mysteries and/or real crimes. Meaning you always want to talk about it—me too! If you're also a lover of pins—stabbing a backpack, cork board, shirt, jean jacket—then here are 12 pins, under $15, to proudly display your love for mystery and/or true crime with these mystery enamel pins. Who knows maybe you'll meet your next best friend this way?
Pins For Mystery Fans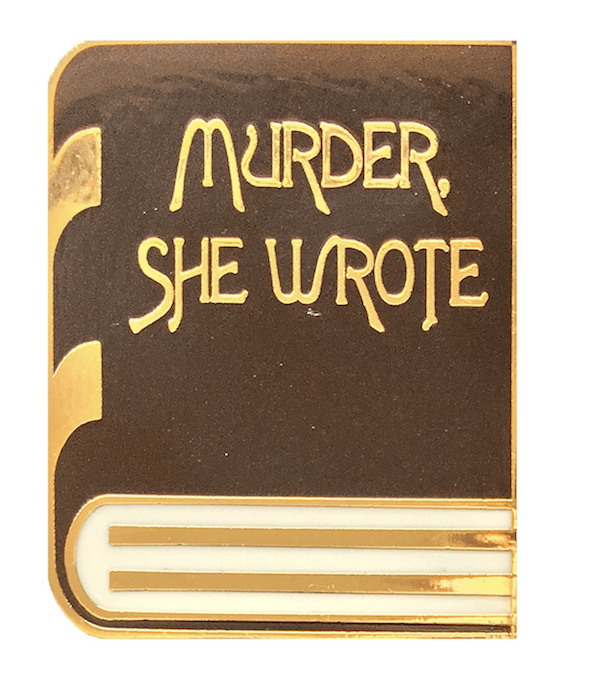 Murder, She Wrote fans will love this $10 bookish enamel pin.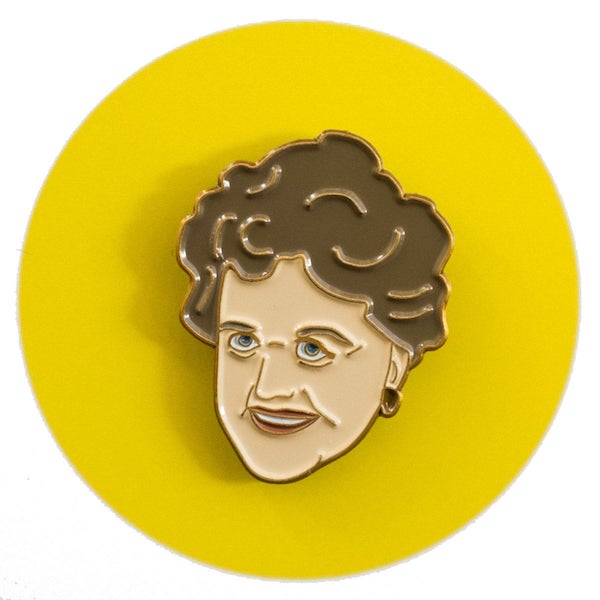 And for sure a must: Angela Lansbury enamel pin for when you just happen to live in a place where people keep dying and you have to keep figuring out who the murderer is. $10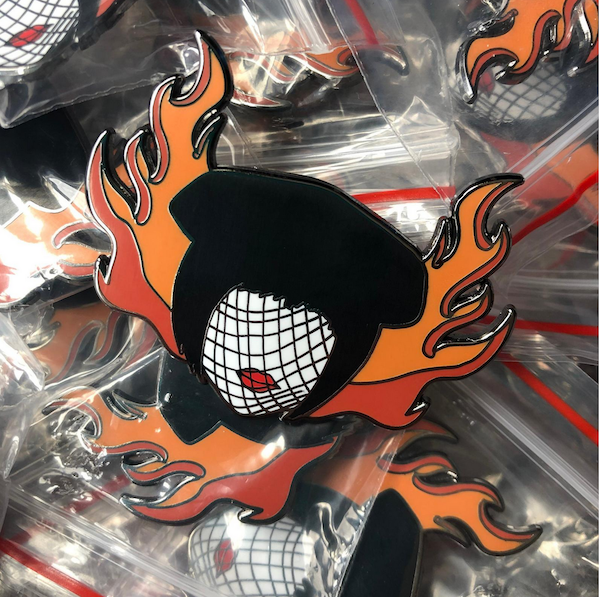 Hello Clue fans, this Mrs. White "Flames on the side of my face" enamel pin is excellent. $12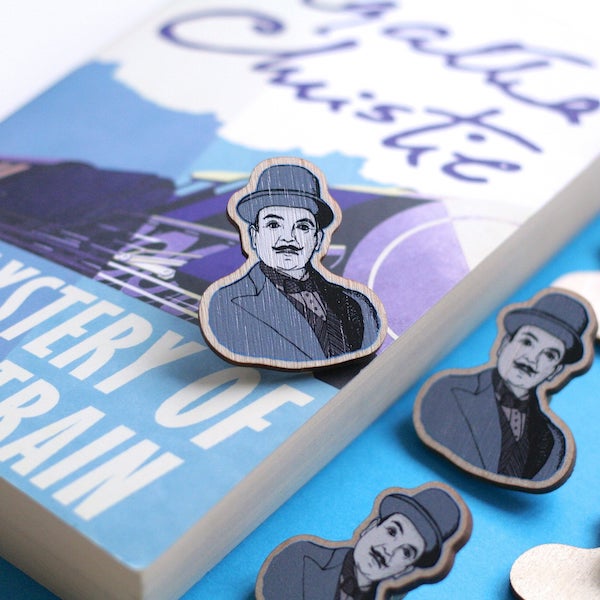 Agatha Christie Poirot fans have this adorable wood pin. $8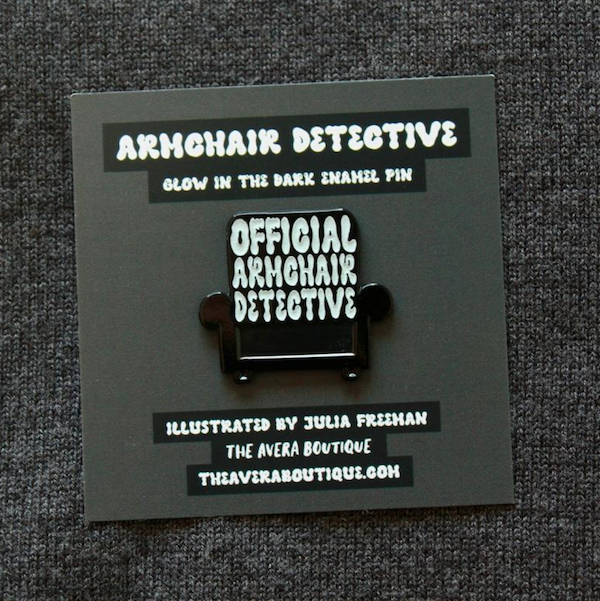 Have armchair, solve crimes? Here's your armchair detective pin. And it glows in the dark! $10
Pins For True Crime Fans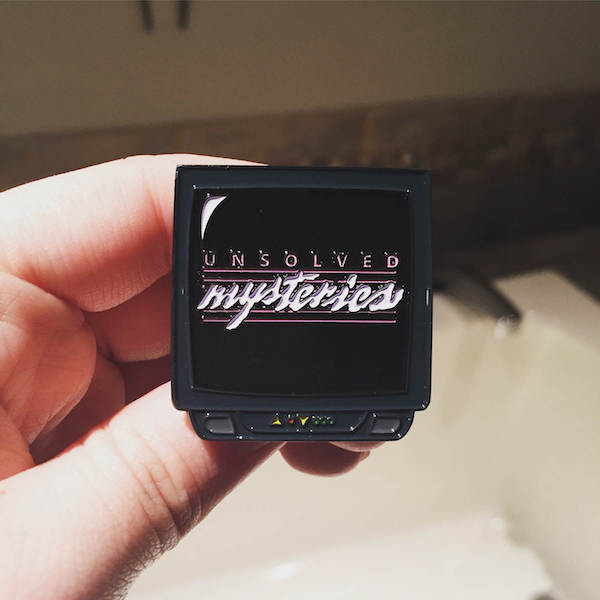 Is Robert Stack's both soothing and oh-my-god-something-horrible-happened confusing voice in your brain? Or maybe you're just looking forward to the reboot? Either way here's a great Unsolved Mysteries enamel pin. $9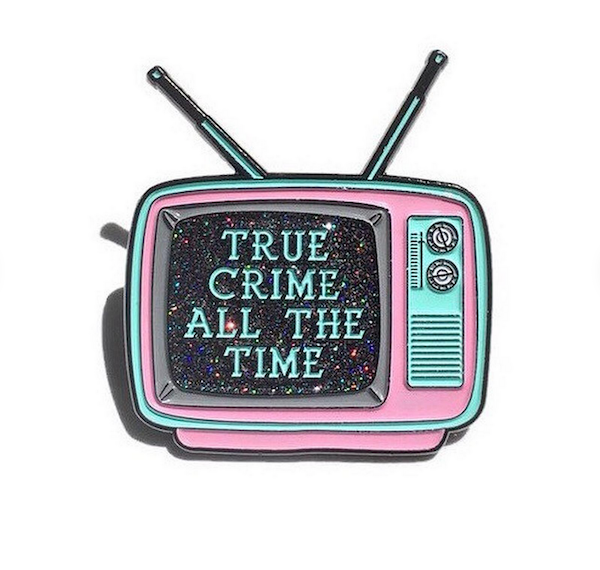 Maybe you're totally into '80s Miami Beach color vibes while letting people know you're a true crime marathoner: True crime all the time enamel pin. $10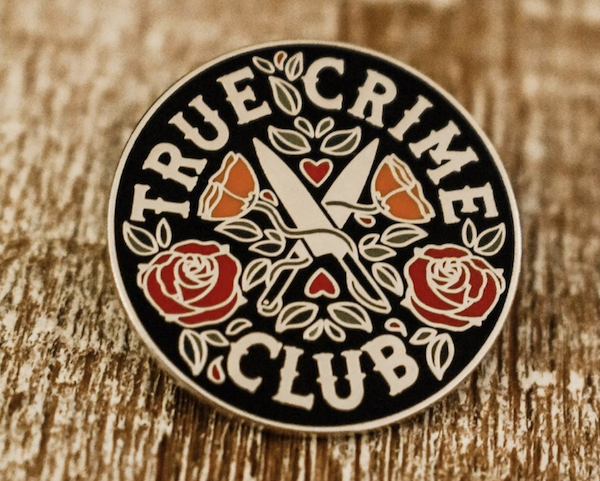 Here's a true crime club pin, whether the club is a book club or just, you know, in spirit with all the other true crime fans. $10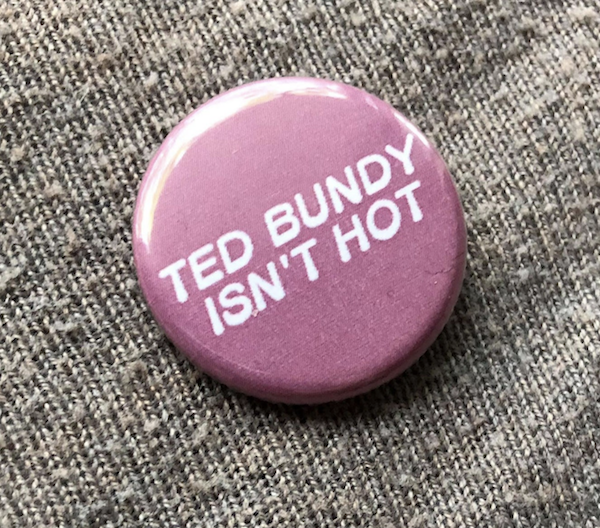 A very important pin, because oh-my-god stop fetishizing serial killers: Ted Bundy Isn't Hot pin-back button. $3.50
Pins For My Favorite Murderer Fans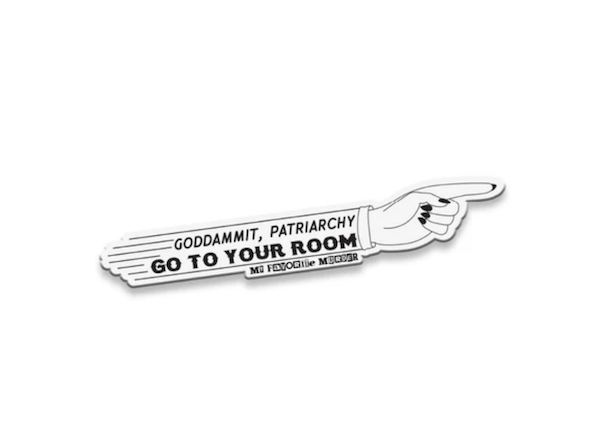 If you're a Murderino, here's the official My Favorite Murder "Goddammit Patriarchy" enamel pin. $10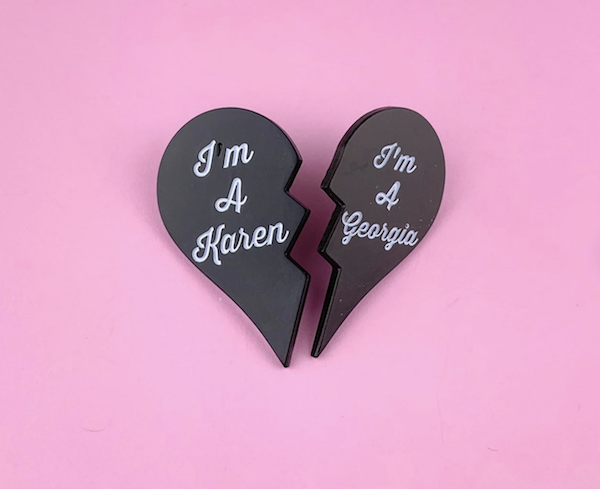 For best friends who watch true crime together: I'm A Karen, I'm A Georgia Enamel Pin Set. $15.50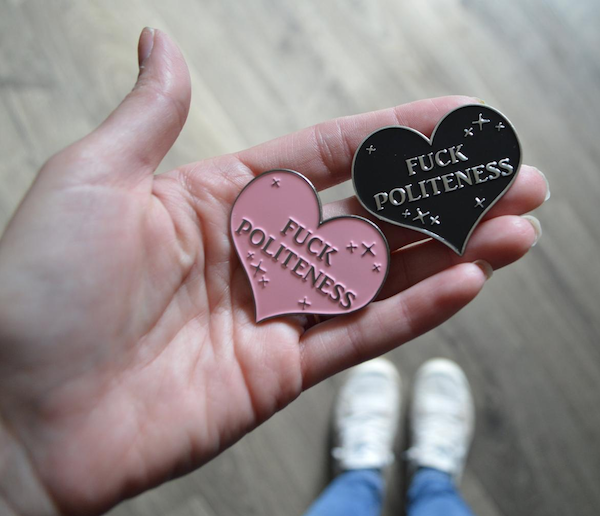 And the very important rule: fuck politeness! $13.00
By signing up you agree to our Terms of Service
Enter to win
$250 to spend at Barnes and Noble!