Libraries Act as Cooling Centers in Heatwaves
If you needed yet another reason to love libraries: they help during heatwaves.
Libraries in Missouri, New York, Pennsylvania, California, Ohio, Oregon, and other places have been providing refuge from searing heat and humidity. Visitor numbers are up as a result.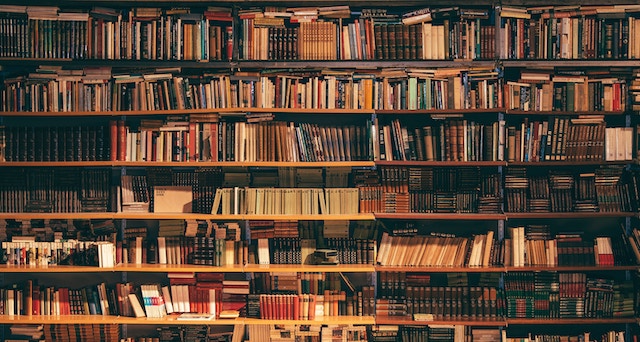 Ana Raquel Nunes, a public health researcher at the University of Warwick in the UK, recently referred to visits to libraries and community centers as a wider support action during heatwaves. This is especially useful for people who are both particularly vulnerable to heat and less likely to have many resources to beat the heat. These include children, the elderly, people with chronic illnesses, and rough sleepers.
Health officials generally recommend that people without indoor cooling escape dangerous temperatures in cool places. Yet many of these places (movie theaters, cafes, etc.) are geared toward consumers. For people who don't have or want to spend money, community centers and other free cooling centers, like libraries, are better options.
French media have recommended visiting air-conditioned museums as well as libraries. But while museums are often free to visit in certain European countries, in other places admission fees are standard. Again, libraries reign supreme (for those lucky enough to live close enough to an open library).
Not only do libraries provide physical relief from temperature extremes, they're also founts of knowledge on the root cause of intensifying weather patterns: climate change. The American Library Association has acknowledged the role that libraries play in communicating about global heating, but also providing community-level examples of resilience. These could include establishing cooling centers, participating in disaster preparedness, and developing library gardens.
Reading in and about the Heat
Here are some suggestions for heat-themed reading while taking a break from rising temps: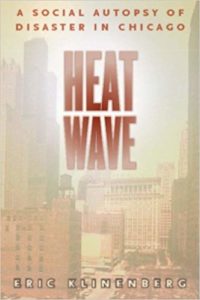 For an in-depth examination of how structural forces and policy decisions affected vulnerability to heat in 1990s Chicago, read sociologist Eric Klinenberg's Heat Wave: A Social Autopsy of Disaster in Chicago
If you're wondering how fictional characters respond to summer heat, check out Book Riot contributor Nancy Snyder's "Summer Heat in Fiction"
For nonfiction books about decarbonizing the planet and stemming the rise in temperatures, there's no shortage of suggested reading lists
To escape mentally, be transported to the Arctic via Book Riot contributor Sophia Lefevre's "10 Books about the Arctic"
By signing up you agree to our Terms of Service
We've got new perks over at Book Riot Insiders, including the Epic Group Read! Sign up for your free trial today!