51 Good Morning Quotes That Will Get You Out of Bed
Ahh, mornings. I'll readily admit that I am not the kind of person who enjoys mornings. Actually, I am not entirely sure that I AM a person in the morning, more like a drooling zombie beast doing the bare minimum to get people fed and dressed and out the door. I actually envy morning people. I'd like to be fully alert enough to appreciate the first rays of light as the dawn turns into day, while peacefully sipping on my coffee, after a quiet meditation and some yoga. There is something magical about getting your day off to the right start. If we can figure out our mornings, we can conquer the rest of the day. Here are some bookish good morning quotes that will help you deal—whether you're an aspiring morning person or not.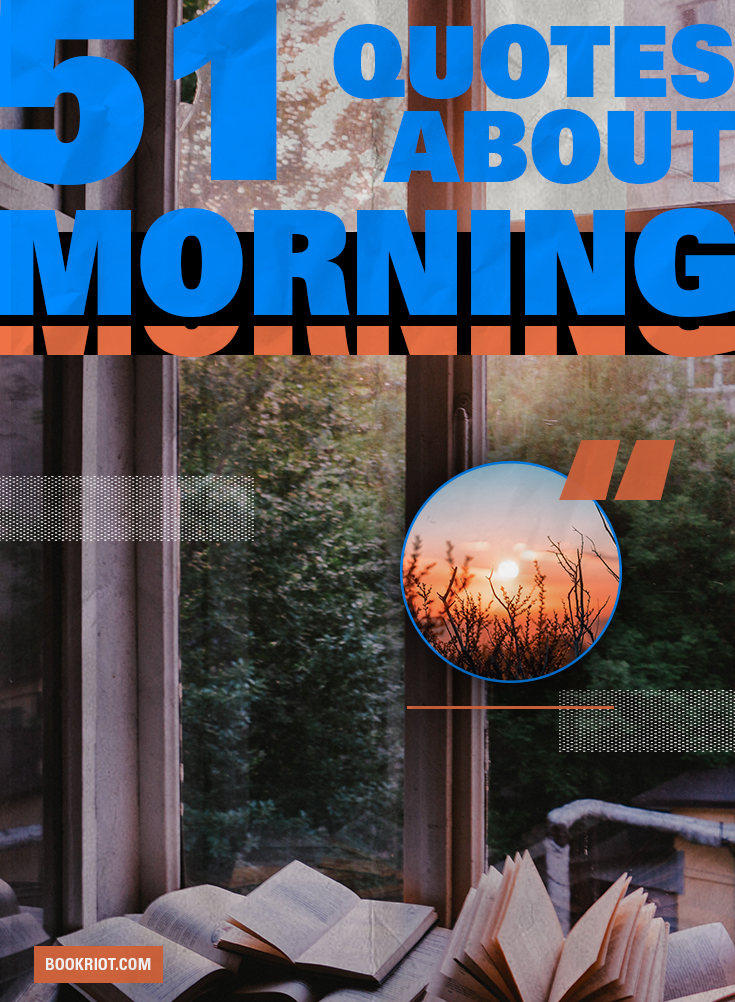 Good Morning Quotes for Those Who Appreciate the Cruel Humor of Mornings
"Morning is wonderful. It's only drawback is that it comes at such an inconvenient time of day." 

—Glen Cook
"Eat a live frog first thing in the morning and nothing worse will happen to you the rest of the day."
—Mark Twain
"Whoever had decided that school should start so early in the morning and last all day long needed to be hunted down and forced to watch hours of educational television without the aid of caffeine." 
—Heather Brewer
"I want to live my life in such a way that when I get out of bed in the morning, the devil says, 'aw shit, he's up!'" 
—Steve Maraboli
"Love is blind. Especially in the morning, because I can't see a damn thing before having coffee."
—Aleksandra Ninkovic
Good Morning Quotes for Those Who Need a Kickass Get Out of Bed Mantra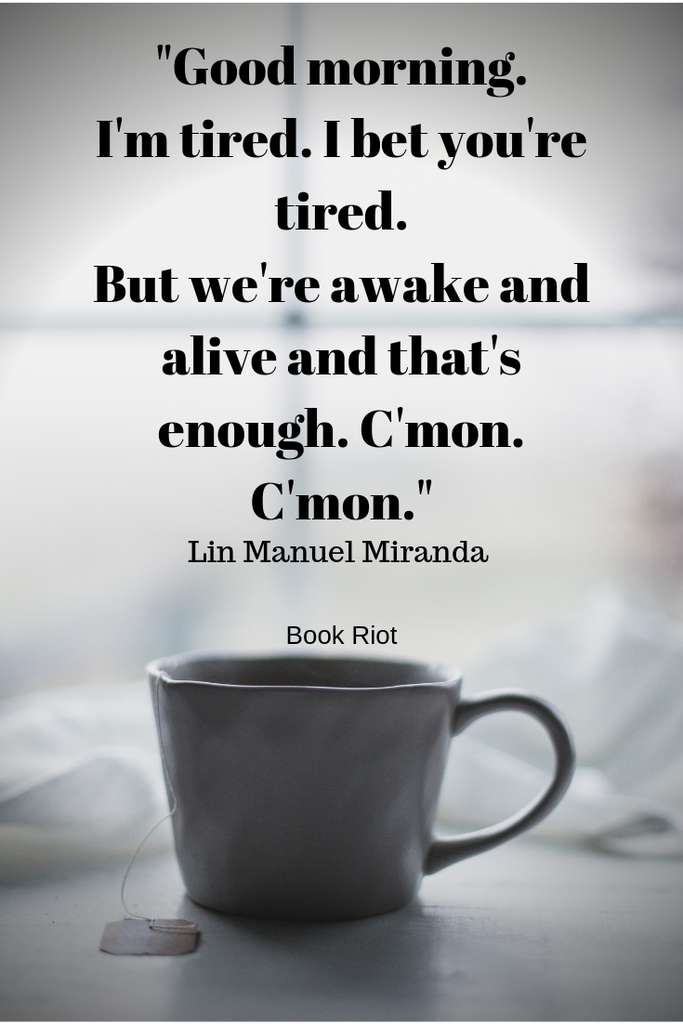 "I'm young as morning
and fresh as dew.
Everybody loves me
and so do you."
—Maya Angelou
"Dream big, Dream to fly.
Let your zeal speak for you! 
Work passionately,
And smile to each blissful morning.
Make your life a reason..
To reach for the sky!" 
—Somya Kedia
"Good morning.
Lead with gratitude.
The air in your lungs, the sky above you.
Proceed from there." 
"Good morning, stunner.
You're just getting started.
Your age doesn't matter.
The sun is up, the day is new,
You're just getting started." 
"G'morning.
YOU ARE SO LOVED AND WE LIKE 
HAVING YOU AROUND.
*ties one end of this sentence to your heart,
the other end to everyone who loves you,
even the ones you haven't heard from for a
while*
*checks knots*
THERE. STAY PUT, YOU."  
"Good morning.
I'm tired. I bet you're tired.
But we're awake and alive and that's enough. C'mon.
C'mon."
"Gmorning to the struggling
(he wrote, knowing all of us are struggling)
to the tired
(he wrote, feeling pretty tired himself)
to the living
(he wrote, covering his bases)
to the dead
(he wrote, for we are never gone)
& to you,
doing your best
(I know you are, pal, I see you)
—Lin-Manuel Miranda
"Having a rough morning? Place your hand over your heart. Feel that? It's called purpose. You're alive for a reason. Don't give up!" 
—Nitya Prakash
"If you have only one smile in you, give it to the people you love. Don't be surly at home, then go out in the street and start grinning 'Good morning' at total strangers." 
—Maya Angelou
"When I wake up in the morning, I feel like any other insecure 24-year-old girl. Then I say, 'Bitch, you're Lady Gaga, you get up and walk the walk today.'" 
—Lady Gaga
"This being human is a guest house. Every morning is a new arrival. A joy, a depression, a meanness, some momentary awareness comes as an unexpected visitor…Welcome and entertain them all. Treat each guest honorably. The dark thought, the shame, the malice, meet them at the door laughing, and invite them in. Be grateful for whoever comes, because each has been sent as a guide from beyond."
—Rumi
Good Morning Quotes for Those Who Need Natural Inspiration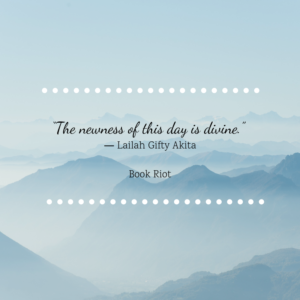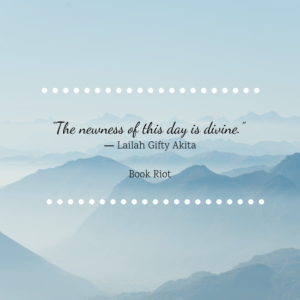 "Once upon a time, when women were birds, there was the simple understanding that to sing at dawn and to sing at dusk was to heal the world through joy." 
—Terry Tempest Williams
"The morning was, therefore, a mixture of a plenitude of densities, from the presence of the placid birds, to the mundane premonition, to the spring of small glisters which accompanied that autumnal rain. The music, in a simple whistle, recreated a new universe with the parish and all the hearts that were witness to it- padre, pigeons, swallows, the world!- were clothed in a new carnivalesque colouring: a celebration from within." 
—Ondjaki
"The newness of this day is divine." 
—Lailah Gifty Akita
"The streets are empty and quiet this early in the morning and I can hear my own footsteps as they fall. I can never forget the imperfections in these brick sidewalks, where they rise and dip around tree roots, where loose segments can make you stumble and fall. Mom is right, the morning is cooler than I expected, but I am committed to the cold air sting that will soon turn to an unbearably soggy heat. Such is the way of a city built on a swamp." 
—Uzodinma Iweala
"It is wrong to say that this morning is beautiful because every morning is beautiful! Why? Because number of your mornings are limited; you won't have millions of mornings!" 
—Mehmet Murat ildan
"The scent of the morning is prepared by the night; the scent of the night is prepared by the day; everything helps everything!" 
—Mehmet Murat ildan
"At sunrise, the blue sky paints herself with gold colors and joyfully dances to the music of a morning breeze." 
—Debasish Mridha
"Rays from the sunrise drew forth the buds and stretched them into long stalks, lifted up sap in noiseless streams, opened petals, and sucked out scents in invisible jets and breathings."
—Thomas Hardy
"In a cosmic perspective, most human concerns seem insignificant, even petty. And yet our species is young and curious and brave and shows much promise. In the last few millennia we have made the most astonishing and unexpected discoveries about the Cosmos and our place within it, explorations that are exhilarating to consider. They remind us that humans have evolved to wonder, that understanding is a joy, that knowledge is prerequisite to survival. I believe our future depends on how well we know this Cosmos in which we float like a mote of dust in the morning sky."
—Carl Sagan
"So fine was the morning except for a streak of wind here and there that the sea and sky looked all one fabric, as if sails were stuck high up in the sky, or the clouds had dropped down into the sea." 
—Virginia Woolf
"I have always disliked the morning, it is too responsible a time, with the daylight demanding that it be 'faced' and (usually when I wake for I wake late) with the sun already up and in charge of the world, with little hope of anyone usurping or challenging its authority. A shot of light in the face of a poor waking human being and another slave limps wounded into the light-occupied territory." 
—Janet Frame
Good Morning Quotes For Those Who Have Had a Difficult Time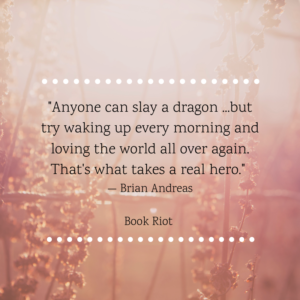 "The longest way must have its close—the gloomiest night will wear on to a morning." 
—Harriet Beecher Stowe
"When each day is the same as the next, it's because people fail to recognize the good things that happen in their lives every time the sun rises."
—The Alchemist
"No man knows until he has suffered from the night how sweet and dear to his heart and eye the morning can be." 
—Bram Stoker
"it is a serious thing // just to be alive / on this fresh morning / in this broken world." 
—Mary Oliver
"Don't let yourself feel worthless: often through life you will really be at your worst when you seem to think best of yourself; and don't worry about losing your "personality," as you persist in calling it: at fifteen you had the radiance of early morning, at twenty you will begin to have the melancholy brilliance of the moon, and when you are my age you will give out, as I do, the genial golden warmth of 4 p.m." 
—F. Scott Fitzgerald
"Anyone can slay a dragon…but try waking up every morning and loving the world all over again. That's what takes a real hero." 
—Brian Andreas
"To greet a lovely morning, we must leave the night behind." 
—Tarang Sinha
"To say goodbye, is to die a little.
To say good morning, is a hope for a new sunshine in a cloudy winter." 
—Nabil Toussi
"Morning without you is a dwindled dawn." 
—Emily Dickinson
"Mother had one quilt square made by a friend of hers framed, and hung it in her bathroom, where she saw it first thing in the morning. When I asked her why this mattered, she said, "It represents how women piece together their lives from the scraps left over for them."
—Terry Tempest Williams (When Women Were Birds: Fifty-four Variations on Voice)
"I do not live happily or comfortably
With the cleverness of our times.
The talk is all about computers,
The news is all about bombs and blood.
This morning, in the fresh field,
I came upon a hidden nest.
It held four warm, speckled eggs.
I touched them.
Then went away softly,
Having felt something more wonderful
Than all the electricity of New York City."
—Mary Oliver
"With the new day comes new strength and new thoughts."
—Eleanor Roosevelt
"I just wondered what a thing it would be…if overnight everything you owe anything to, justice, or love, had really gone away. Free.
It would be…heartless terror. Yes. Terrible, and…
Very great. To shed your skin, every old skin, one by one and then walk away, unencumbered, into the morning."
—Tony Kushner
Good Morning Quotes for Those Who Find the Divine in the Morning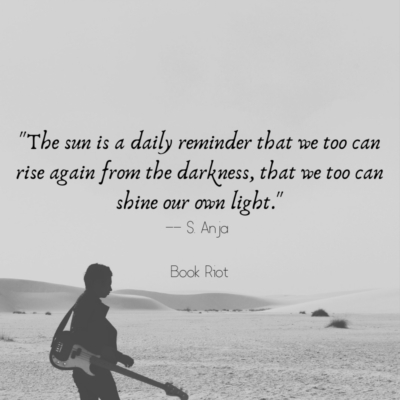 "Fall in love
with the energy
of the mornings
trace your fingers
along the lull
of the afternoons
take the spirit
of the evenings
in your arms
kiss it deeply
and then
make love
to the tranquility
of the nights." 
—Sanober Khan
"I like breakfast-time better than any other moment in the day," said Mr. Irwine. "No dust has settled on one's mind then, and it presents a clear mirror to the rays of things."
 —George Eliot
"An early-morning walk is a blessing for the whole day." 
—Henry David Thoreau
"When you arise in the morning, think of what a precious privilege it is to be alive—to breathe, to think, to enjoy, to love—then make that day count!" 
—Steve Maraboli
"Waking up this morning, I smile. Twenty-four brand new hours are before me. I vow to live fully in each moment and to look at all beings with eyes of compassion." 
—Thich Nhat Hanh
"Hello, sun in my face. Hello you who made the morning and spread it over the fields…Watch, now, how I start the day in happiness, in kindness."
—Mary Oliver
"Every morning we are born again. What we do today is what matters most."
—Gautama Buddha
"When you arise in the morning, think of what a precious privilege it is to be alive – to breathe, to think, to enjoy, to love."
—Marcus Aurelius
"No matter how bad things are, you can at least be happy that you woke up this morning."
—D. L. Hughley

"Give every day the chance to become the most beautiful day of your life."
—Mark Twain
"The sun is a daily reminder that we too can rise again from the darkness, that we too can shine our own light."
—S. Anja
By signing up you agree to our Terms of Service
Have a listen to our new literary fiction podcast,
Novel Gazing!