8 YA Books for Fans of BOOKSMART: The List List #352
The List List, our weekly roundup of the best bookish lists, is sponsored by We Hunt the Flame by Hafsah Faizal and Fierce Reads.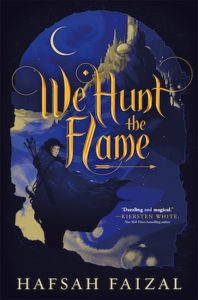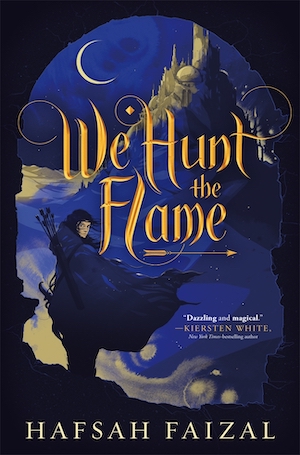 Set in a richly detailed world inspired by ancient Arabia, Hafsah Faizal's We Hunt the Flame—first in the Sands of Arawiya duology—is a gripping story of discovery, conquering fear, and taking identity into your own hands. // "We Hunt the Flame should be on every fantasy fan's bookshelf." —Kiersten White, bestselling author of And I Darken. // "Filled with rich worldbuilding with stakes that will keep you at the edge of your seat." —BuzzFeed
---
at BN Teen Blog, 8 YA Books for Fans of Booksmart
at Brightly, 8 Dad on the Picture Books They Love Reading to Their Kids
at Bustle, If 'Always Be My Maybe' Is Your New Favorite Rom-Com, You Need to Read These 11 Books 
at Buzzfeed, 21 Libraries That Will Make You Say, "Damn that is CLEVER!"
at EpicReads, 33 YA Books About Music That You'll Be Reading on Repeat
at Entertainment Weekly, 5 Comics to Read This June
at the Guardian, From Dickens to Roth: Top 10 Novels About Pariahs
at Off The Shelf, 11 Celebrity Audiobook Readers for Your Listening Pleasure
at Quirk Blog, 5 Cheesiest, Sweetest Moments in YA 
at Riveted, 6 Books Within Books We Would Totally Read (If They Were Real)
at Tor, It's All Relative: Five Books (and One Movie) That Prove that Portal Narratives and Time Travel Are Connected
at USA Today, 10 Bestselling Military Books
We're giving away the
10 best mystery/thrillers of 2019
so far!
Go here to enter.