Featured Book Trailer: Gregory Mcdonald's Fletch Mysteries
This week's featured book trailer is sponsored by Blackstone Publishing.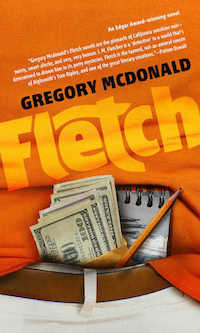 Blackstone Publishing is proud to relaunch Gregory Mcdonald's bestselling Fletch Mysteries starring the iconic literary antihero of subversion and schemes—all 11 classic crime fiction titles are now available in trade paperback, ebook, and—for the first-time ever—audiobook. Patton Oswalt says: "Gregory Mcdonald's Fletch novels are the pinnacle of California sunshine noir—twisty, smart-alecky, and very, very human… One of the great literary creations."
Enter to win
$250 to spend at Barnes and Noble!