10 Bookcase Lighting Ideas To Take Your Shelves To The Next Level
Bookcase lighting: the next step in beautifying and personalizing your bookcase once you are satisfied with the organization of all your lovely books. Read on to learn about different and creative ways to light up your bookcase like nobody else.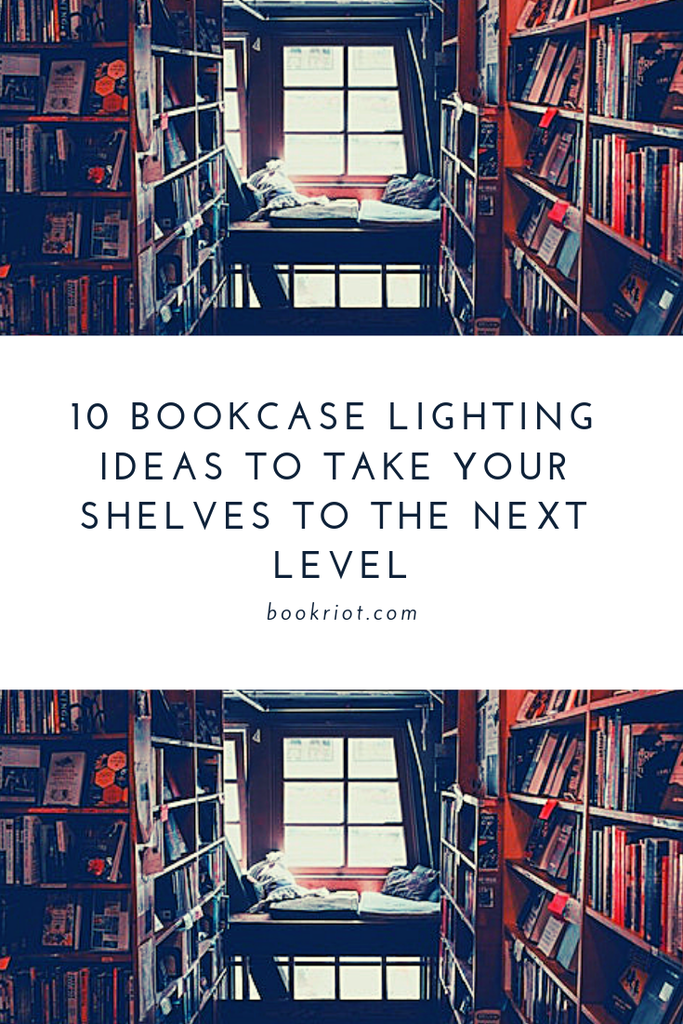 Tried and true, fairy lights are one of the best places to start when it comes to bookcase lighting. The best part is that you can get a pack of battery operated fairy lights pretty much anywhere home goods are sold. My favorite place to get mine is from the Target dollar section, but Amazon has some great quality ones as well. Price: $7.99
Both light up and decorate your bookcase with battery operated candles—the safer option for the candle lover who wants the aesthetic of a flickering flame against books. Price: $18.99
Light boxes are another great way to add some lighting to bookcase. Customize your own messages and fit it in between books or in front of your books. These come in a variety of sizes and price ranges. Mine has become a staple for my shelves (and yes, that is a Harry Styles reference above). Price: $25.99
IKEA sells these sleek LINDSHULT LED cabinet lights that you can affix to the top of pretty much anything—cabinets, wardrobes, and most importantly: bookcases. Price: $24.99
Shine a spotlight on your books with these LEDBERG LED spotlights from IKEA. Attach to the shelf above your books and shine a light on what really matters most—your gorgeous books. Price: $7.99
Fill some space or even dedicate an entire shelf to a word with these LED decorative letters from Amazon. I think the Ampersand is cute and would look great as a bookend. Price: $12.74
Lanterns are another way to light up your bookcase. You can thrift your lanterns or find them in about any home goods store. IKEA has these cute mini lanterns for tea lights that would look great spread out across your shelves. Price: $3.99
LED strips are also an affordable way to shine a light on your books and light up each shelf on your bookcase. Amazon has these rechargeable strips that come in packs of two. Price: $18.99
9. DIY Stars In A Jar
Grab a mason jar and some fairy lights and you've got yourself some stars in a jar! DIY to your heart's content and decorate your bookcase. Price: varies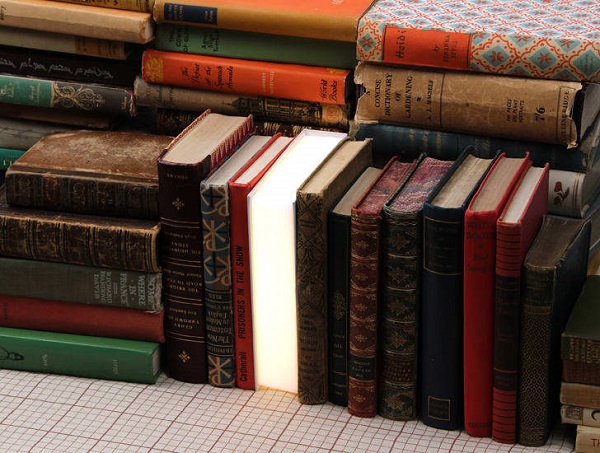 These lamps disguised as books would make great additions to your shelves. Face the cover outwards to show off the cutout on the cover, or spin them around and let the "pages" shine. Price: $58.95
Need some more tips on how to decorate or organize your bookcases and shelves? Check these out:
By signing up you agree to our Terms of Service
We have 5 copies of
The Library Book by Susan Orlean
to give away!
Go here to enter for a chance to win
, or just click the image below. Good luck!