7 Things You Need To Know About Hulu's CATCH-22 Adaptation: List List #336
Sponsored by Libby, the one-tap reading app from your library and OverDrive.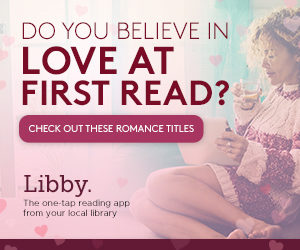 Meet Libby. The award-winning reading app that makes sure you always have something to read. It's like having your entire library right in your pocket. Download the app today and get instant access to thousands of ebooks and audiobooks for free thanks to your public library and OverDrive.
---
at Buzzfeed, 16 Breakup Books That Won't Make You Feel Bad About Breaking Up
at USA Today, 5 Things You May Not Know About Iconic Toni Morrison
at Seventeen, 13 Best Books By POC Authors That Every Teen Needs To Read ASAP
at Off the Shelf, 7 Grammy-Nominated Audiobooks For Your Listening Pleasure
at Entertainment Weekly, 9 Brilliant, Illuminating New Books To Read This Black History Month
at Oprah Magazine, 11 Of The Best Fantasy Novels, According To Author V.E. Schwab
at Vanity Fair, This Winter's 6 Must-Read Books From Around The World
at Bustle, 9 Thrillers & Mysteries Becoming Movies Or TV Shows In The Near Future
at Cosmopolitan, 11 Books That Will Satisfy Your True Crime Obsession
at the Washington Post, The 23 Most Unforgettable Last Sentences In Fiction
at Paste, 7 Things You Need To Know About Hulu's George Clooney-Produced Adaptation of Catch-22
at Marie Claire, The Best Books Of 2019 To Look Forward To
We have 5 copies of
My Sister, the Serial Killer
by Oyinkan Braithwaite to give away to Book Riot readers!
Go here
to enter for a chance to win, or just click the image below. Good luck!