10 Books By Black Female Authors That Should Be On Your Shelf: List List #335
The List List is sponsored by Never Let Go by Elizabeth Goddard and Revell Books, a Division of Baker Publishing Group.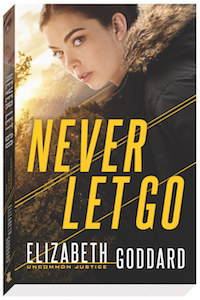 Forensic genealogist Willow Anderson is following in her late grandfather's footsteps in her quest for answers about a baby abducted from a hospital more than twenty years ago. When someone makes an attempt on Willow's life to keep her from discovering the truth, help will come from an unexpected source. Ex-FBI agent—and Willow's ex-flame—Austin McKade readily offers to protect the woman he never should have let get away. Together they'll follow where the clues lead them, even if it means Austin must face the past he's spent much of his life trying to forget—and put Willow's tender heart at risk.
---
at Oprah Magazine, 17 of the Best Books by Black Authors You Should Read in Your Lifetime
at Syfy, 10 Sci-Fi and Fantasy Romance Recommendations to Help You Weather February
at NPR, 3 Award-Winning Latina Authors Are Symbols Of Hope For Next Generation of Writers
at Goodreads, The Best Young Adult Books of February
at Thrillist, All the Books We Can't Wait to Read in 2019
at Chicago Parent, 7 Books To Put On Your Shelf During Black History Month
at Harper's Bazaar, 13 Books Becoming Movies You'll Want To Read And Watch This Year
at Lit Hub, 5 Books You May Have Missed In January
at Vulture, 7 New Books You Should Read This February
at Marie Claire, 10 Books By Black Female Authors That Should Really Be On Your Shelf
at Mashable, 17 Books Every Activist Should Read In 2019
at Off the Shelf, 12 Books to Kick Off the Year of the Pig
Enter to win
$250 to spend at Barnes and Noble!