15 Feel-Good Books To Read On A Self Care Break: List List #332
Sponsored by The Girl at the Border from Leslie Archer and Amazon Publishing.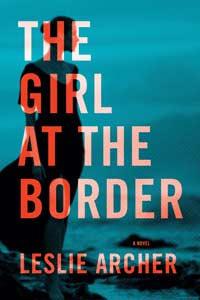 An archaeologist spends her days digging up the origins of a lost civilization while struggling to keep her own past buried. When her mentor is killed mysteriously, she's plunged into the search for his missing daughter. Will the secrets she unearths expose her carefully disguised identity, and will she find the girl before it's too late?
---
at Bustle, 15 Feel-Good Books To Read On A Self Care Break
at BuzzFeed, 15 Books That'll Change Your Life For The Better
at Electric Lit, 10 Books of Poetry that Highlight the Diversity of Asian America
at Goodreads, 32 Big Books that YA Fans Can't Wait for in 2019
at Off the Shelf, 16 Authors We Lost Too Soon in 2018
at Read it Forward, 21 Books You May Have Missed in 2018
at Real Simple, 5 Good Books to Read Before You Get Married
at Entertainment Weekly, 5 Comics to Read in January 2019
Los Angeles Times, 11 Authors to Watch in 2019
at Huffington Post, 61 Books We're Looking Forward To Reading In 2019
at The Guardian, The 100 Bestselling Books of the Year: from Eleanor Oliphant to Michelle Obama
at McSweeney's, A Jane Austen Heroine's New Year's Resolutions
at Vulture, 8 New Books You Should Read This January
at ELLE India, 10 Books by South Asian Authors to Read in 2019
Enter to win
$250 to spend at Barnes and Noble!