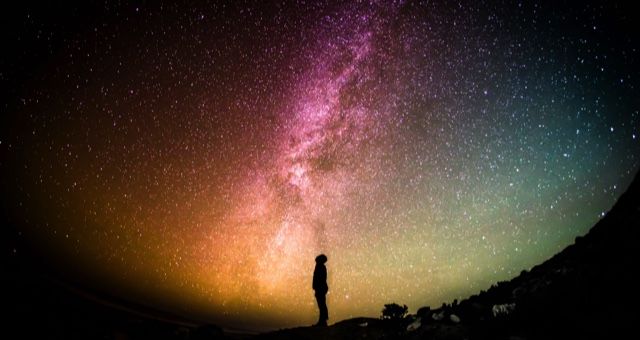 Poetry
Get Into Speculative Poetry With These 2019 Rhysling Award Winners
The Science Fiction and Fantasy Poetry Association hosts the Rhysling Award contest annually. Fun fact: The award is named after a character in The Green Hills of Earth by Robert Heinlein; Rhysling is a blind song-writing poet traveling across the solar system.
The contest has two categories: short poem (1–49 lines or fewer than 500 words for prose poems) and long poem (50+ lines or more than 500 words for prose poems). The poems must be speculative, which is a rather wide genre that includes hard sci-fi, fantasy, horror, and, of course, speculation about hypothesized scenarios, creatures, places, and objects.
This year David C. Kopaska-Merkel, author of Metastable Systems and editor of Dreams and Nightmares, served as the Rhysling Chair. As chair, he managed the production of the Rhysling Anthology, a collection of every nominated poem. He also oversaw the voting process during which members of SFPA vote for their favorite poems online.
With fall upon us, we start to get cozy and a little spooky. While not all the winning poems are based in horror or fear, most of them have quite an eerie bent, or they may simply leave you in a gasp. So here's a recap of this year's winners to see just how spooky we can get with speculative poetry, or as we sometimes call it, specpo.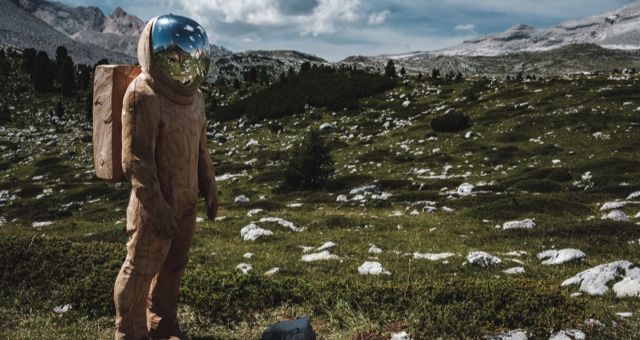 Short Poem Category
Third Place (tie)
"3D-Printed Brother" by Millie Ho
This poem appeared in Strange Horizons in September 2018. In it, the speaker remembers, "So hot that summer, your fingers / left bio-ink on the monkey bars." The poem continues to question humanness. As sci-fi often does, it uses the fantastic to comment on real world issues; in this case, it seems to be one in the medical world. The speaker also says:
Blur. Break. Scream. Tires
screeching. Red valve shoved
down the slit in your neck,
pumping. Recalling the product
recall. Your atoms scrambled and
refused.
Read more from Ho in this magazine as well as Uncanny.
"A City Built on Bones" by Ann K. Schwader
This poem appeared in Abyss & Apex 66 and begins, "A city built on bones cannot deny / its origins." A mastery of haunting, the stanzas continue to offer an uneasy look at an unstable lands, seemingly a commentary on today's real world, too.
Heartless, flayed, & shadow-eyed,
they claim their kin at once. Is this so odd?
A city build on bones cannot deny
its native citizens.
Read more from Schwader in the haunting collection Dark Energies. This book also has a fantastic author interview in the beginning that acts as a mini-workshop on specpo.
Second Place
"What Loves You" by Jeff Crandall
This poem appeared in Fantasy & Science Fiction Sept/Oct. Read more from Crandall in The Grief Pool. Also, Crandall is a glass artist. He's crafted a series called "Poet's Bottles."
First Place
"After Her Brother Ripped the Heads from Her Paper Dolls" by Beth Cato
A bit of the eerie and magical realism, the poem begins, "she found the dolls' heads / in the trash." It's not horror, but it sounds horrific as the detached heads begin to come to life. This poem appeared in Mythic Delirium 4.3. Read more from Cato in Clockwork Dagger.
Long Poem Category
Third Place
"3-Minute Future" by F. J. Bergmann
This poem appeared in Unlikely Stories V. Futurism seems to be at work with a variety of choices we need to make at a turning point in life. At one point the speaker suggests: "It seems like a no-brainer: just pick your favorite/orgasm, and go with that." However, it then turns into a more serious and profound work. Read more from Bergmann in A Catalogue of the Further Suns, a collection that chronicles encounters with other-worldly entities.
Second Place
"The Fairies in the Crawlspace" by Beth Cato
This poem appeared in Uncanny 21. Fairies! Nymphs! Gnomes! Woodland fairytale creatures are fun and sweet aspect of speculative verse. The poem begins, "the girl found the fairies / in the crawlspace below her house." However, with a word like "crawlspace," you know it's going to take a turn. Again, Clockwork Dagger is the place to go for more from Cato.
First Place
"Ursula Le Guin in the Underworld" by Sarah Tolmie
This poem appeared in On Spec: The Canadian Magazine of the Fantastic in April. This poem is all the rage having also been nominated for the 2019 Aurora Award. These awards are granted to Canadian science fiction and fantasy writers. Find more from Tolmie in The Art of Dying.
---
If you're interested in reading any of the winners of the first 25 years of the Rhysling Awards existence, you can find them all in one neat anthology: Alchemy of Stars.
There's more to come from SFPA with the Elgin Awards in full swing. The Elgins award full-length collections and chapbooks of poetry with a speculative focus.
Find out more about speculative poetry in this speculative poetry roundup.
And as we get deeper into Fall, mark your calendar: November 3 is International Speculative Poetry Day.