Audiobooks
Audiobooks, Children's and YA Nonfiction Lead Publishing Revenue in 2018
New numbers are out from the Association of American Publishers (AAP) on the continued growth of audiobooks consumption, nonfiction consumption, and more. The numbers, which cover sales in calendar year 2018, showed that the US book publishing industry generated $25.82 billion in net revenue. This number represents what the publishers took in in revenue, not what sales were to retailers and consumers. This $25.82 billion included trade audiobooks, as well as higher education, educational instruction materials for K-12, university presses, and professional books.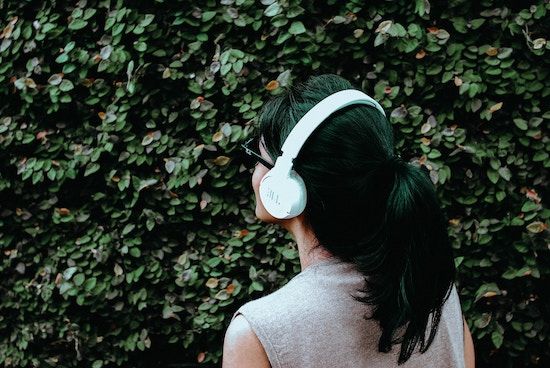 Revenue growth was highest for nonfiction books across both adult and children's/YA titles over the past five years, with children's and young adult nonfiction revenue growing nearly 39% since 2014. Unit sales (the number of products sold) increased in both categories too, with adult nonfiction up nearly 21% and children's/young adult nonfiction increasing nearly 18%.
2018 saw books like Michelle Obama's Becoming leading in adult nonfiction sales, selling 10 million copies in its first five months of publication (three of those months outside the parameters of the AAP's data). The upward trend in both adult nonfiction sales, as well as nonfiction sales in children's and young adult titles, has been ongoing over the last few years.
Audiobook sales are highest in the online market, though revenue is also up in physical stores. Downloaded audio outpaces physical sales, with nearly 29% yearly growth in revenue from 2017 to 2018 and nearly 182% revenue growth in the last five years.
Earlier this year, Rakuten Overdrive delivered research on who is driving audiobook listenership and sales.
"In an oversaturated new media market, one medium is tried and true – books. Contrary to popular belief, technology hasn't hindered a good story. Rather, it has helped an increasingly busy society continue to consume books, in a world full of always-on distractions. Reading technology has given people the option to choose the format that can be seamlessly integrated into their traditional reading habits," their report began.
Audiobook listenership is driven by Millennials and Generation Z, who use the format to weave reading more seamlessly into their lives, be it during commutes, completing household chores, working out, and/or other tasks. Gen Z and Millennials make up 48% of audiobook listeners in the S.
The Overdrive report also noted, "With the broad adoption of the smartphone, tablets and AI assistants – it's clear why audiobooks have grown in popularity in recent years. Through the rise of audiobooks, consumers have been reconnected with reading because of one major factor – its ease of use."
It should come as no surprise sales are up and, as a result, revenue for publishers is up as well — and it's hard not to think of audiobook listenership increasing in the era of podcasts. With 40% of those age 12-24 and 25-54 having listened to a podcast and roughly 20% of them being weekly podcast listeners who listen to multiple podcasts at a time, it's likely we'll continue seeing sales of audiobooks and subsequent publisher revenue increase as the ease of accessing them continues.
Breaking down all online book retail sales further, the AAP reported trade books comprising 45% of revenue, followed by ebooks at 24.5%, 14.5% instructional materials, roughly 14% as downloadable audio, and the remaining percentage either physical audio or other formats.