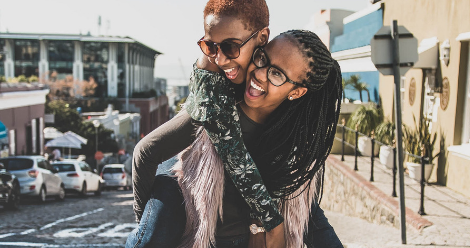 LGBTQ
Most Anticipated 2019 LGBTQ Reads
This content contains affiliate links. When you buy through these links, we may earn an affiliate commission.
One of my favorite things about the new year is getting to look ahead at all the great books being released in the coming months. And 2019 has a lot of really great books lined up—and quite a few featuring queer characters and stories. From contemporary YA novels featuring nonbinary characters to fantastic graphic novels with lesbian mermaids, 2019 has it all. Check out some of our most anticipated 2019 LGBTQ reads, and get ready to add a whole lot of great, new books to your Goodreads TBR shelf.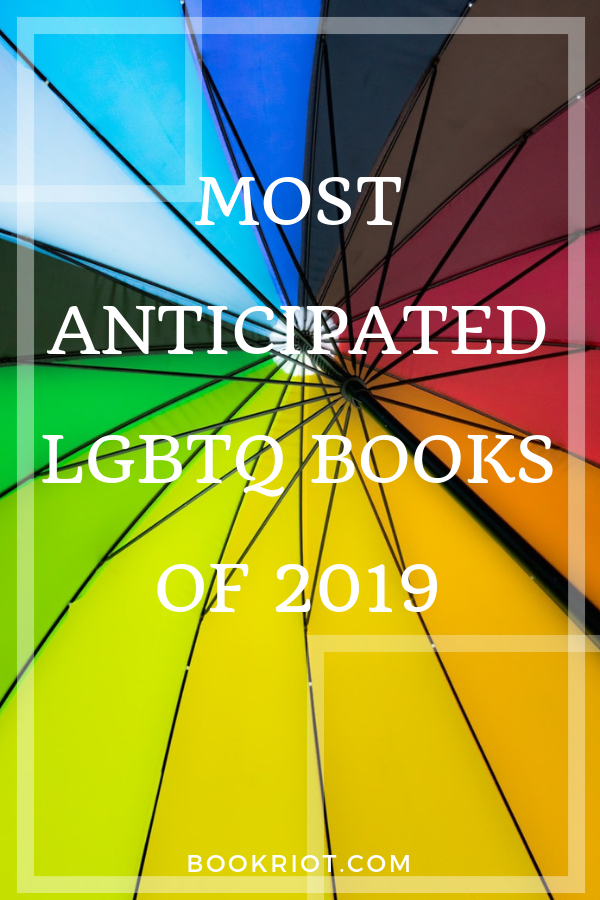 Sugar Run by Mesha Maren (January 8, 2019, from Algonquin Books)
Jodi McCarty is only seventeen when she's sentenced for manslaughter. Eighteen years later, she's sitting at a bus stop still reeling from her unexpected freedom, trying to figure out where to go next. Not back home to Appalachia—she's not ready for that. Then she meets Miranda, a troubled young mother, and falls in love. Together, they try to make a fresh start. But is that even possible in a small, West Virginia town that refuses to change?
Song of the Dead by Sarah Glenn Marsh (January 22, 2019, from Razorbill)
The second book in Sarah Glenn Marsh's fantasy series, Reign of the Fallen. Karthia is not the land it once was. And now that resurrecting the dead has been outlawed, Odessa is happy to be getting away from Karthia and all the memories of heartbreak that come with it. When Meredy winds up on the same sea voyage, though, thoughts of the past and heartbreak are never far. Healing might still be possible—especially with fantastic new lands to explore. But when political unrest and disturbing new developments bring them back to Karthia, Odessa fears that without the help of the Dead, these problem may be too much even for the two of them to handle.
Rukhsana Ali thought living up to her conservative Muslim parents' expectations was hard before she was caught kissing a girl—but after? That's another story, entirely. She's suddenly whisked away to Bangladesh to stay with family. But where does Rukhsana fit in in a world of tradition and arranged marriages? And yet help and perspective come in the most surprising of places—like her grandmother's old diary and her unexpectedly supportive extended family.
The Music of What Happens by Bill Koningsberg (January 29, 2019, from Arthur A. Levine Books)
Max and Jordan seem like total opposites. Max is the epitome of chill, a video gamer totally at ease with his sexuality. Then there's poet Jordan. Totally not chill and fairly sure even Mr. Right—if he ever finds him—would get tired of him. Throw them together for one summer in Mesa, Arizona where the temp hits 114 degrees easy, and these two opposites will have to decide what they're willing to risk to get everything they ever wanted.
Willa & Hesper by Amy Feltman (February 5, 2019, from Grand Central)
A story of falling in love and falling apart, and what it takes to find yourself again and pick up all the pieces. Willa and Hesper are in love until they aren't. Until Willa gets to know Hesper a little too well and Hesper starts to shut her out. Hesper runs away to her hometown of Tbilisi, Georgia, hoping to rediscover her origins. Meanwhile, heartbroken Willa decides to join a group of Jewish twenty-somethings to visit Holocaust sites, but winds up contending with more of her past—ancestral and romantic—than she expected. As both women try to uncover the truth of their pasts in the hopes of finding a way forward, will they find the answers and belonging they crave or just more questions?
When your parents run a funeral home, you get pretty used to death. But when Dino's ex-best friend, July, dies and comes back to life, well, that's definitely a new experience. Now Dino and July have to confront how things ended as they try to figure out what on Earth—or beyond—is actually going on. Shaun David Hutchinson is the author of great novels like We Are the Ants, The Apocalypse of Elena Mendoza, and At the Edge of the Universe, so it's easy to assume this one will be another heartbreaking hit.
We Set the Dark on Fire by Tehlor Kay Mejia (February 26, 2019, from Katherine Tegen Books)
In Medio, the divide between the elite and the lower class is vast and uncrossable. Daniela knows that all too well. As a student at the Medio School For Girls, she is far more privileged than most. But that privilege didn't come easily. Her parents sacrificed everything to obtain the false documents that got Daniela into that school. And if anyone were to find out her top standing, her engagement to the son of a prominent politician, and her entire life would be undone. But when a resistance group asks her to spy for them, she faces a difficult choice. Continue down the path set for her by her parents or risk everything to fight for a better future and a more equal Medio.
The never-before-told story of Brooklyn's queer history, from the early days of Walt Whitman to the women working the Navy Yard during World War II. This book recounts the queer history of Brooklyn from the 1850s to present day, telling the story of many forgotten or overlooked LGBTQ figures like Ella Wesner, a famous drag king, Mabel Hampton a black lesbian dancer at Coney Island, and many others.
You Asked for Perfect by Laura Silverman (March 5, 2019, from Sourcebooks Fire)
Ariel is on track to be the perfect college applicant: perfect grades, first chair violin, extra curriculars. It may seem effortless, but Ariel works hard for that perfection. A failed calculus quiz is not part of the plan, but Ariel figures a few all-nighters should be enough to set things back on track. He can sleep after graduation. But then his grades continue to slip, and he's forced to get a tutor—Amir, who he's never really liked but is a calculus whiz. Except, Amir might not be so bad. In fact, Ariel might really like Amir. But adding a relationship on top of everything else might just push him over the edge. I'm really excited to see a YA book tackling issues of perfectionism and academic pressure.
Speak No Evil by Uzodinma Iweala (March 6, 2018, from Harper)
Being gay is an abominable sin to Niru's loving, Nigerian parents—which is why the only person who knows his secret is his best friend Meredith. When his father discovers the truth, the fallout is swift and brutal. But Meredith is struggling with problems of her own and unable to provide the emotional support Niru needs. Can the two friends reconcile their own needs with each others? Or will the path they've been set on hurtle them toward more senseless destruction than anyone could ever have imagined?
(This looks to be dealing with pretty heavy topics and queer suffering, so proceed with caution if that's going to be difficult for you.)
This story of female friendship and falling in love begins with Grace, Annie, and Violet. Grace's friend think she's living the perfect life as a single woman without any commitments—but the truth is she's still hoping to find the love of her life. When she meets a beautiful woman at a party, it seems like maybe she has. At the same party, Annie finally meets a man who might live up to her mother's high standards. Meanwhile, across the city, Violet makes a discovery of her own when she falls for another woman for the first time. A heart-warming story about discovering that sometimes our happy endings aren't what we expected them to be—and sometimes they're even better.
Unbecoming by Anuradha Bhagwati (March 26, 2019, from Atria Books)
This memoir chronicles the life of Anuradha Bhagwati from her journey as a daughter of Indian immigrants to being a queer woman in one of the fiercest branches of the military before finally becoming an advocate for policy reform. Being a bisexual woman of color in the military isn't easy, something Bhagwati found out the hard way after leaving her career at an Ivy League school behind to join the Marines. After finishing her time in the service, she vowed to take on the practices and policies that made her life so difficult during her time in the military, helping to enact historic policy reform, including lifting the ban on women serving in combat roles. A story of resilience and determination, sure to light a fire in everyone who reads it.
A Place for Wolves by Kosoko Jackson (April 2, 2019, from SourceBooks Fire)
James doesn't think he'll ever be able to forgive his parents for dragging him away from his life and friends and sister Anna. But then he meets Tomas. He wasn't expecting to fall for anyone, but then he wasn't expecting Tomas either. Then everything falls apart. The war that's been brewing for years comes to a violent head, and James and Tomas must decide how far they'll go—and what they're willing to sacrifice—to get back home.
Described as Aristotle and Dante Discover the Secrets of the Universe meets Code Name Verity, so I'm fully on board.
This companion novel to Geekerella follows Jessica Stone, movie star and reluctant con attendee. Jess never expected to be typecast as a space princess and can't wait until her contract is up so she never has to play Princess Amara again. Then there's Imogene, Princess Amara superfan determined to see her princess return for the sequel. And, yes, she's aware that she looks uncannily like Amara actress Jessica Stone, except for her bright pink pixie cut. What neither of them expects is for Imogen to be mistakenly put on a panel as Jessica Stone—or that they'll both enjoy the role reversal so much that they decide to continue it. Jess is enjoying a break from the limelight—especially when she gets to sit next to gorgeous girl selling fanart next to her. And Imogen is living for the chance to be a star—until a paparazzi snafu shows her that fame isn't all fun and games.
The Meaning of Birds by Jaye Robin Brown (April 16, 2019, from HarperTeen)
A new book from the author of Georgia Peaches and Other Forbidden Fruit. Before Vivi, Jessica struggled with anger issues. But Vivi helped her deal with the pain and embrace her gifts as an artist. But then during their senior year, Vivi passes away. Consumed with grief, she pushes everyone away and throws away her plans for art school. Jess puts all her focus into her new work-study program, where she makes an unexpected new friend. Maybe she'll never draw again, but if Jess can just find some way to heal, she might finally find a path forward even without Vivi in it.
How Not to Ask a Boy to Prom by S.J. Goslee (April 23, 2019, from Roaring Brook Press)
When Nolan Grant's big sister stages an elaborate promposal to help him ask his crush to prom, he freezes. Instead of dying from embarrassment, he somehow winds up fake-dating bad boy Bern, who wants to pretend to date Nolan for his own reasons. It seems like the perfect plan to get his sister off his back and spend the rest of senior year in peace—if Bern's ex-girlfriend doesn't kill him first.
Carmilla: The Novel by Kim Turrisi (May 7, 2019, from Kids Can Press)
A novelization of the fan favorite web series, Carmilla, based on the novel by J. Sheridan Le Fanu. The book follows the first season of the show, where freshman Laura Hollis gets wrapped up in a sinister mystery at Silas University after her roommate Betty—along with a string of other girls—goes missing. Laura is suspicious of her new roommate Carmilla, especially when she discovers blood in the fridge and begins having strange dreams. Dreams that all the other girls reported having before they disappeared. Along with her friends, Laura is determined to play little miss detective and get to the bottom of the missing girls before anyone else gets hurt…or she goes missing herself.
Laura Dean Keeps Breaking Up with Me by Mariko Tamaki and Rosemary Valero O'Connell (May 7, 2019, from First Second Books)
Laura Dean is Frederica's dream girl—but she maybe isn't the best girlfriend. Reeling from their latest breakup, Frederica's best friend introduces her to a cryptic medium who leaves her with one resounding message: break up with her. But Laura Dean keeps coming back. And as things spiral further, Frederica begins to worry it isn't Laura Dean who's the real problem.
Mariko Tamaki is no stranger to comics and graphic novels—she's written This One Summer, Supergirl: Being Super, Skim, and Lumberjanes: Unicorn Power! to name a few.
We Contain Multitudes by Sarah Henstra (May 14, 2019, from Little, Brown Books for Young Readers)
When Jonathan and Kurl are assigned to write letters to each other as a part of an English assignment, they never expect to fall in love. But they do. The two try to hold tight to each other and what matters even as bullying, homophobia, and terrible family secrets threaten to tear them apart.
Going Off Scrip by Jen Wilde (May 21, 2019, from Swoon Reads)
The author of Queens of Geek and The Brightsiders is back with a new queer YA romance about a writer's room intern whose script is stolen by the head writer who also rewrites her proud lesbian lead as straight. So not happening. Along with the help of the actress she is majorly crushing on, Bex launches a campaign to get back her show and fight straightwashing in the industry.
When Ben comes out as nonbinary, their parents kick them out of the house. Forced to live with their estranged sister and struggling with an anxiety disorder, they decide to keep their identity on the down low. But then they meet Nathan, a charismatic student at Ben's new school who decides to take Ben under his wing. Suddenly, the disastrous events that led Ben to this new school seem like that might actually lead to something good.
I'm so excited for this queer romance with much-needed enby rep from a nonbinary author!
These Witches Don't Burn by Isabel Sterling (May 28, 2019, from Razorbill)
Being a witch in Salem may seem corny, but Hannah's the real deal. She's an elemental with the ability to control water, fire, earth, and air. But she spends most of her time selling candles and crystals to tourists at the Fly by Night Cauldron, spending time with her best friend, and avoiding her ex-girlfriend, Veronica. When a dangerous blood ritual interrupts the end of year bonfire, Hannah knows it's the work of the Blood Witch—but no one in her coven believes her. Now, Hannah has to team up with the only person who believes her—and the last person she wants to work with: Veronica. Throw in a crush on the new ballerina in town and the possible fate of Salem in their hands and that's a whole lot of supernatural pressure for one teen girl to handle.
Something Like Gravity by Amber Smith (June 18, 2019, from Margaret K. McElderry Books)
After meeting because of a near-fatal car accident, new neighbors Chris and Maia aren't off to a good start. Throw in Chris's backfiring good intentions and Maia's temper, and the two would probably be okay with never seeing each other ever again. But despite all their best efforts, they just can't seem to avoid each other. Chis, who recently came out as transgender, is still haunted by a terrifying assault last year. Maia is still grieving the loss of her older sister. Falling in love is the last thing either of them expected to happen this summer… but would it really be so bad if they did?
When the stock market crashes in 1930, Birdie's life crashes along with it. A trip to Coney Island to track down her missing father proves unsuccessful, but instead she discovers something even more wonderful: a barnstorming circus with lady pilots, daredevil stuntmen, and wing-walkers. She's especially enchanted with a pilot names June. And when she finds a new lead on her father suggesting he might be in Chicago, she figures she'll hitch a ride with the circus. Birdie's overconfident act may get her a part in the circus, but a couple of missteps might spell the end of more than just her trip to Chicago.
Like a Love Story by Abdi Nazemian (June 4, 2019, from Balzer + Bray)
In 1989 New York City, three teens struggle with life, relationships, and their perceptions of the world during the AIDS crisis. Reza just moved to the city and is terrified someone will guess his secret: that he's gay. Judy is an aspiring fashion designer who worships her uncle, a gay man with AIDS. Her best friend, Art, is the only out-and-proud teen in their school. A romantic relationship between Reza and Judy is doomed for the start, especially as he and Art grow closer. But is there any way to follow his own heart that won't break Judy's and ruin the most meaningful relationship of his life?
Red White and Royal Blue by Casey Mcquiston (June 4, 2019, from St. Martin's Griffin)
Alex Claremont-Diaz is America's First Son— AKA the closest thing you'll find to a prince in the States. But there are definite downsides to being in the limelight. Like, when pictures of a confrontation with his nemesis Prince Henry get plastered all over the tabloids and cause an international scandal. With British / American relations threatened, Alex and Henry are forced to play out a fake friendship that soon turns into a very real relationship that maybe even goes beyond friendship. But with his mother's bid for reelection, there's a lot to lose if anyone found out about the relationship between the crown prince and the first son.
Tell Me How You Really Feel by Aminah Mae Safi (June 11, 2019, from Feiwel and Friends)
Aminah Mae Safi, the author of Not The Girls You're Looking For , has described her second novel as her love letter to Rory/Paris from Gilmore Girls. Not convinced you need to read it yet? Just listen: Sana Khan, cheerleader and classic overachiever, is cast as the lead in Rachel Recht's senior film project. The only problem? Rachel has detested Sana ever since the other girl asked her out—and Rachel was sure it was a prank. But now the two of them have been drawn back together, will they be able to resist falling for each other in spite of their differences?
All of Us With Wings by Michelle Ruiz Keil (June 18, 2019, from Soho Press)
A punk fairy tale about a bi, Latinx governess, her tween genius charge, and the girl's rock star parents. Xochi loves her job taking care of Pallas, daughter of pagan rock gods, and living in an enchanted mansion. She's determined to live up to the fairy tale life she's somehow acquired. But that's easier said than done when she's trying to push down her grief for her dead grandmother, ignore her complicated feelings for Pallas's guitar playing dad, and, oh yeah, find some way to send home the Waterbabies she and Pallas accidentally summoned before the San Francisco fog extinguishers their powers for good.
This book sounds weird and wonderful and full of magic, and I'm into it.
Brave Face by Shaun David Hutchinson (August 20, 2019, from Simon Pulse)
The critically acclaimed author of We Are The Ants opens up about his experiences of being gay and depressed in this new memoir: "I wasn't depressed because I was gay. I was depressed and gay." A thousand moments, big and small, ultimately led him to attempt to take his own life. In Brave Face, Hutchinson shares his difficult journey and the road to recovery that finally convinced him things do get better.
Children of the River Ghost by Alexandra Aceves (2019 from Tu Books)
This YA horror novel tells the story of Katie, a sixteen-year-old still reeling from being bullied after her last relationship. Then she moves to New Mexico and falls for a mysterious girl who might actually be the ghost, La Llorona. I had my first real taste of great YA horror last year with Claire Legrand's Sawkill Girls, and this sounds like the perfect follow up.
Fabiola & Ylini by Juliet Kahn and Amanda Scurti (2019 from Oni Press)
When the nerdy Fabiola meets an actual, real life mermaid, Ylini, it seems like love at first sight. But this magical romance will have to withstand last minute cosplay, traditional families, and and a whole lot of adolescent insecurity if it's going to make it.
Semper Augustus by Mackenzi Lee (2019 from Flatiron Books)
We don't know very much about this book yet. It's set in 17th century Holland. It's about a flower girl at the height of Dutch tulip mania. And we know that said flower girl is in love with her mistress and trying to decide whether to trick the father of the woman she loves into buying a fake Semper Augustus bulb (the most expensive tulip bulb of its time) in order to save herself and her brother. Maybe not a lot of details, but definitely enough to get me excited for this one. Especially since it's coming from the author of The Gentleman's Guide to Vice and Virtue and Bygone Badass Broads.
Last Night At the Telegraph Club by Malinda Lo (2019 from Dutton Books for Young Readers)
Another story without a whole lot of info just yet. This is the basic description according to Goodreads: "Set in 1950s San Francisco, the YA novel is a story of love and duty that explores the complicated overlap between the city's Chinese-American and LGBTQ communities." That sounds good enough even by itself, but I think we can also safely assume it's going to be pretty great coming from Malinda Lo, writer of such great novels as Ash and A Line in the Dark.
Upright Women Wanted by Sarah Gailey (2019 from Tor)
This new book from the author of the River of Teeth duology sounds equally exciting and imaginative. In a future American Southwest full of fascists, bandits, and queer librarian spies, Esther is a stowaway trying to escape an unwanted marriage. That's because her father has arranged her marriage to the man who was previously engaged to her best friend. The best friend she was in love with. The best friend who was just executed for possession of resistance propaganda. What to do in a situation like that? Stow away on a librarian bookwagon, of course.
And this isn't Sarah Gailey's only queer novel coming out this year. She's also releasing a YA novel (her first), When We Were Magic, about a group of high school girls involved in a magical accident that ends in a dead boy on prom night.
Wayward Son by Rainbow Rowell (2019 from Wednesday Books)
The much-anticipated (now that we know to anticipate it) sequel to Rainbow Rowell's Carry On. I don't know about you, but I can't wait to see how Simon and Baz's story turns out. Do our favorite wizard/vampire pair get a happy ending now that the Insidious Humdrum's been dealt with? I want to see these precious cinnamon rolls get the happy ending they deserve! And I know the cover says 2020, but it really is going to be a 2019 release—if you don't trust me, trust Rainbow Rowell:
wayward soon.

— Rainbow Rowell (@rainbowrowell) November 7, 2018
all signs point to yes https://t.co/9bd8TdXyl3

— Rainbow Rowell (@rainbowrowell) November 7, 2018
How's your TBR? Well, while you're at it, why not take a look back at some of our most anticipated LGBTQ reads from 2018 and these 2019 YA books about queer girls to look out for.