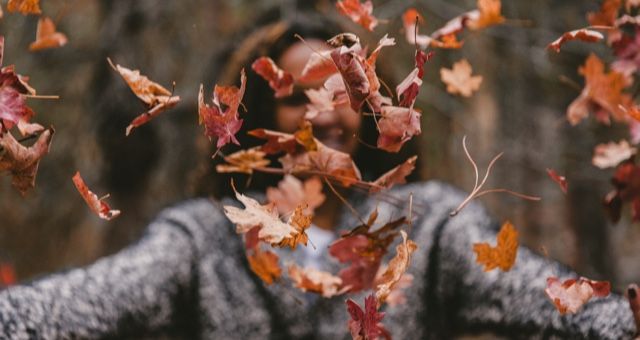 This content contains affiliate links. When you buy through these links, we may earn an affiliate commission.
Scholastic Tweeted this recently about graphic novels and I think it bears repeating:
*taps mic*

GRAPHIC NOVELS ARE REAL BOOKS

— Scholastic (@Scholastic) June 24, 2019
I'm uncertain as to why this is difficult for so many folks to accept, but here we are, yet again, having the same conversation. Graphic novels have pages. They have words. You have to follow the story from beginning to end, often both the main plot and several sub-plots. There are characters with agendas and needs and wants and the reader has to figure out what they are and make judgments as to whether or not those things are reasonable and moral and how they fit together with the needs, wants, and agendas of the other characters. On a Sunbeam by Tillie Walden is 533 pages, which is longer than many other books I'll read this year and I read a lot of books (78 so far if you want a count. Including graphic novels, thank you very much).
Kudos to the parents and aunts and uncles and grandparents and godparents and other influential adults who hand kids a graphic novel and say here, "Read this." Cheers to the teachers who included them in lesson plans and classroom libraries. Three cheers to the librarians who make sure they're ordered for children's sections and young adult sections and adult sections for that matter.
Graphic novels are books. Many of them are excellent books. And here are a few that will get you excited for the coming of cooler weather and the start of the school year.
My kids discovered Avatar: The Last Airbender and The Legend of Korra earlier this year and they are highly offended that the shows ended after so few episodes. They are pretty thrilled, however, that both stories are continued in books. The now 7-year-old received Avatar: The Last Airbender: Legacy for her birthday and immediately fell in love with it, so I preordered The Legend of Korra: An Avatar's Chronicle for her as well, which is Korra's story in a similar format. Part scrap book, part graphic novel, An Avatar's Chronicle allows the reader to fully immerse in Korra's word, to be part of team Avatar, and to exercise not only their reading and interpretive skills but their imaginations. Seven is using her communications skills as well: she's pulled the postcards out and is writing messages to her cousin in Oregon.
Fence Vol 3 by C.S. Pacat and Johanna the Mad (8/20 from Boom! Box)
Nicholas wants to be a champion fencer, but fencing is a sport for those who have the means to afford the best equipment, the best coaches, and prep schools with good teams. He should have those; his father is a rich, famous, retired-fencing champion. Unfortunately, he doesn't want the world to know Nicholas exists, and even if he did, acknowledging him would cause quite the scandal.
High school drama, sports rivalry, and family drama abound in the Fence saga, but the story also raises questions about the validity of meritocracy as a philosophy and whether or not hard work really does produce the results it deserves without wealth and connections to support it. Do we get what we deserve? Or is it more important to be lucky in what we're given?
One of the fun things DC Comics (formerly DC INK) has been doing with their graphic novels is letting some of the most talented writers and artists working in comics play "What If?" with established characters. In Breaking Glass, Tamaki and Pugh's teenage Harleen Quinzel is sent to Gotham, where she finds a home among drag queens and becomes friends with social crusader Ivy, who is, in this incarnation, a woman of color, at Gotham high school. The Joker isn't who anyone expects and Harley's first encounter with Bruce Wayne is decidedly out of canon.
How far would you go to protect your home? Your friends? Your found family? Where is your line? Are you an angel or a devil? These are things we must all decide at some point in our lives and questions broached in Breaking Glass. And while the reader is pondering their answers, they can enjoy lessons in color theory via Pugh's art.
How's that for a book?
In Chronin Vol 1: The Knife at Your Back, Mirai Yoshida, a history student with access to time travel tech, is stranded in Japan in 1864, the nation on the brink of civil war. There, she meets Hatsu, a tea mistress looking for a bodyguard. Though Mirai knows nothing about being a samurai, or defending clients on roads rife with pickpockets and brigands, she takes the job in hopes it will get it a step closer to finding a way home.
During the journey, however, Mirai discovers her ex-boyfriend Kuji is not only living in feudal Japan as well, he's engaged to Hatsu, with whom Mirai is falling in love, and he's become embroiled in politics. Kuji believes he has not only the right, but the obligation, to change the outcome of the rebellion—and history as a whole.
Chronin is not only a fantastic story but an examination of history, privilege, gender politics, and the social history of Japan, I've been eagerly awaiting the second half of Chronin since reading the first half last spring and interviewing Alison at ECCC in March of 2019. You have a couple months before it arrives, so go ye forth and catch up.
Former yakuza legend leaves gangster life and becomes househusband.
How could you not want to read this?
Black Canary: Ignite by Meg Cabot and Cara McGee (11/5 from DC Kids)
Why do things keep blowing up when Dinah Lance opens her mouth? Why is her principal always around when they do? All she wants is to be a police officer like her father, but he's adamant she stay away from the crime fighting life and won't tell her why.
Dinah doesn't understand why everything has to be so complicated. And the more complicated they get, the harder it is for her to keep promises to her best friends, who she really needs as weirder things happen with increasing frequency.
Turns out Dinah has a secret even she doesn't know about. And she doesn't know if finding out is going to make things better…or worse.
---
Can you feel the cool breeze? Hear the leaves rattling and swirling? See the pumpkins appearing?
The most wonderful time of the year is coming. And it's bringing graphic novels.