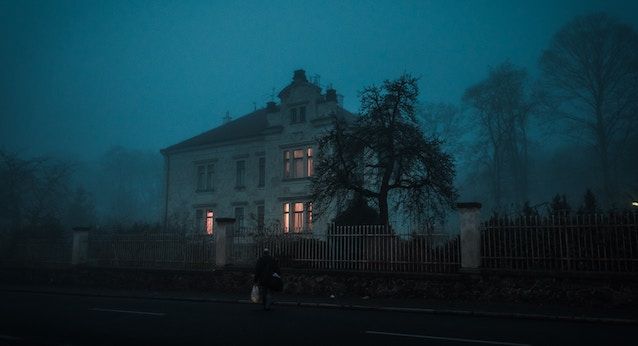 Horror
8 Of The Best New Horror Books In 2019 To Freak You Out
This content contains affiliate links. When you buy through these links, we may earn an affiliate commission.
Blood, ghosts, monsters, and the nerve-wracking feeling of something or someone watching you? The recipe for a spine-chilling horror story. I'm a big horror movie fan and I devour any new content given to me. It just so happens that 2019 has some upcoming releases that everyone is waiting to watch and consume. (Me included!). But let's not forget that movies aren't the only place that you can find horror content! These eight of the best new horror books are some that you need to add to your list.
The books you will discover below all sound very terrifying (to me at least). But if you're a big horror fan, you will see that they definitely fit the bill. I'm just here to tell you that these upcoming horror novels have that X factor and will definitely freak you out the good way.
Best New YA Horror Novels
Five Midnights by Ann Dávila Cardinal (June 4)
Five Midnights gives us a Caribbean take on the boogeyman, set in contemporary Puerto Rico. Yes, it sounds THAT good.
Lupe and Javier will find themselves following a series of murders. They will try to solve them while they go through the streets of Puerto Rico. They soon will enter the world of myths and legends. What will they find at the other end? A killer or a monster?
The Bone Houses by Emily Lloyd-Jones (September 24)
The dead don't always stay dead. That's seriously a problem for Aderyn, who works in her family's graveyard as a gravedigger.
After her parents die, she and her siblings have been trying to survive. The corpses that rise from their graves are called "bone houses," and when mapmaker Ellis arrives in town, the danger gets more troublesome.
The Raxter School for Girls has been put under quarantine because of the Tox. Slowly but with force, it has taken almost everything in their tiny island home.
The teachers, the students, and their outside world. The only things that the girls can do is wait for the help they were promised.
But then Byatt goes missing and Hetty will do anything to find her. Even braving the outside world and the horrors that lie within.
His Hideous Heart, edited by Dahlia Adler (September 10)
This YA anthology is going to be big.
Taking Edgar Allan Poe's stories, these 13 authors will reimagine each tale and put their own twist. Contributing to this anthology are authors such as Rin Chupeco, Kendare Blake, Lamar Giles, and more.
Best New Horror Books For Adults
The Tenth Girl by Sara Faring (September 24)
Taking place in Argentina, The Tenth Girl is a psychological thriller about an isolated finishing school with a legend living on its grounds.
Mavi, a Buenos Aires native, escapes there and enrolls as a new teacher. And even though she wants to embrace the strangeness of the house, she cannot ignore the mystery when a student of hers goes missing. This house has a secret and she is ready to uncover the truth.
The Martian meets Annihilation in this fantastic debut. The Luminous Dead takes us all the way to a foreign planet in a journey for survival.
Gyre wanted to go to this expedition and she lied to do it. She thought that her biggest problem would be cave collapses or the like. But she didn't realize the strange things underground would come for her as well.
Debut author Jennifer Giesbrecht's novel is all about revenge. The city of Elendhaven is left to die, wracked by plague. But things here don't die easily as we might see. There is a monster wandering the city, ready for his fingers to wrap around throats.
The Blair Witch Project meets The Andy Griffith Show in this powerful and terrifying new novel. Everything starts with her dad asking Mouse to clean her dead grandmother's house. And she says yes, because why not. But when she encounter her step-grandfather's journal, things go a little different…and scary. Alone in the woods with only her dog as a companion, Mouse will find things in the dark she might not want to see.
---
What are the best new horror books that you can't wait to put on your shelves? And, find even more horror recommendations here!