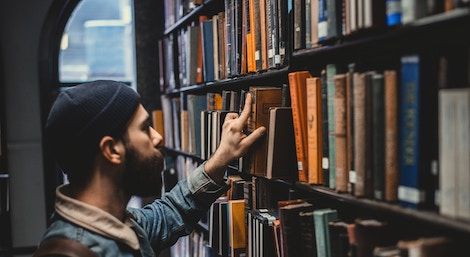 Lists
5 Diverse Anthologies To Add To Your Reading List In 2019
This content contains affiliate links. When you buy through these links, we may earn an affiliate commission.
In recent years, there have been calls for more diverse books, which have led to an increase in the number of diverse books published and more interest in those previously published. This is a welcome improvement because the world is diverse so why shouldn't it be reflected in our literature? I'm glad to see that this has also extended to anthologies as more diverse anthologies have been published in recent times. Here's to more diverse books and everyone getting a chance to tell their stories!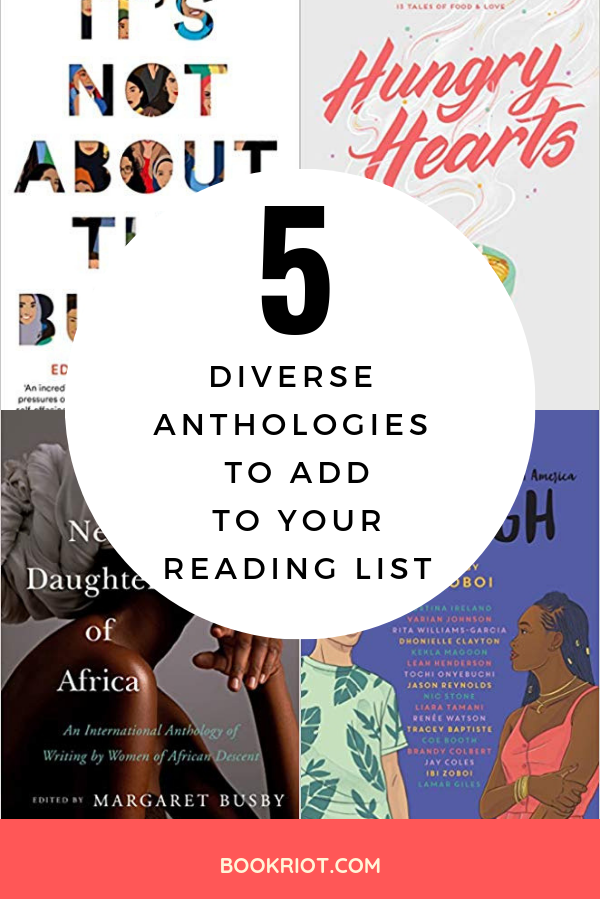 The follow up to the Daughters of Africa anthology that was published in 1994. This anthology is a collection of writings by female authors of African descent, both established and new. It features works from over 200 writers including Sefi Atta, Ayọ̀bámi Adébáyọ̀, Ayesha Harruna Attah, Chimamanda Ngozi Adichie, Yrsa Daley-Ward, Reni Eddo-Lodge, Jennifer Nansubuga Makumbi, Imbolo Mbue, Natalia Molebatsi and Tiphanie Yanique. With stories focusing on sexuality, gender, race, tradition and so much more, this anthology is one you should definitely add to your reading list. If you haven't read Daughters of Africa, you should also add that to your list as well.
Release Date: June 18
A collection of short stories centered around food, family, and culture. It features stories by YA authors including Jay Coles, Anna-Marie McLemore, Sandhya Menon, Sangu Mandanna, S. K. Ali and Rebecca Roanhorse. This anthology will tug at your heartstrings while making you hungry at the same time.
Release Date: April 2
In this anthology, African Australians tell their stories of growing up in Australia. People of African Descent have lived in Australia for more than a century, but hardly ever got the chance to tell their stories. Their stories are largely missing from Australian Literature and this anthology aims to solve that by giving them a voice and challenging the stereotypes about Black Migrants in Australia. Featuring writings by Faustina Agolley, Carly Findlay, Khalid Warsame, Tariro Mavondo and several other authors, this anthology gives some insight into what it's like growing up as an African in Australia. This anthology is part of a book series that includes Growing up Aboringal in Australia and Growing up Asian in Australia.
From the story of a boy who doesn't feel he is "black enough" to one about a girl trying to reclaim what is hers in boarding school to one about love between a biracial black girl and fat white girl. This anthology features stories about the experiences and struggles of Black teens in America. Featuring stories by black authors including Dhonielle Clayton, Jay Coles, Justina Ireland, Tochi Onyebuchi and Renée Watson, this anthology is one you won't want to miss.
In this anthology, seventeen Muslim women come together to write about faith, feminism, the hijab, Islamophobia, misogyny and other issues where Muslim women are often silenced and being spoken for by Non-Muslims or Muslim Men. Featuring writings by both British and International Muslim Women including Mona Elthaway, Sufiya Ahmed, Coco Khan, Raifa Rafiq, Saima Mir and Salma Haidrani, this anthology shows the pressures of being a Muslim woman in the modern world.
What diverse anthology are you looking forward to reading this year? I'm looking forward to reading all the ones I can get my hands on. I hope more books like these get published in the future. Diversity isn't a trend and until it becomes common place, we need to keep boosting diverse books.