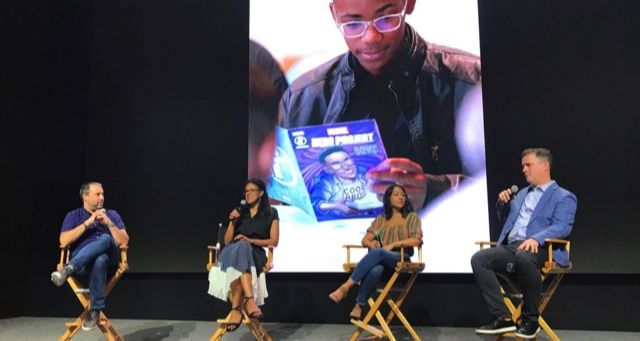 This content contains affiliate links. When you buy through these links, we may earn an affiliate commission.
Thankfully, the Saturday D23 expo crowd was nowhere near as suffocating as San Diego Comic Con's. I was able to park and enter the Anaheim Convention Center with ease. I even got a photo in front of the huge 'D23expo' sign outside the entrance, thanks to a friendly family. Then I took a photo with a Toy Story 4 Bo Peep cosplayer, complete with three sheep on wheels. I complimented a male Cinderella's Fairy Godmother (Godfather?) in a three piece silk blue suit and cape. The numerous Expo staff was watchful but polite and courteous, since they were regular Disney employees. All of this made for a relaxed and cheerful atmosphere.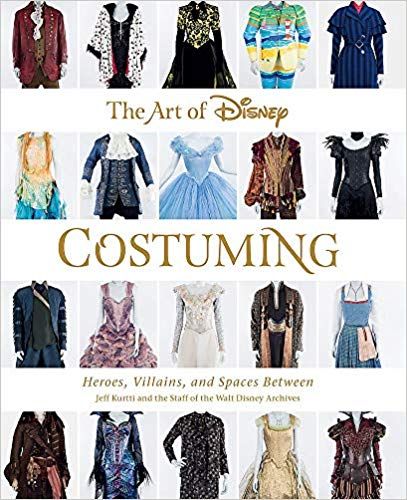 Disney fans are book fans, too. Disney Publishing Worldwide's booth was filled with perusers purchasing the six Disney Books exclusive to D23 Expo. Disney fans love the behind the scenes features as much as the magic onscreen. Disney Publishing Worldwide's number one seller (and already a #1 bestseller on Amazon) was The Art of Disney Costuming: Heroes, Villains and Spaces Between. The book will be sold in wide release on September 17, 2019, and is available for preorder on Amazon. It had already sold out by the time I got to the booth at noon, so I couldn't view a copy. But I did get to tour the Heroes and Villains exhibit, and get a bookmark. The costumes displayed, including Belle's gold gown from 2017's Beauty and the Beast and the White Queen's gown from 2010's Alice in Wonderland, were breathtaking. I froze in nostalgic awe at the two original 1964 Mary Poppins costumes, complete with bag and umbrella! My second favourite was Maleficent's outfit from the 2014 film, which mirrored the cartoon's perfectly.
The costumes were also featured in the Fall 2019 issue of Disney twenty-three Magazine, which features upcoming live-action Lady and the Tramp stars on the cover, a spread on the upcoming fan favourite Star Wars: The Mandalorian, and more exclusive Disney + content! This magazine will be sent out to Gold Disney 23 members this month. You can sign up for membership and magazine subscription on the Disney twenty-three publication website.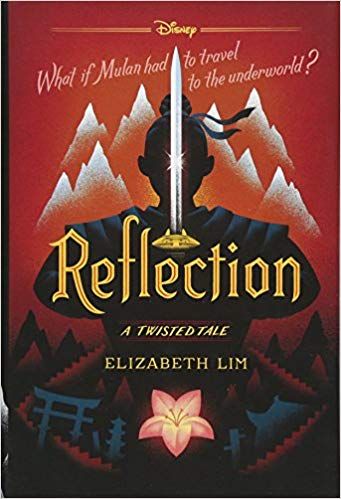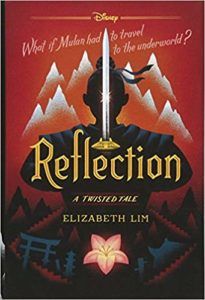 The Twisted Tales book series also caught my eye, especially Book #4 out of 8, Reflection by Elizabeth Lim. The series follows a 'what if' scenario for our Disney heroines, heroes; and villains; in Mulan's case, she has to travel to the Underworld!
The first panel I attended was the Marvel's Hero Project Panel to hear Marvel VP of Content and Ms. Marvel creator Sana Amanat speak. I congratulated her on Ms. Marvel's upcoming live-action Disney + show and thanked her for positive Muslim representation. The Hero Project will premiere on November 12th, 2019 on Disney + and will feature real-life young heroes who are feeding their communities and fighting child abuse. Marvel rightly made these well-deserving heroes into Marvel superheroes, and their personalized comic books will be available to view and read online once their episode airs!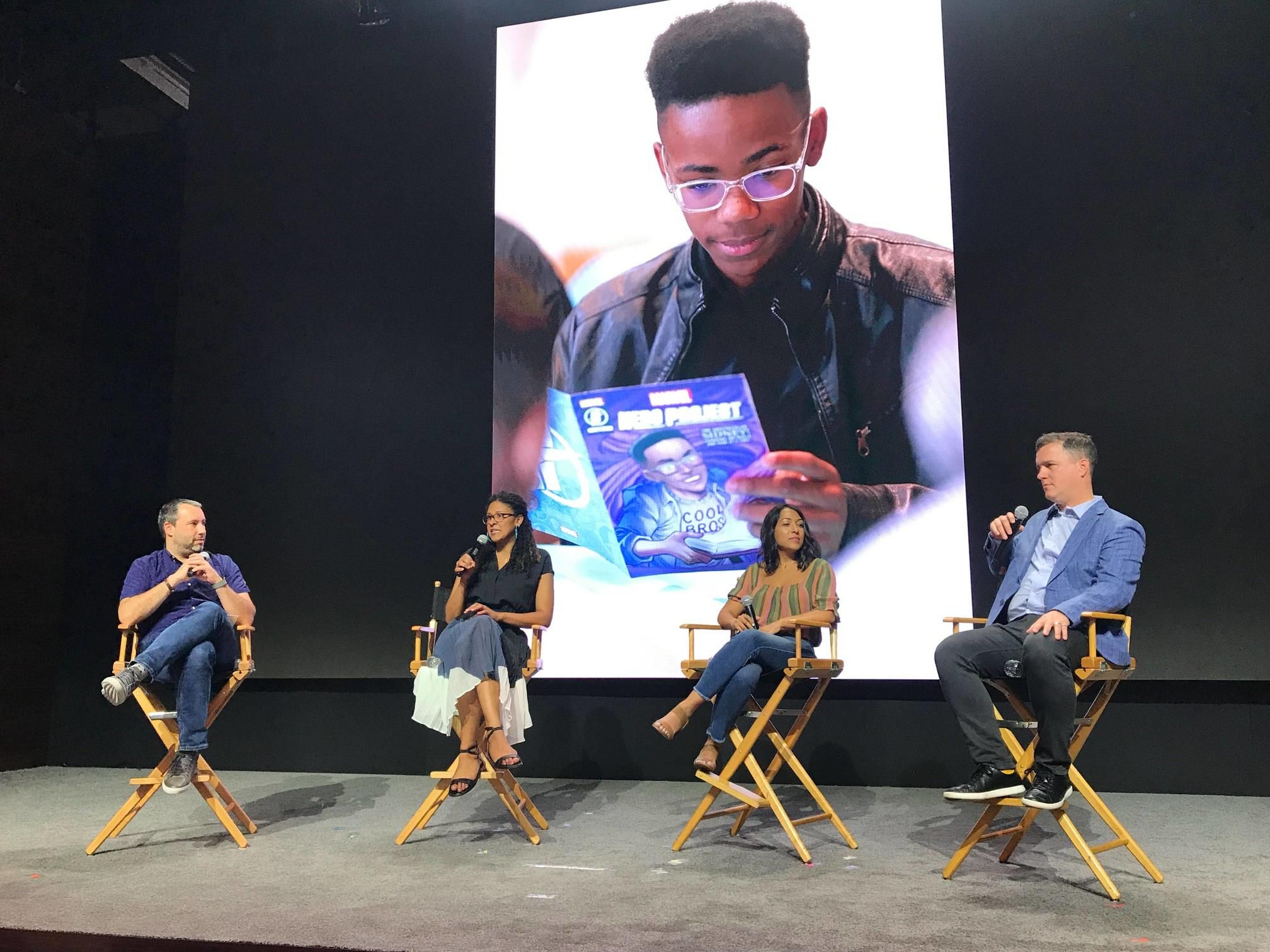 The far right of the expo main room was the Disney D23 expo Emporium, which had a Comic Con vibe. I stopped by Disney comic book illustrator and author Amy Mebberson's booth, which showcased her 2016 Disney Princess comic books. The 2018 Ralph Breaks the Internet graphic novel (with her eight-page story of Vanellope and the Disney princesses), was at the Dark Horse Comics booth, along with a D23 expo exclusive, limited edition Ralph Breaks the Internet comic book and pins. (I could not find it.) She hinted at a possible upcoming project with Disney.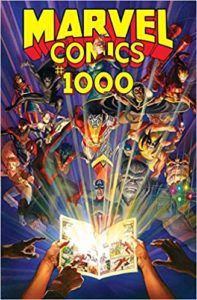 I concluded the evening with a riveting panel celebrating 80 years of Marvel Comics. Editor in chief C.B. Cebulski and Executive Editor Tom Brevoort humbly took the panel attendees through the history of Marvel comics that started with OG trailblazers Stan Lee and Jack Kirby. Highlights included Comic #1 with The Human Torch in 1939, the introduction of Patsy Walker aka Hellcat (shout out to Jessica Jones fans), the Guinness World Record holder for highest selling single issue X-Men #1 from 1991, and finally the phenomenal independent emergence of Marvel Cinematic Universe in 2009. The factoid that stuck with me was that the first Captain America comic in 1940 showed Cap squarely punching a Nazi in the face, although the United States had not yet entered World War I. A rerelease of this issue may be in order.
Best of all, panel attendees were each treated to a copy of Marvel Comic 1000, the issue celebrating 80 years of Marvel storytelling. The front cover variant exclusive to D230 Expo attendees represents Disney's and Marvel's merger, featuring for the first time Mickey Mouse with Marvel characters (favourites Captain Marvel, Black Panther, Iron Man, Spider-Man and Captain America.) The comic will be available for public purchase this Wednesday, August 28th 2019. The public version has a gorgeous cover, with a vibrant headline and many Marvel heroes including Ms. Marvel, Spider-Gwen, Squirrel Girl, Storm and Wolverine. Kareem Abdul Jabbar and Pumpkinheads author Rainbow Rowell are among the legendary writers!
I'm glad I attended Disney's epic 2019 expo, which featured their Marvel merger and upcoming streaming service. I don't plan to attend it in the future but I will remember my experience fondly. It definitely made me want to visit Disneyland again.