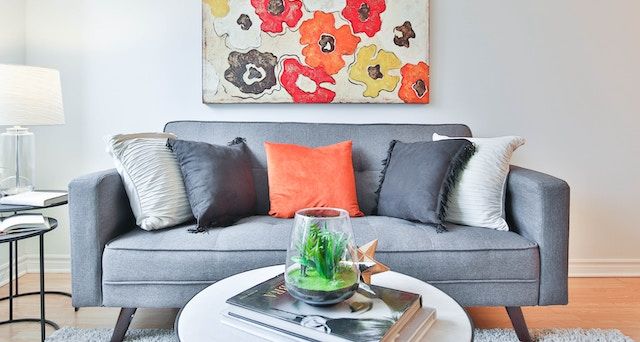 Lists
Coffee Table Books From 2019 to Gift This Holiday Season
This content contains affiliate links. When you buy through these links, we may earn an affiliate commission.
Coffee table books make great gifts. There's a suitable choice for basically every subject and interest you can think of, which makes them just as much fun to pick out as they are to receive. Plus, they serve as both a conversation starter and a fun way to jazz up a home's decor.
Thankfully, there were plenty of notable new releases to the genre this year—so your holiday shopping just got a whole lot easier. Check out some of the best coffee table books from 2019 that would make great gifts this season:
Adorable dogs + gorgeous homes—what better combination is there? This beautifully photographed book brings together two of Instagram's favorite things, giving readers a glimpse at some of the most stunning and uniquely designed homes in the world and the furry, four-legged friends who live there.
If you've ever wanted to step into Rihanna's world, this is your chance. As its title suggests, The Rihanna Book is a stunning image-driven autobiography chronicling the musician's journey from her Barbados childhood to pop superstardom. The book features photos of some of her most iconic moments—including, yes, her standout red carpet outfits—alongside some never-before-seen images of her life, both on and off stage.
Told through stunning portraits and moving stories, American Boys provides an intimate look at the trans masculine community across the United States. Featuring the work of Brooklyn-based photographer Soraya Zaman, this book also serves to spotlight those who are redefining and expanding the concept of gender identity all over the nation.
Featuring stunning portraits and behind-the-scenes images of Harlem's artistic community, this book chronicles the life and work of Kwame Brathwaite, whose photography popularized the slogan "Black Is Beautiful" in the late '50s and '60s. His images revolutionized the fashion world, challenging the industry's traditional beauty standards and elevating visual representation for black models.
The 2018 midterm election changed the landscape of American politics, ushering in a series of history-making women candidates. Among them: the first woman Speaker of the House, the first openly gay member of the Senate, and many more. This book documents the 131 women of the 116th Congress through a series of powerful portraits that capture what political representation looks like in 2019.
If you've always wanted to learn more about wine but don't know where to start, try this beginner-friendly wine guide from world-renowned sommelier Aldo Sohm. His debut book captures his passion for winemaking and tasting with easy-to-follow infographics, practical tips, and bite-sized chunks of information that will make you feel more confident when ordering that Cabernet.
Cats by Walter Chandoha and Susan Michals
As an equal opportunity animal lover, I'm not about to neglect cats and all those who love them. Don't worry, cat people—there's an aww-inducing new coffee table book for you, too. Cats features the work of Walter Chandoha, a remarkable photographer who spent 70 years capturing these charming creatures. His images have appeared on everything from magazine covers to advertisements and greeting cards, turning feline portraiture into a booming art form.
This definitive guide is the perfect gift for the hardcore Game of Thrones fan in your life. The new release covers all eight seasons of the show, featuring stunning images of the actors and set. It also includes detailed charts and original essays that take a deep dive into the history of Westeros.
Written by celebrity stylist and journalist Marcellas Reynolds, Supreme Models is described as the "first-ever book devoted exclusively to black models." The hardcover comes packed with stunning photographs featuring more than 70 iconic women from the fashion industry. Additionally, it includes revealing essays and interviews highlighting how these models have influenced and changed the world of fashion and pop culture over the last 60 years.
Find out what a typical day of work at Disney is with this upcoming photo essay book, which hits shelves in December. Each image takes you behind the "Cast Members Only" doors of Disney's workshops, offices, dressing rooms, labs, and TV studios. Every photo in this book was taken on the same day by photographers in locations around the world, from Hawaii to Hong Kong.