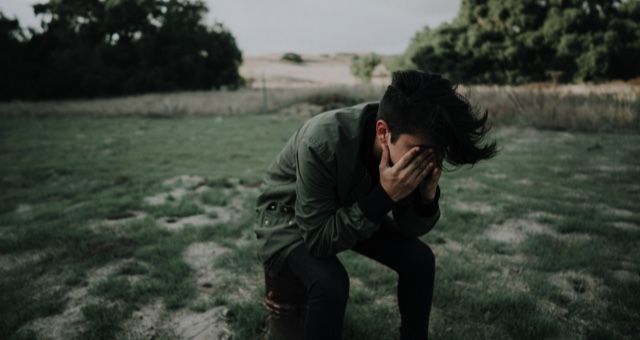 Lists
7 of the Best Books About Mental Illness From 2019
This content contains affiliate links. When you buy through these links, we may earn an affiliate commission.
One of the most practical ways to combat stigma around mental illness is to raise awareness in society about it, and what better way to do that than through books. This year saw headlines about a string of suicides of young K-pop artists and frequent news of celebrities' deaths due to substance overdose, as well as the publication of some terrific and eye-opening books about issues related to mental health and illness.
An incredibly profound book on a much misunderstood mental disorder by a mental health nurse and award-winning writer. Filer draws upon his experience of working in psychiatric wards and articulately reveals how the stigma surrounding schizophrenia impacts those affected by it. The Heartland is a vital read for everyone which brims with knowledge, wit and compassion.
Mind on Fire by Arnold Thomas Fanning (Penguin)
Fanning suffered from depression during adolescence, following the death of his mother. Some ten years later, an up-and-coming playwright, he was overcome by mania and delusions. Thus began a terrible period in which he was often suicidal, increasingly disconnected from family and friends, sometimes in trouble with the law, and homeless in London. Brilliantly written, this book is a haunting and poignant account of a person in the grip of illness and his subsequent path to recovery.
This remarkable book gives visceral and eye-opening insight into childbirth, new motherhood, and the toll it takes on the body. Ashworth has crafted a brave and profound portrait of trauma and the art of survival.
This courageous and candid book of essays gives necessary insight into the obscure world of psychosis and chronic illness. Wang intimately reveals how mental illness impacted each aspect of her personal and social life. This is an illuminating and revelatory book for anyone seeking to understand what living with schizophrenia feels like.
Bipolar disorder is one of the most prevalent psychological disorders, yet there are a lot of misconceptions about it. This comprehensive guide manages to be incredibly informative and accessible for people newly diagnosed with bipolar and their loved ones. Exhaustively researched, it aims to debunk myths and challenge stereotypes regarding the disorder.
This is a devastating masterpiece! Li's teenage son died by suicide out of the blue. In this book she attempts to come to terms with her loss by having imagined conversations with her son. Surprisingly funny and painfully affecting in parts, this is a profound meditation on the complexity of parenthood and grief.
This is an ingeniously contemporary reimagining of Freud's breakthrough case study from Dora's perspective. Irreverent, absurdly hilarious, and audacious, Dora is a thoroughly entertaining look at the warped demands of adulthood and growing pains.