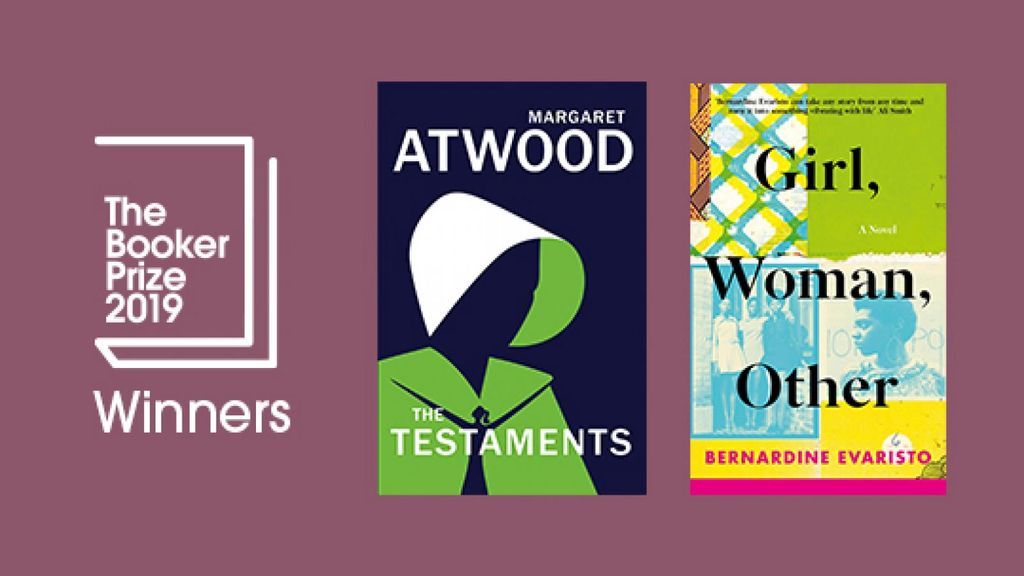 News
In Rare Tie, the 2019 Booker Prize Will Be Shared
This content contains affiliate links. When you buy through these links, we may earn an affiliate commission.
On Monday, October 14, the judges of the Booker Prize announced a shocking twist: the 2019 award will be shared by Canadian novelist Margaret Atwood (for The Testaments) and British author Bernardine Evaristo (for Girl, Woman, Other).
In the 50 years since the Booker was established in 1969, the Prize has only been shared twice before: first in 1974 (between Nadine Gordimer and Stanley Middleton) and second in 1992 (Michael Ondaatje and Barry Unsworth). What makes this year's announcement remarkable, however, is the fact that the official rules were changed in 1993 to ensure that the prize would only ever be given to a single author.
How the Judges Made Their Decision
According to the judges's remarks, after five hours of debate over the six books that made the shortlist, the committee came to an impasse where neither Atwood's nor Evaristo's novel could be proved as the unequivocal winner.
Peter Florence, Chair of this year's judges, noted, "In the room today we talked for five hours about books we love. Two novels we cannot compromise on. They are both phenomenal books that will delight readers and will resonate for ages to come." Other judges for this year's Booker Prize (which recently changed sponsorship) were Agua Hirsch, Liz Calder, Xiaolu Guo, and Joanna MacGregor.
Literary Director of the Booker Prize Foundation Gaby Wodd elaborated: "They were not so much divided as unwilling to jettison any more when they finally got down to two, and asked if they might split the prize between them. On being told that it was definitively against the rules, the judges held a further discussion and chose to flout them."
Atwood and Evaristo will split the prize money of £50,000 (roughly $63,000 USD).
Evaristo Wins for Girl, Woman, Other
With Girl, Woman, Other, her eighth novel, Bernardine Evaristo (b. 1959) will be the first black woman to win the Booker Prize. Evaristo is an accomplished writer well known in the UK for her fiction, poetry, drama, and nonfiction. Evaristo serves as the vice-chair of the Royal Society of Literature and has also been formative in establishing opportunities for writers of color by establishing the Brunel International African Poetry Prize, the Theatre of Black Women, and groundbreaking major conferences in black theatre and writing.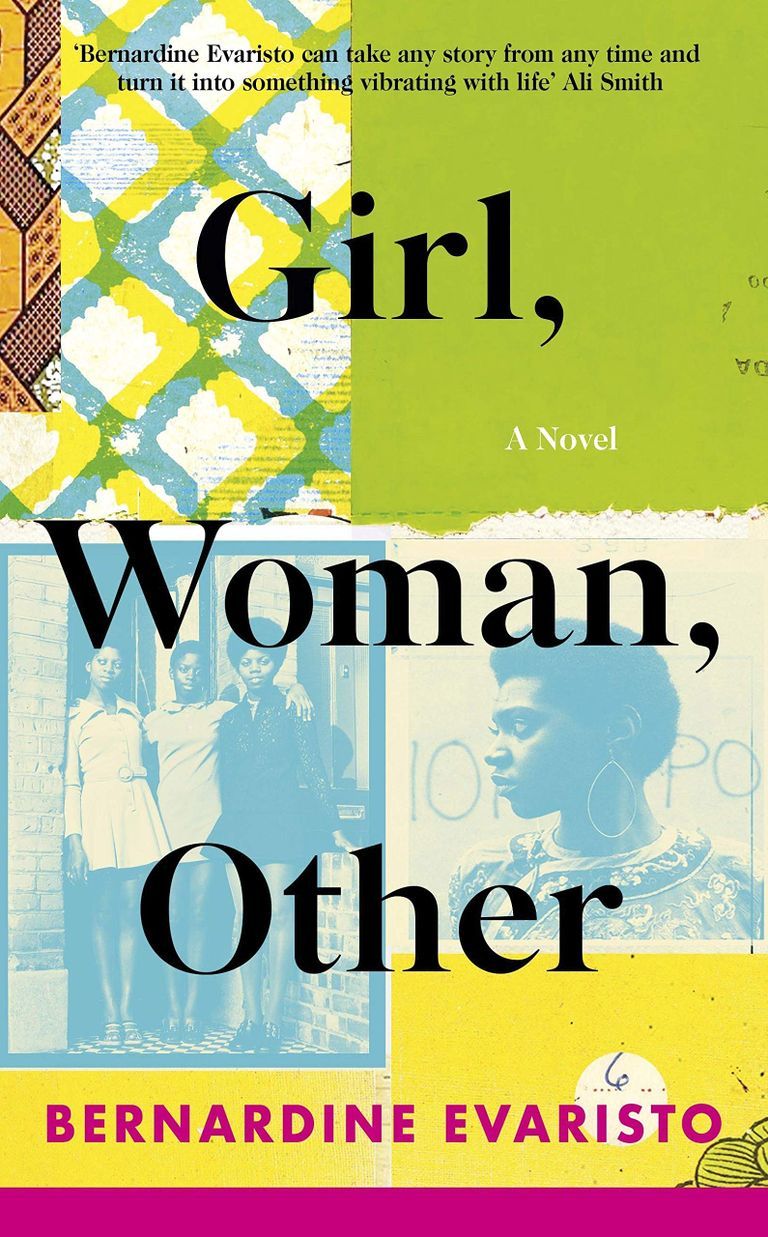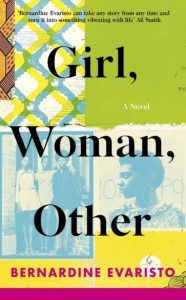 Evaristo's Booker-winning Girl, Woman, Other is a novel comprised of linked short stories about 12 characters. Most of Evaristo's characters are black British women who reflect a myriad of experiences as they confront issues of racism, class, gender, and sexuality. The novel is also shortlisted for the 2019 Gordon Burn Prize. The Guardian praised how, "Each storyline brings the reader round to a position of empathy."
Atwood Wins Second Booker Prize for The Testaments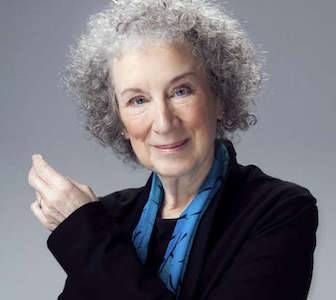 Atwood has won the Booker once before, having gotten the top prize in 2000 for The Blind Assassin. No stranger to the final rounds, Atwood has also been shortlisted four other times, for The Handmaid's Tale (1986), Cat's Eye (1989), Alias Grace (1996), and Oryx and Crake (2003).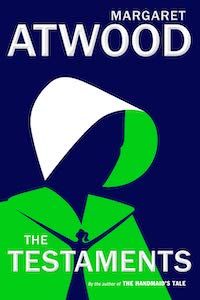 The Testaments is Atwood's electrifying follow up to The Handmaid's Tale, which has since been adapted into an award-winning TV show on Hulu featuring Elisabeth Moss. Here at Book Riot, we've been known to nerd out about the show and all things Margaret Atwood.
BookPage lauded Atwood's timely sequel in a starred review, saying, "…The Testaments is equally of its time, drawing from contemporary politics in ways that resonate. Atwood remains a keen chronicler of power and the way status (or lack thereof) affects how it is leveraged, and seeing her explore that issue in Gilead once again is a pleasure.
The 2019 Man Booker International Prize was awarded in May to Jokha Alharthi's Celestial Bodies, translated from Arabic by Marilyn Booth.