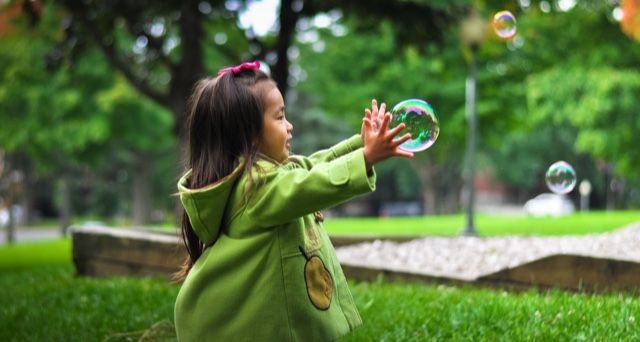 Children's
2019 Australian Children's Book of the Year Awards Winners
This content contains affiliate links. When you buy through these links, we may earn an affiliate commission.
Every year in August, the Children's Book Council of Australia hosts National Book Week, filled with celebrations for all things literary. Across Australia, schools and libraries spend the week highlighting the importance of reading and the positive impact on children. For me, the highlight of Book Week is the announcement of the Australian Children's Book of the Year. It is a great opportunity to showcase local talent and gain a feel for the literary climate amongst our younger readers.
It also ends up being a really good excuse to go shopping and stock up my personal library. Isn't that what we Book Rioters do? Let's have a look at the winners and honourable mentions!
Older Readers (13–18 Years of Age):
Winner: Between Us by Clare Atkins
Every teenage romance feels like there is something "Between Us", though rarely does it include barbed wire fences or volatile socio-political issues. Our star-crossed lovers are Anahita, an Iranian asylum seeker who is only allowed out of the detention centre to attend school, and Jono, son of a guard at the detention centre and fellow school student. What transpires is a story of the emotion both between the teenagers and their loved ones. Atkins does not shy away from the dismal conditions of the detention centre, nor the inhumane manner in which Australia treats asylum seekers. Instead, she uses the slow and gentle relationship between the two main characters to highlight the stark contrast with the harsh racism, bigotry, and abuse around them. It's not a light read but it definitely deserves the award for Australian Book of the Year 2019.
Honours: Small Spaces by Sarah Epstein
Okay, this book will totally mess with your head. It is a thriller aimed at 14+ and I'm pretty sure most adults will appreciate the complexity of the story. It is both terrifying and mesmerising at the same time (with a dose of "creeped out and need someone to hold my hand, please"). The core centres around Tash Carmody and a traumatic memory from her childhood: she witnessed her gruesome imaginary friend Sparrow abduct another girl, Mallory, from a carnival. Many years later, Mallory is mute and never speaks of the abduction while Tash starts to see her 'friend' again. Awwww, and now I have goosebumps just from writing this!! NRGH!! As psychological thrillers go, this is one of the best and now I need to take a long safe break from the genre.
Did anyone here ever have a mail-order subscription to encyclopaedia inserts? Sometimes once a week, sometimes once a month, they were a couple of pages you could add to the ever-growing folder of information. It was so exciting to receive these in the mail; always something new and sometimes unexpected. This 'mail-order encyclopaedia' is the foundation of Foxlee's story. The excitement from each delivery keeps the main characters focused on getting through each week. They are kids, who still nurture their childlike sense of adventure but who are also facing the very adult facts of childhood disease and mortality. It's a heart-wrencher, but Foxlee uses the encyclopaedia inserts like a comfort blanket, making for a very enjoyable read. BYO Tissues.
Younger Readers (10–13 Years of Age):
Emily Rodda is one of my favourite Australian writers, with her fantastical storytelling and her attention to the details to tie it all together. His Name Was Walter is part mystery, part historical, and part fantasy. Where some books may feel stretched thin across these areas, Rodda keeps the story flowing right through to a very satisfying end. It all starts with four students and a teacher seeking shelter in an abandoned old mansion…and an equally abandoned old book from the mysterious Walter. The scattering of real-life historical facts adds to the intrigue, while the students (and readers alike) search for clues to Walter.
Honours: Black Cockatoo by Carl Merrison & Hakea Hustler
For a short vignette, this story packs a punch. Mia is a young Aboriginal girl from a remote community in the Kimberley (Western Australia). Like many girls her age, she feels powerless against the changes in her community and her family. And then one day, she rescues a black cockatoo—a bird associated with her own cultural identity. While Mia cares for the bird, we also see the care she needs for herself: strength, self-confidence, and understanding where she fits in. The inclusion of Mia's indigenous language (Jaru, I think) highlights the need for empathy and support in our cultural identity. We need more books like this from our Aboriginal communities; books that allow #OwnVoices to be heard loud and clear on their own terms, and not how they fit the mainstream rhetoric.
You will be happy to know that yes, there are peacocks in this story. It all starts with the peacocks: if it wasn't for the two peacocks across the road and their mysterious disappearance, Cassie would never have a reason to investigate the neighbourhood for clues. And while Cassie finds information about the peacocks, she also learns interesting information about her own family. Aided by her friend Jonas, The Peacock Detectives embark on an adventure filled with curiousity, puzzling questions, and the inevitable questioning of truth within our own families. Be forewarned: This book will elicit many discussion on brave new topics.
Early Childhood
Winner: Tricky's Bad Day by Alison Lester
An awesome family story about bad days and how to deal with them. We all have bad days; even when we try really hard to make it NOT a bad day, it can simply happen. Tricky knows exactly what I mean. And any child reading this book will understand it as well. Fortunately, we also have a kind parent (and an excellent storyteller with sweet illustration skills) who can teach us how to approach bad days.
For me, the power of this book is in how you use it. When your kid is having a bad day (or even if you are having a bad day), take five minutes to sit down and read this book together. It is guaranteed to help improve your mindset. **No guarantees on improving your day but at least you might feel a little better about it.
Honours: Heads and Tails: Insects by John Canty
My kids love reference books, especially fun and artistic books like this. First, you have the page with the tail of an insect and some facts hinting at what the insect might be. Turn the page and reveal the head of the creature…and a new tail to discover! I love the artwork in this book, with a fresh and natural approach to insects. A great inspiration for some outside exploration, too. (Note to parents: Always check pockets before washing clothes. *shudder*)
I see a theme in the 'honourable mentions' and I'm okay with that. I also suspect anyone who thinks fart jokes are funny will love this book! Not that it is about farting±it's actually a beautiful book about being yourself and seeing the value in our differences. It's quick, it's witty, and it delivers the message in a straightforward manner to appeal to the very young. And even if you don't like the bugs, the artwork is very cute.
Picture Book of the Year
Winner: Cicada by Shaun Tan
Speaking of picture books and bugs, Cicada is a book for the older readers. It will especially resonate with anyone feeling unappreciated and unnoticed in the world. I mean, seriously—the little guy has been a data entry clerk for 17 years! However, a transformation is about to take place. The use of broken English in the storytelling adds to the displaced feelings and touches upon social expectations, racism, and how we see our value. And who wouldn't fall in love with those big bulbous eyes?! Awwwww–I love cicadas!
This is a must-read book, however, please be careful in choosing which children to share it with. Reading is possibly the wrong word to use as there is one sentence in the whole story. It is a picture book in every sense of the word, and the pictures are strong enough to carry the burden. Thousands and thousands of refugees die at sea all around the world, including the Mediterranean. The world stopped to notice the news pictures of a child washed up on the shores after drowning in the waters of the Mediterranean. However, even though the news services have moved on, more refugees are risking their lives to seek asylum.
There is an afterword by Alessandro Leogrande, author of La Frontiera and a regular commentator on the plight of refugees. It may feel sombre to include this on the Australian Children's Book of the Year 2019 list, however, it is a brave choice for a book worthy of the mention. One that may provoke more compassionate action across the Mediterranean.
And back to a more lighthearted children's book. About consumerism. No, seriously, this is actually a great book with a comical look at our never-ending 'want' to have the latest…whatever it is. We all know we don't "NEED" it and yet we still end up buying it! Speechley gives us a character we can all associate with: Harvey, the kid who already has a HEAP of stuff and now wants the Orange 430. He doesn't know why—which makes this story so good to read with kids. It is an enjoyable read in teaching kids how to be aware of marketing gimmicks and ploys, without being too preachy to those of us who recognise our own gullible tendencies.
The Eve Pownall Award
The Eve Pownall Award is a highlight of the Australian Children's Book of the Year awards because of the focus it places on social commentary. This is something I appreciate and feel very strongly about myself. It is also a core skill of every school librarian around Australia (if not the world): teaching kids how literature is a powerful tool. The theme for 2019 Book Week was "Reading is my Secret Power"; never has this been more evident than in the Book of the Year Finalists for 2019, and especially the Eve Pownall Awards this year. Any books considered for this award must have the prime intention of documenting factual material with consideration given to imaginative presentation, interpretation and variation of style.
Winner: Sorry Day by Coral Vass, illustrated by Dub Leffler
In 2008, then Prime Minister Kevin Rudd apologised on behalf of the Australian government to all Indigenous Australians for the harmful and horrible policies against them, especially regarding the Stolen Generation. It was a powerful moment in Australian history and one that has always been deserving of its literary recognition. Thank you to Vass and Leffler for capturing this moment. In Sorry Day, we are shown two stories simultaneously: the story of a young girl on Sorry Day hearing the Prime Minister acknowledge the harm done to Indigenous Australians, and a second story highlighting the painful history Australians had denied for too long. This book is both clever and sensitive to young readers. A great book on a timely social issue.
The Happiness Box is based on the true story of Australian soldiers held as prisoners-of-war in Singapore during World War II. In 1942, a group of soldiers wanted to make Christmas a little more special for the children interned in Changi Prison. While some soldiers made toys out of wood, Sergeant Griffin wrote and illustrated a book, to brighten their lives and chase away their fears. Unfortunately, the book was wrongly deemed propaganda and before the Japanese army could destroy it, the book was buried. After the war, the book was dug up and moved to Canberra, Australia, where it is now part of the National Treasures collection.
I come from a military family and have visited the National Museum and the War Memorial many times. Yet, I am ashamed to admit I had never heard of this story. And I really wish I had. Greenwood and McLean have given us a beautiful book with soft illustrations and a hopeful story against a dark moment in our history.
Honours: Make Believe: M.C. Escher for Kids by Kate Ryan, illustrated by Cally Bennett
No surprise that this book was published by the National Gallery of Victoria. It filled with mind-blowing art inspired by M.C. Escher. Ryan presents a fascinating collection of facts and stories about Escher's life, including his passion for creating optical illusions to mess with our minds. Bennett compliments this with her own art, inspired by Escher and teaching us how to take it that little bit further. There are tests and quizzes to see how much you pick up and as with anything by Escher, there are enough hidden treats to have you coming back for another read. The honourable mention is well-earned for the easy accessibility it gives to kids to explore some of the more complex displays of art.
CBCA Award for New Illustrators
Grandma Z by Daniel Gray-Barnett
We all have that one family member who is just…well, them. For Albert, it is his Grandma Z. For Albert's birthday, Grandma Z is coming to visit.
I absolutely love the sense of adventure and excitement encapsulated within Grandma Z and her big blue coat (side note: I want one). It is just one way her character is brought to life in the illustrations; what starts as an ordinary drawing eventually becomes a burst of activity and colour, with contrasting blues and oranges highlighting the absurdity of their adventures.
I have been scratching my head and begging my fellow Book Riot Writers for their help with the illustrations: the style reminds me of something and yet I can't quite put my finger on it. Is it Carmela D'Amico's Ella the Elegant Elephant? Or maybe a touch of William Steig and his Shrek? I was even wondering about Miroslava Saska's This is… travel book range. But all I can come up with is the touch of whimsical nostalgia I always associate with my on grandma. I think that is why Gray-Barnett's illustrations are so perfect for this story, and definitely worthy of the CBCA Award for New Illustrator.
---
Each year, the Australian Children's Book of the Year Awards inspires me to update our personal collection and check out more diverse authors. For 2019, I have been inspired to look for books that start deeper discussions with my kids. And if the above list inspires you to read more (either on your own or with your kids) then then they are all winners to me.
Stay tuned for my upcoming post on Kids Cosplay from Australia's Book Week. The theme this year is "Reading is My Secret Power", which opens the criteria to include comic books and superheroes!! YAY!!